11/07/2023
CosmeticBusiness
Well-Being and Costs in Focus
CosmeticBusiness 2023: Euromonitor Reveals Insights on the German Cosmetics Consumer
What makes German cosmetics consumers tick and how should companies respond? Magda Starula from the market research firm Euromonitor International examined these questions in a presentation held as part of the CosmeticBusiness 2023 conference programme. Drawing on survey results from the past year, she arrived at four forecasts and recommendations.
Consumers Are More Well-Informed
One core finding was that German cosmetics consumers are more well-informed and therefore take a critical approach to product formulations and the origin of ingredients. For example, when asked about desired features of "green" cosmetics, 35 per cent of respondents replied that naturally-sourced ingredients were more important to them than a low price. For 28 per cent of respondents, this criterion was even more significant than proof of efficacy.
Beauty Comes from Within
A second, very influential trend observed by Euromonitor is the merging of product categories. German consumers are showing an increased awareness of health and well-being. Accordingly, they increasingly expect their cosmetics products to offer multiple benefits in addition to body care. For example, more than 30 per cent of respondents would like make-up to also be effective as a moisturiser. The idea of "beauty from within" is also growing in significance. The first cosmetics manufacturers are already responding by fortifying their products with vitamins or providing a combined range of healthy food and skincare products. Despite inflation, 24 per cent of German consumers have indicated that they expect to increase their expenditure on health and wellness in the next twelve months with only 9 per cent planning to spend less. This offers great business potential for the companies involved.
Digital Business Is Further Increasing
The beauty market is becoming increasingly digitised. Euromonitor reports that digital consumers already make up between 15 and 20 per cent of the market for the various product categories. This means that about a fifth of cosmetics users do their research, comparison shopping and purchasing online. This continues to be a growing tendency. It reflects increased consumer interest in formulas and ingredients as well as price consciousness.
Digital Channels Fuel Price Competition
Magda Starula has identified this as an important characteristic of future consumers that companies will need to respond to. Despite high brand loyalty among German consumers, 21 per cent are prepared to buy more private-label products. This represents an increase compared to previous years. Price competition is intensifying. The Internet is fuelling this by making it easier to access comparison shopping so that consumers can look at prices and also see what quality they can expect for the respective price.
The lecture is available in the media library .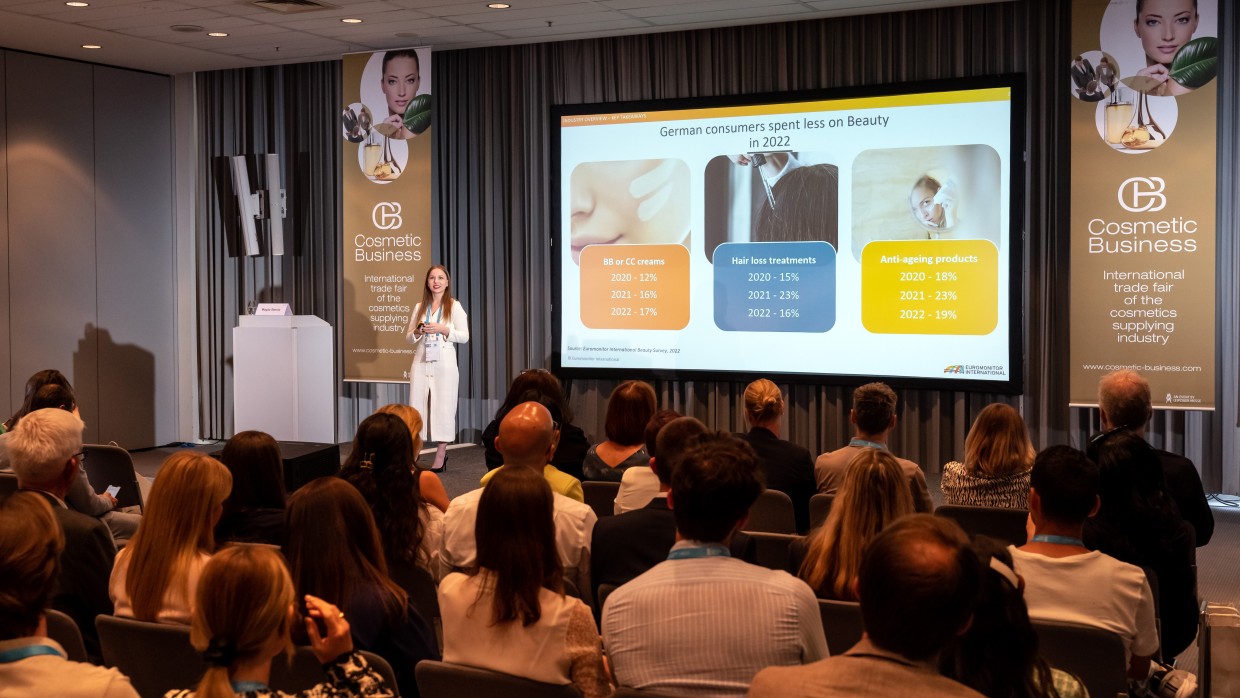 Back to all news