05/09/2022
CosmeticBusiness
Shimmers Like a Peacock Feather
An Innovative New Hair Colour With Prismatic Colour Effects
"Colour Alchemy" is a holographic hair colour launched by Schwarzkopf Professional in June. According to the company, it is the first product of this kind. It reacts to temperature, thus creating a prismatic colour-changing effect.
The hair colour was developed in cooperation with the young British brand "The Unseen Beauty" which came up with the concept of a hair product with responsive colours. "Colour Alchemy" does not require users to lighten or bleach their hair before use, Schwarzkopf says. This enables consumers with dark hair to also use the product without damaging their hair or scalp.
Each Shade Scatters the Light
The formula emulates the natural colour phenomenon seen in peacock feathers or scarab beetle shells. In contrast to static pigmented shades, each colour scatters the light in a series of kaleidoscopic hues which change depending on the temperature.
The range encompasses five prismatic, kaleidoscopic colours. These include a shade called "Andrite". The visible colour when applying Andrite is azalea pink, which then changes through a spectrum of hues from emerald green and cobalt blue to ruby red. The hair colours come in the form of a gel-cream that needs no exposure time and lasts just one wash. "Colour Alchemy" is available in selected Schwarzkopf Professional salons in Germany, Austria and Switzerland.
Source: Schwarzkopf / Henkel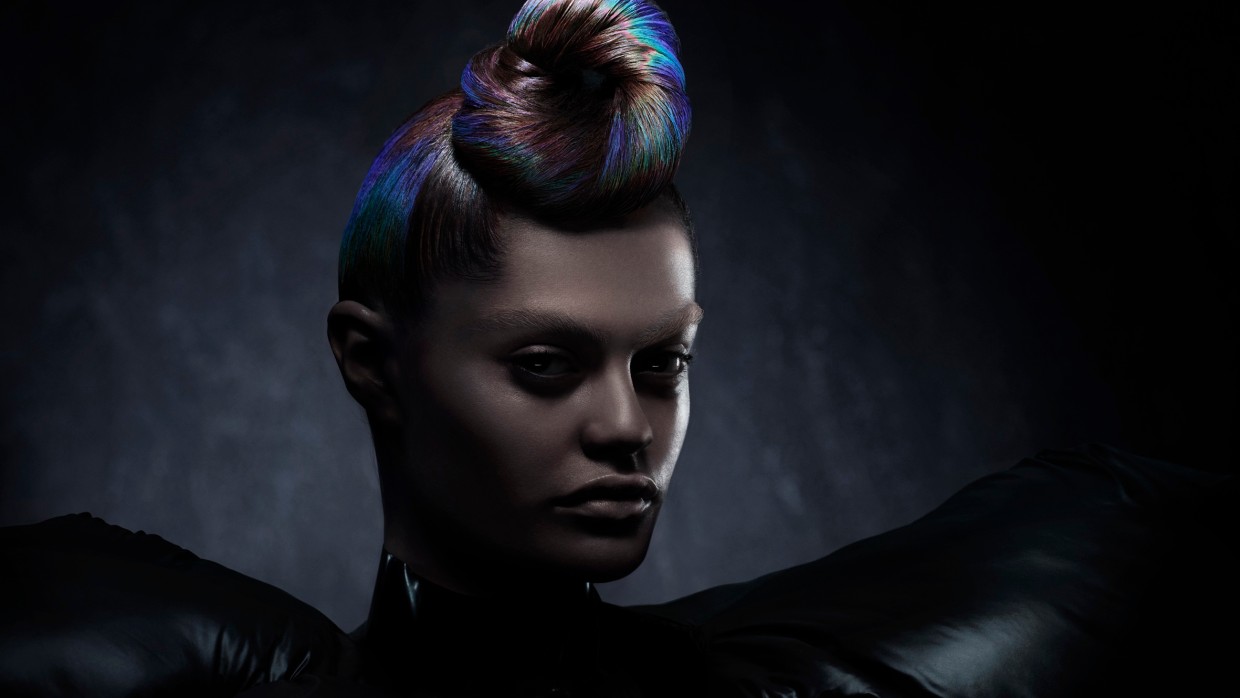 Back to all news