13/11/2023
CosmeticBusiness
Refillable Stick for Clean Application
Monomaterial Solution Makes it Possible to Refill Solid Body Care Products
The US-based packaging manufacturer Berry Global has launched a refillable variant of its "Exclusive" stick. The container is suitable for many applications from deodorants to solid face and body care products. Refillable deodorants are considered to be a growth market with global sales expected to increase by an annual average of about 7 per cent until 2030 (market study Grand View Research) .
Containers Can Also Be Manufactured Using PCR
According to the manufacturer, "Exclusive Refill" is a monomaterial solution made from PP using either virgin or recycled plastic. The company provides PCR material for this purpose from its own CleanStream recycling stream where PP waste from US households is recovered. Just recently, the manufacturer was issued with a Letter of No Objection (LNO) from the US Food & Drug Administration (FDA) for CleanStream.
Sticks Are Designed to Ensure Hygienic Application
The construction design of the container facilitates users to insert the refill package without touching the formula. This ensures simple, precise, and hygienic application of the product for the consumer. The "Exclusive Refill" is available in 50 ml and 75 ml sizes.
Source: Berry Global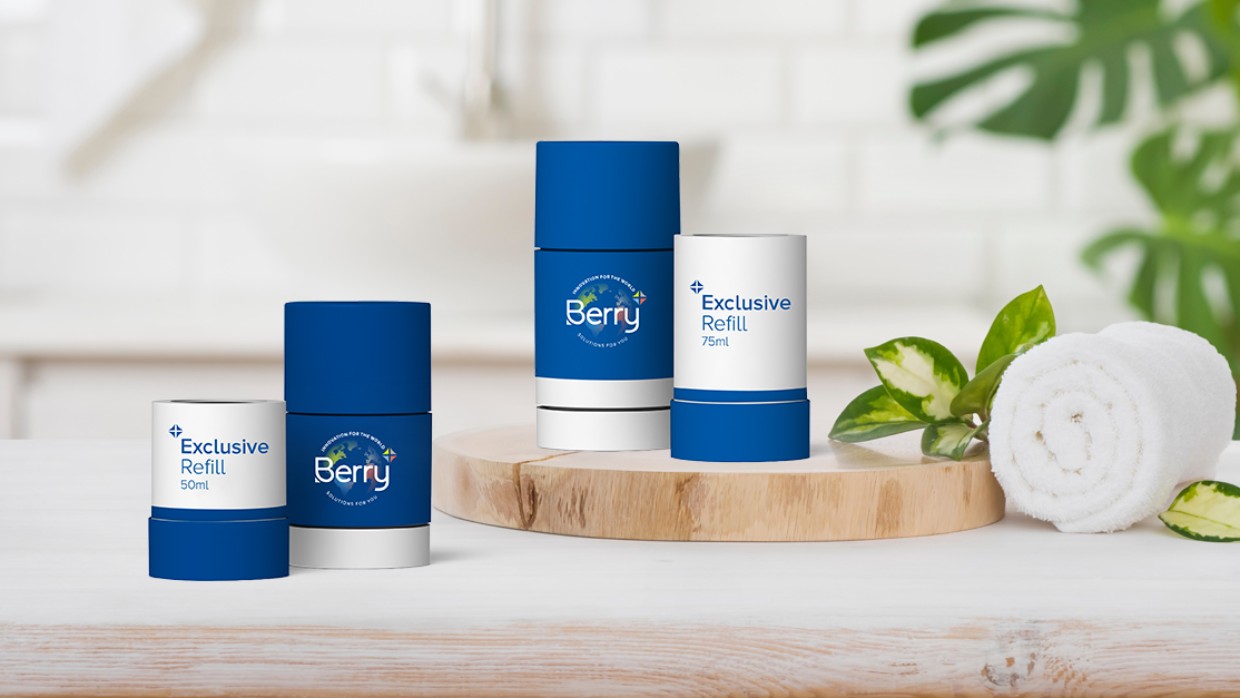 Back to all news