02/06/2023
CosmeticBusiness
Red Dot Award for Eco-friendly Cosmetics Packaging
Product Developed by Kneipp and rezemo Impresses the Jury
Kneipp has received the Red Dot Design Award 2023 for its packaging concept with a lid made from the sustainable material "forewood". The packaging is used for Kneipp's almond flower day and night cream as well as their foot butter.
The Highlight Is the Lid
According to the company, the jar used in the prize-winning packaging is made from 35 to 40 per cent recycled glass. FSC-certified paper is used for the label, which is adhered to the jar using glue that is easily washed off. The inner seal consists of sugarcane-based polyethylene. However, the main highlight is the lid, the manufacturer explains.
This is made from a material called "forewood" developed by rezemo, a start-up based in Stuttgart, and is produced entirely using renewable raw materials. It contains PEFC-certified wood fibres from forests in southern Germany that are a by-product of the wood-processing industry. These are combined with binding agents made from maize and sugarcane.
From Coffee Capsules to Cosmetics Packaging
rezemo is a young company that has become well-known for its bio-based and biodegradable coffee capsules made from forewood. The challenge for both companies in developing a lid for the Kneipp glass jars was to adapt the material for use with liquid cosmetics products. The start-up will be at CosmeticBusiness in Munich on 14 and 15 June to present its forewood material (Hall 4, Stand E04.3).
Source: Kneipp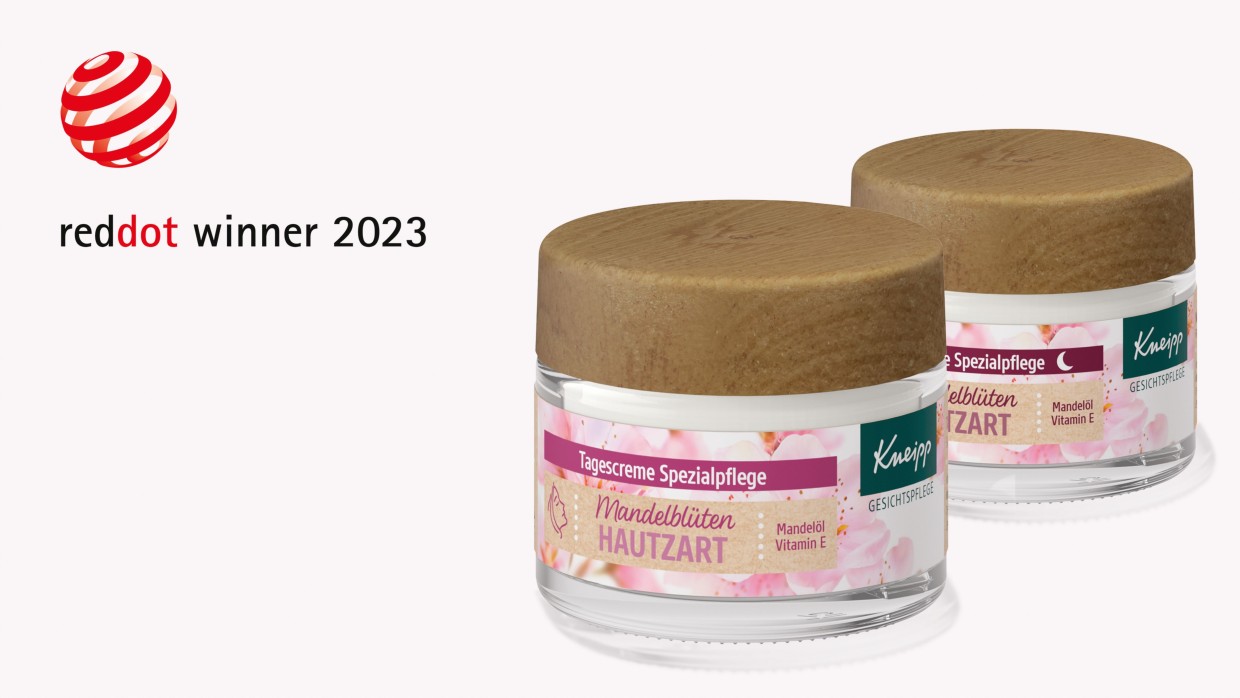 Back to all news