15/09/2022
CosmeticBusiness
Penaten Launches Natural Cosmetics Range
Brand Aims to Market Baby Care Products That Are More Sustainable
In October, Penaten will be launching its "natursanft" (naturally soft) range of cosmetics. These products enable the Johnson & Johnson baby-care brand to offer products that are more sustainable and made with natural ingredients. According to the company, this means it can now meet the growing consumer demand for natural products. Nielsen market data reveals that during the past year, sales revenue from natural baby-care products increased by 1.7 per cent and the potential consumer base for natural baby care grew by 7.6 per cent.
Certified As Natural Cosmetics by COSMOS
Penaten says that its natural cosmetics line will include more natural versions of its classic products Bath & Shampoo, Skin Care Lotion and Skin Care Cream for the face and body, as well as Massage Oil, Skin Care Oil and its wound protection cream. The most important ingredients include organic aloe vera, shea butter and rapeseed oil. All products have been dermatologically confirmed to be skin-compatible, even for sensitive skin. Four of the five products are COSMOS-certified as natural cosmetics by Ecocert, the company adds.
All products are free from perfumes and ingredients based on petroleum, silicone or PEGs. There are no microplastics in any of the products. Furthermore, the manufacturer states that the range is vegan with the exception of the wound protection cream containing beeswax.
Target Group Also Includes Midwives
Penaten will be supporting the launch with a wide range of promotional activities. In September, test products will be sent to consumers so they can give their feedback on the new line before the launch. At the same time, postings on social media will begin and include a test phase with midwife influencers. It is also planned to incorporate the new range into Penaten's professional midwife programme which has already been running for around 15 years.
Source: Johnson & Johnson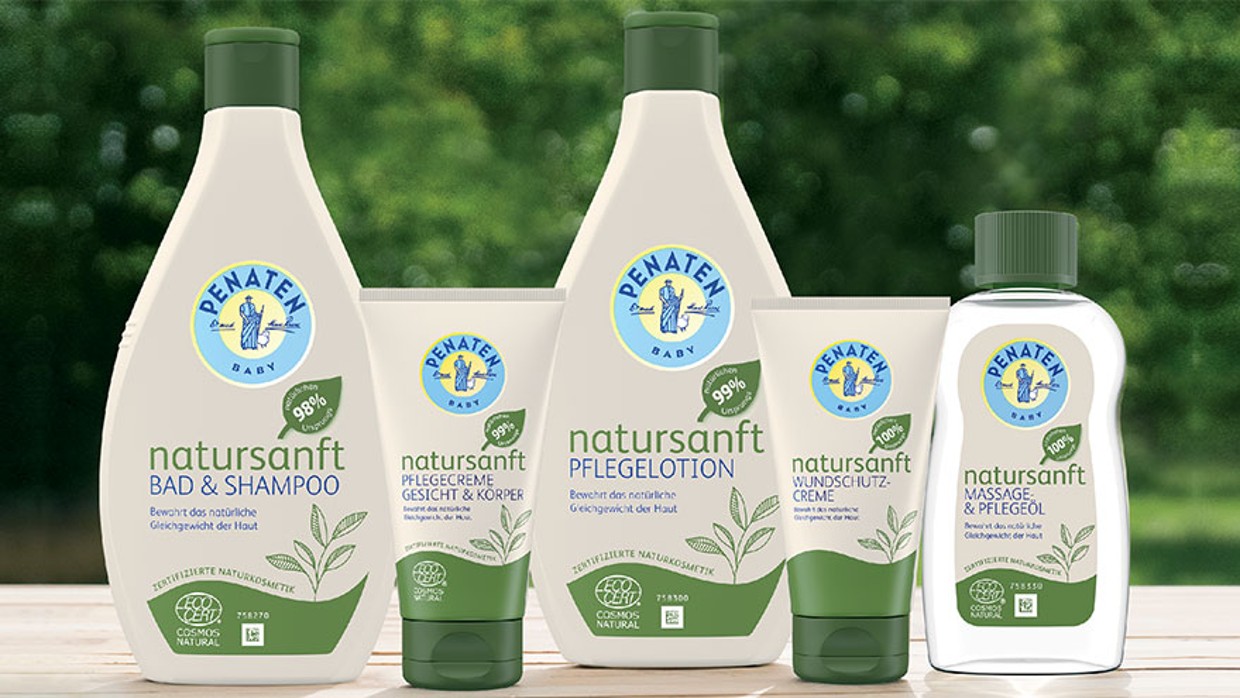 Back to all news