10/09/2021
CosmeticBusiness
On Track for the German Sustainability Award
Eight Cosmetic Companies are Nominated for the GSA Design
The German Sustainability Award (GSA) Foundation will for a second time be hosting a design competition to celebrate sustainable design concepts by German businesses. According to the organisers, the award aims to recognise ideas and innovations that combine function and form to be part of "real transformation". Eight companies from the cosmetics industry have made it onto the list of nominees.
Environmental Impact to be Considered More Comprehensively
Beiersdorf has submitted its Nivea Shower Refill Station. At dm drugstores across the country, the manufacturer tested whether it would be possible for consumers to refill empty shower gel bottles as many as three times. The aim was to evaluate practical solutions to improve circular economies and to strengthen consumer awareness of reusability and recycling.
Dm itself has been nominated for its retail brand Pro Climate, featuring products that are both climate-neutral and environmentally friendly. In cooperation with TU Berlin and their manufacturing partners, dm created a range of drugstore products whose environmental impact they set out to reduce from the outset. Unavoidable environmental impacts from production and disposal are offset by upgrading land to withstand climate change, eutrophication, acidification, summer smog and ozone depletion, according to dm.
Natural Ingredients and Recyclable Packaging Are in Demand
Herforder Naturseifen Manufaktur, an artisan natural soap company, made it on to the list of nominees for its total sustainability concept. The manufacturer explains that they applied the maxim "less is more" throughout all stages of the product cycle. The solid natural soaps are made by hand using a traditional cold process method and a maximum of six to eleven certified organic or biodynamic ingredients.
The natural cosmetics brand Lavera is competing for the GSA Design with its deodorant cream "Natural & Strong". It combines organic ginseng and natural minerals to form an active agent that restricts the growth of odour-causing bacteria and prevents perspiration odour for at least 48 hours, the manufacturer claims. The cream does not use any aluminium salts or alcohol. The packaging is made from 100 per cent recycled materials.
Disrupting Habitual Product Formats
A further natural cosmetics product nominated is Logocos' new Sante Family solid shampoo shine conditioner with organic birch leaves and plant protein. This solid cleanser is described by the company as particularly mild with a rich foam. As an alternative to traditional shampoos, it is environmentally friendly, saves on resources and is made from renewable ingredients. The cardboard packaging is made from 100 per cent recycled fibres and inks free from mineral oils.
Cosmetics manufacturer Levy & Frey is nominated for its ambition to totally rethink and revolutionise a traditional industry with sustainable and plastic-free body care in powder form. The concept is based on a powder that can be mixed with water to produce creamy gels such as hand soap, shower gel, shampoo and conditioner. According to the manufacturer, every powder refill saves one plastic bottle. It is accompanied by a matching storage bottle that can be reused for years.
One of the Most Coveted Awards
The list of nominees also includes Oyess with its 100 per cent natural and sustainable lip care. The manufacturer states that the formulation is based on selected organic ingredients. Products are CO2-neutrally manufactured in Germany and are free from animal testing. The packaging is made from recycled plastic and paper.
In the "Visions" category, Tunap is nominated for its new, patented technology. It enables the production of aerosol cans and caps from recycled paper. They consist of wound cardboard made from 100 per cent waste paper. The body of the can contains a reduced amount of propellant gas and the contents remain suitably protected.
The award ceremony will be taking place as part of the 14th German Sustainability Day in Dusseldorf on 2 December. The GSA is recognised as one of the most comprehensive awards of its kind in Europe, with eight categories and over 1,000 applicants.
Sources: DNP / All nominees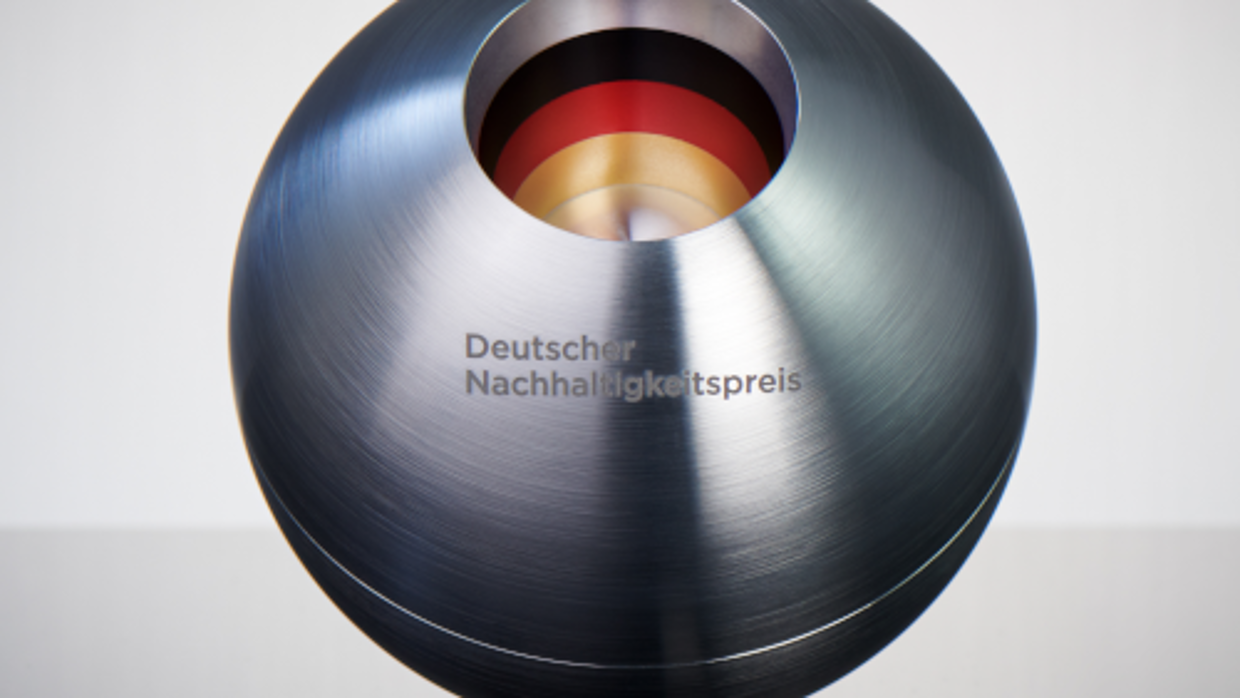 Back to all news