25/09/2023
CosmeticBusiness
More Aerosol Cans With Less Aluminium
Beiersdorf Aims to Reduce CO2e Emissions by Almost 60 Per Cent
From 2023/24, all deodorant cans in the European assortment of Beiersdorf will contain at least 50 per cent recycled aluminium and will weigh 11.6 per cent less thanks to material reduction. This is said to reduce CO2e* emissions in the aerosol can value chain by around 58 per cent. This reportedly corresponds to a reduction of around 30 tons of CO2e per year.
Leipzig Production Centre Has Suitable Technology
The company is already using recycled aluminium for aerosol cans. Now it reportedly is extending this packaging to the entire deodorant aerosol assortment. To be able to handle this lighter packaging made of recycled aluminium in the production process, so-called vacuum depalletizers have been installed in the new production centre in Leipzig. They transport the lightweight empty cans in layers from the pallets to the production line, without damaging them.
Production to Be Extended to Further Aerosols
In the future, Leipzig will not only produce Nivea brand deodorants, hair sprays and shaving foams, but also aerosol products of 8X4, Hidrofugal, and Hansaplast will be produced there for the European market, the company says.
The manufacturer aims to reduce its CO2e emissions by 30 per cent by 2025.
* CO2 equivalents
Source: Beiersdorf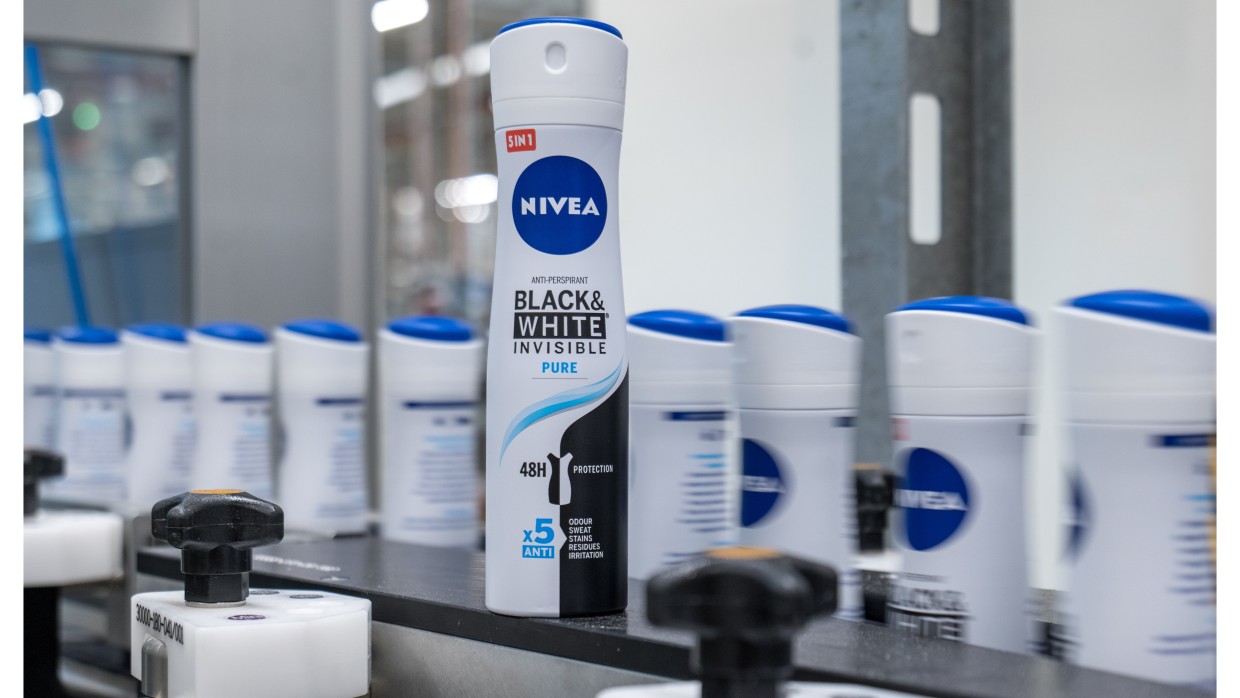 Back to all news