03/04/2023
CosmeticBusiness
Meet the Start-up: rezemo
The start-up rezemo has already made a name for itself in the industry with its wood-fibre-based cosmetics packaging. On 14 and 15 June, they will present themselves at CosmeticBusiness in the Innovation Corner. The CosmeticBusiness editorial team talked to the start-up in advance.
How did you have the idea for your start-up?
The number of empty coffee capsules piling up every day in our flatshare concerned us, so we were looking for an alternative. It wasn't at all easy to find an environmentally-friendly alternative, though. That motivated us (Julian Reitze and Stefan Zender, the founders of rezemo) to develop a sustainable coffee capsule. That's how the idea for the rezemo wooden coffee capsule was born.
During the development process of the material, we quickly realised that the potential goes far beyond coffee capsules and is ideal for sustainable packaging in the cosmetics industry, among other things - thus our technology brand forewood® was born, with which we will also be represented at CosmeticBusiness.
What is special about your company and your products?
In our products, we only use plant-based materials that are free from aluminium, mineral oils and permanent microplastics. The unique combination of natural wood fibres and biopolymers as well as the use of injection moulding as a processing method are what define our products and the core competency of rezemo.
rezemo stands for transparent production "made in Germany". We source our wood fibre from trees grown in PEFC-certified forests in southern Germany. As a full-service supplier, we handle the entire process from the original product idea to final batch production. This includes material development, product design and prototyping as well as tool building, production and advice on suitable marketing strategies.
Your rezemo start-up will be at CosmeticBusiness. What motivated you to take part?
First and foremost, our successful appearance last year. We made so many new contacts and were able to further raise awareness of what we offer. In our view, CosmeticBusiness is the perfect industry get-together with an ideal mix of visitors for us to present our innovative cosmetics packaging. Particularly for companies that are small and still new to the market, CosmeticBusiness offers an attractive and affordable opportunity for them to present their products and services to a wide range of trade visitors.
What can visitors to CosmeticBusiness 2023 look forward to? Which product will you be bringing along?
Together with our partner Kneipp, we have developed fully plant-based lids in an iconic wooden design. This project in cooperation with the well-known manufacturer of bathing, body care and health products from Bavaria was a significant step on our journey from coffee capsules to sustainable and innovative cosmetics packaging.
There is a particularly high demand in the cosmetics industry for packaging that is not only sustainable but also high-quality and functional. With our branded "forewood" products made from wood fibres, we offer a unique alternative to traditional plastics. We can create all kinds of forewood products from lids for tubes to jars.
At CosmeticBusiness, visitors will be able to see for themselves how we make our claim #sustainabilitythatworks a reality.
You can find the start-up rezemo in Hall 4 E04.3.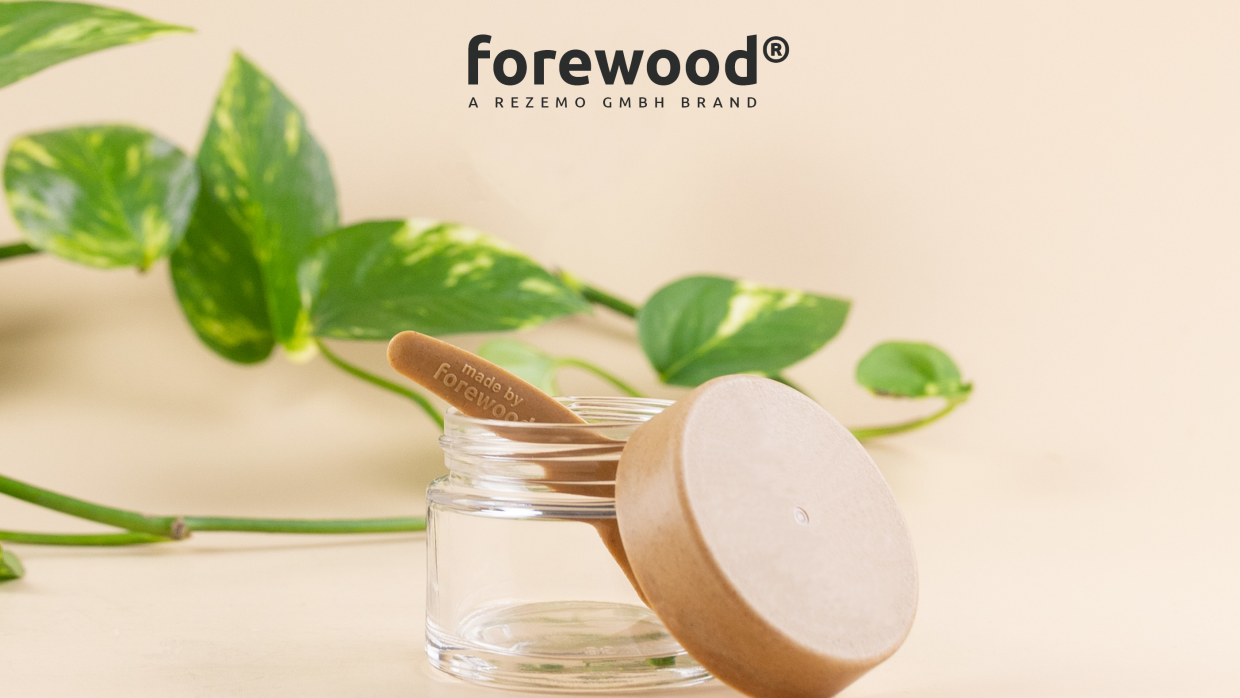 Back to all news