26/05/2023
CosmeticBusiness
Meet the Start-up: Bio Plastics & Recycling
Bio Plastics & Recycling is specialised in plastics recycling and produces PCR and PIR recyclates. Applications for these raw materials include primary packaging in the cosmetics industry. The start-up presents its solutions at CosmeticBusiness 2023 from 14 to 15 June in Munich. Ahead of the show, the CosmeticBusiness editorial team talked to the founders Daniel and Siegmar Römhild.
How did you have the idea for your start-up?
We have been looking into the issue of sustainable cosmetics packaging for some time now and it has become clear to us that there is a shortage of high-quality PCR plastic granules on the market. We aim to close this gap. This is why we have cooperated with various partners to develop corresponding solutions that are already in use in several industries. Among other things, it is important that we provide high quality at a reasonable price.
What is special about your company and your products?
The demand for high-purity recyclates is constantly increasing and this trend is set to continue. More and more consumers and companies are focusing on conserving resources and reducing their carbon footprint. With our top-grade, certified PCR recyclates, we provide our customers with the opportunity to open up new markets for new applications.
Less than two years after founding Bio Plastics & Recycling, we already offer a large number of recyclates and biobased plastics. We are particularly proud that our company has been awarded the EuCertPlast certification. This is the first step towards manufacturing our recyclates in accordance with the German "Blue Angel" ecolabel, which is important to environmentally conscious plastics processors.
Our focus is 100 per cent on recyclable plastics and biodegradable polymers. It is our goal to reduce the amount of virgin material used in selected products by replacing it with recycled plastics in a higher proportion than the minimum legal requirement.
Your Bio Plastics & Recycling start-up will be at CosmeticBusiness. What motivated you to take part?
We want to move the topic of sustainability into the spotlight and convince cosmetics packaging manufacturers that it is no longer necessary to use exclusively new materials: It's easy to work with recycled plastics without compromising on quality.
What can visitors to CosmeticBusiness 2023 look forward to? Which product will you be bringing along?
We will be showing examples of specific packaging applications using recycled polyethene and polypropylene. Our recyclates PreFin F and PreProp F are certified for use in the cosmetics industry and are suitable as packaging material for products such as shower gel and shampoo (rinse-off) as well as skin creams and body lotions (leave-on). The recyclates can be processed using injection moulding, extrusion and blow moulding.
Visitors can also look forward to our talk in the Innovation Corner on "High-Quality Bio Plastics and PCR-Recyclate with Leave-On and Rinse-Off Certification".
You can find the start-up Bio Plastics & Recycling in hall 4 E04.1.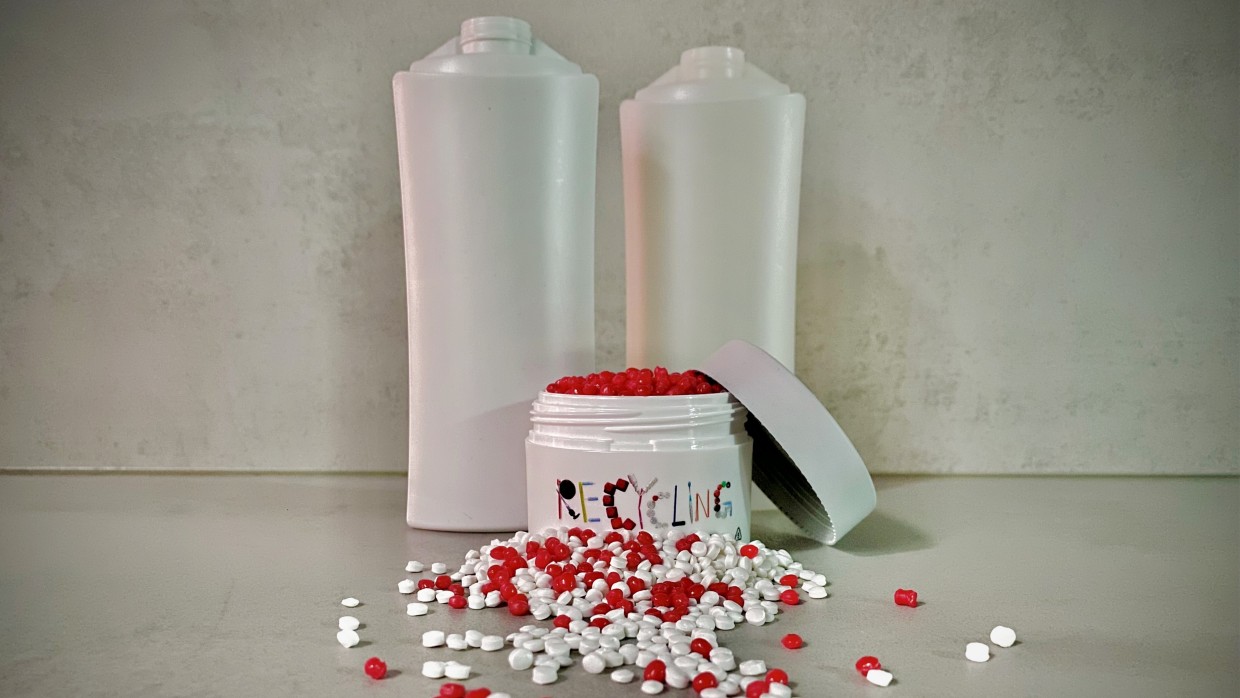 Back to all news