23/10/2023
CosmeticBusiness
Lots of Potential Remains
Packaging Manufacturers Shared What They Have Up Their Sleeve in Terms of Sustainability in the CosmeticBusiness 2023 Conference Programme
Sustainability is the number one packaging trend. Lectures by this year's CosmeticBusiness exhibitors, which formed part of the trade show's conference programme, reaffirmed this. No matter the packaging type, material or cosmetics product, the packaging manufacturers' presentations clearly demonstrated the opportunities that still exist for sustainable solutions and how they are approaching them with customers and end consumers in mind. Here are the four key takeaways.
1. Expertise Needs to Be Shared
Paper and paperboard manufacturer Holmen Iggesund believes that learning together and sharing expertise to understand what is possible with your materials is the single most important thing. Cavit Onur demonstrated this with reference to the company's current project "Trific", which brings together companies from four disciplines: raw material supplier Holmen Iggesund, technology company Yangi, machine builder Optima and design agency Future Lab & Partners. This collaboration has brought about packaging produced by dry forming wood fibres such as granules. This gives rise to innovative, compostable alternatives to plastic packaging. According to Onur, major brands such as Chanel are already showing an interest in this new technology.
2. Existing Know-how Can Be a Source of New Ideas
Making changes to an existing product portfolio is considered a challenge. Nevertheless, the Edelmann Group has succeeded in replacing a range of blisters used for Zwilling beauty tools with an environmentally friendly cardboard packaging concept. Helmut Sieber demonstrated that the design of this new packaging means it can accommodate all the products with just a few sizes. This packaging is also easier to open than the blister packs previously used. FSC-certified cardboard was used in the packaging, which is finished with colour rather than films and is fully recyclable. All of this culminated in a sustainable relaunch.
3. "The Best Material is No Material"
For August Wanninger from Linhardt Group, using less material is one of the most important considerations when developing sustainable packaging or, in his case, tubes. The thickness of the tube walls used to be 0.5 mm, but is now 0.3 mm – a thickness that has since become standard. Wanninger says that the industry is already taking the next step towards 0.27 mm. The patented "Top Tube" developed by Linhardt is also the result of material conservation. This product features a flip-top cap with ring-shaped mounting on the tube shoulder. The second important issue with regard to development is recyclability. Wanninger explains that the company is working on solutions involving a high proportion of PCR or mono-material. "Reduce, replace, recycle" is the group's guiding principle, which it communicates to customers using a sustainability guide, among other things.
4. We Should Think in Terms of Closed Loops
This ultimately applies to everyone involved in the process chain, including suppliers of colour solutions. To this end, masterbatch manufacturer Lifocolor has developed "Eternity Colours", a concept that was presented by Jessica Knoch and Andrea Hanke. While it is mechanically not possible to keep colours in the materials loop "eternally", according to the manufacturer, these thermally stable masterbatches can survive more than ten extrusion cycles. Eternity Colours are available for conventional, bio-based, and biodegradable plastics. The latest iteration comprises biodegradable masterbatches that are completely vegan and naturally derived.
The lecture is available in the media library .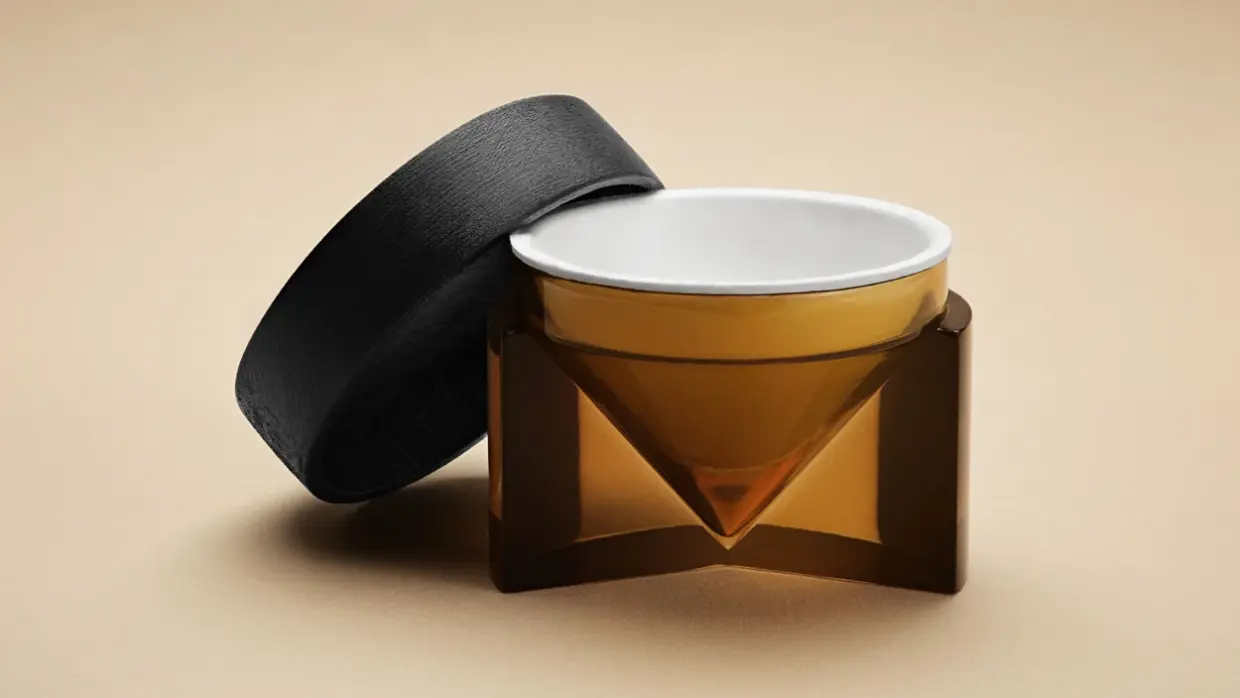 Back to all news