08/11/2023
CosmeticBusiness
L'Oréal Wins German Sustainability Award
Jury Declares the Group's Transformation Programme "Exemplary"
L'Oréal has won the German Sustainability Award (GSA) in the category for cosmetics companies. The jury was particularly impressed by the company's "highly effective and exemplary contribution to transformation", saying that "it has thus achieved role-model status and sent out all the right messages within the industry and beyond".
The Entire Value Chain Is to Be in Line with Climate Goals
The cosmetics group is working on a transformation programme that covers the period up to 2030 and is designed to bring its business activities across the entire value chain into line with the 1.5° climate target, as well as remaining within the planetary boundaries. The group states that all company sites in Germany have been carbon neutral since 2021, for example. Together with its partners, a so-called biodiversity inventory was carried out and used as a basis for implementing measures to contribute positively to biodiversity by 2030. Major projects are currently underway at one of the Group's largest global production sites in the German city of Karlsruhe to double the amount of water recycling to 65 million litres per year by 2025 and to install heat-recovery systems.
GSA Employs an AI-Supported, Two-Stage Evaluation Procedure for the First Time
Every year since 2008, the GSA has honoured groundbreaking work by companies on the transformation to a sustainable future. The award aims to use its various competitions to show how ecological and social progress can be accelerated. In the company competition this year, the foundation behind the GSA (Stiftung Deutscher Nachhaltigkeitspreis) used a two-stage evaluation process for the first time. The initial phase involved applying an AI-based method to research and pre-select outstanding companies in their areas of business. In the second stage, these companies were then asked to provide information on their carbon emissions, water responsibility, circular economy and resource protection. The winners were selected by an independent jury from the companies nominated as finalists in each of the 100 industries.
Source: Stiftung Deutscher Nachhaltigkeitspreis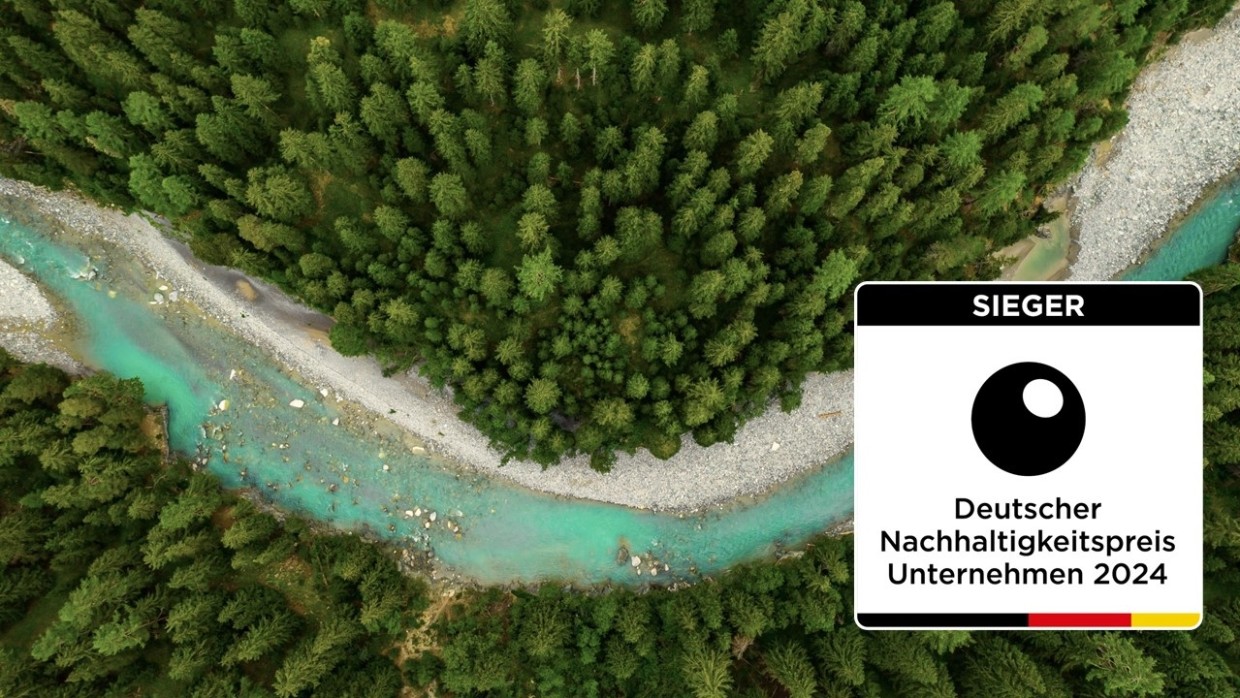 Back to all news