04/09/2023
CosmeticBusiness
Gargling from a Carton
A New Brand Features Paper-Based Oral and Dental Hygiene Products
Mouthwash sold in a carton similar to milk or drink packaging – that is the innovation the young Cologne-based company Luoro wants to bring into the bathroom with its Paperdent brand. The manufacturer says that it aspires to make sustainable consumption the norm. With Paperdent, it has produced environmentally friendly paper-based dental care products. The company's portfolio also includes plain b, a brand of natural personal care products, and WingGuard Home, a range of sustainable household items.
Paperboard in Place of Plastic
Instead of the hard plastic containers commonly used, the company's mouthwash is packaged in a paperboard carton specially developed by the company Elopak for non-food products. This primarily consists of FSC-certified wood fibres. According to Luoro, this packaging solution contains 80 per cent less plastic than the plastic bottles usually used. Additionally, over 90 per cent of the packaging can reportedly be recycled.
Paper-based Interdental Brushes Are also in the Portfolio
The company explains that Paperdent aims to replace plastic with FSC-certified paper wherever possible and therefore reduce plastic waste. In addition to mouthwash packaged in a paper composite carton, the brand offers vegan dental floss in a paper box, patented paper-based interdental brushes and toothpaste tabs sold in a paper bag.
Source: Luoro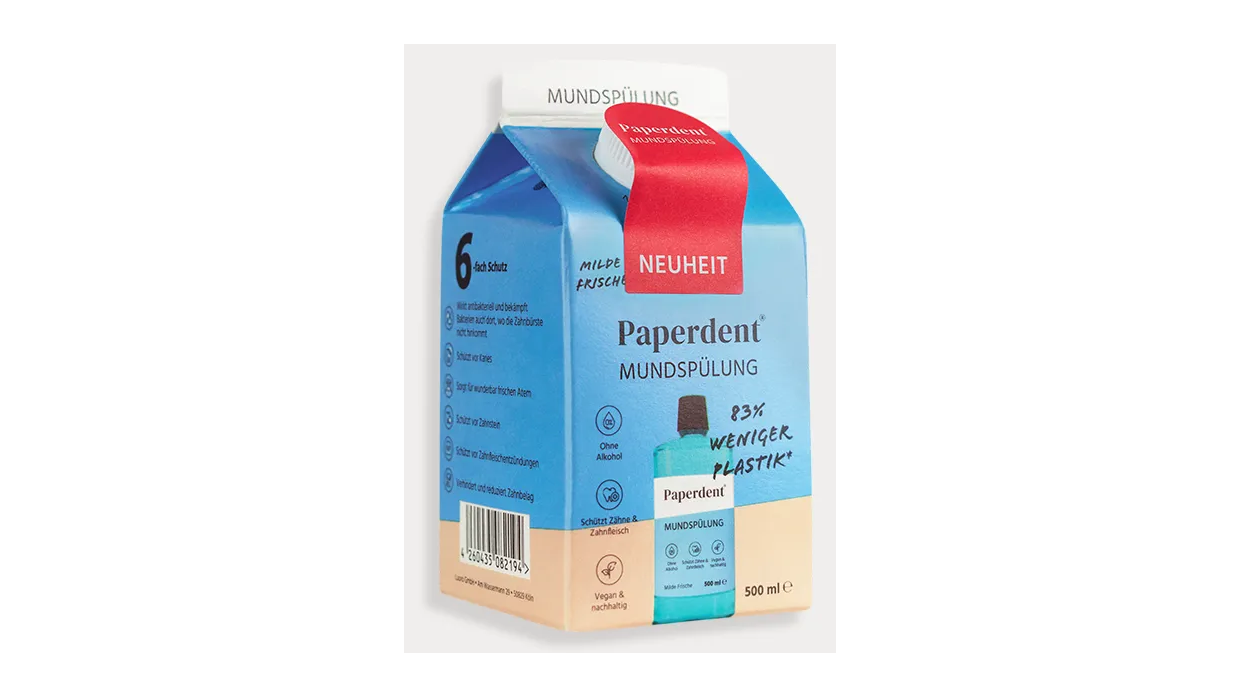 Back to all news