24/03/2023
CosmeticBusiness
CosmeticBusiness 2023 – From the Exhibitor Directory to Purchasing Tickets
Over 300 exhibitors and represented companies including more than 40 new exhibitors are presenting new and innovative solutions for the entire value-creation process in the cosmetics industry at this year's CosmeticBusiness in MOC Munich. The exhibitor and product directory provides an insight into the variety of products and services on offer. Tickets for the trade show can now be purchased in the online ticket shop.
From 14th to 15th June 2023 in three exhibition halls, CosmeticBusiness will provide a variety of inspiration on all aspects of future cosmetics products. The trade show covers everything from ingredients and formulas, manufacturing and full service to packaging and marketing and visitors can meet a wide selection of partners from the cosmetics supplier industry.
The comprehensive range of products and services at the trade show can now be viewed online in the exhibitor and product directory. Practical search and filter functions enable users to look for specific product groups or countries.
Tickets for the trade show
Registration for trade visitors is now available on the CosmeticBusiness website. Visitors can buy tickets that are valid for one or two days.
Save yourself waiting time at the venue and purchase your tickets in advance. Then you can start your trade fair visit as soon as you arrive!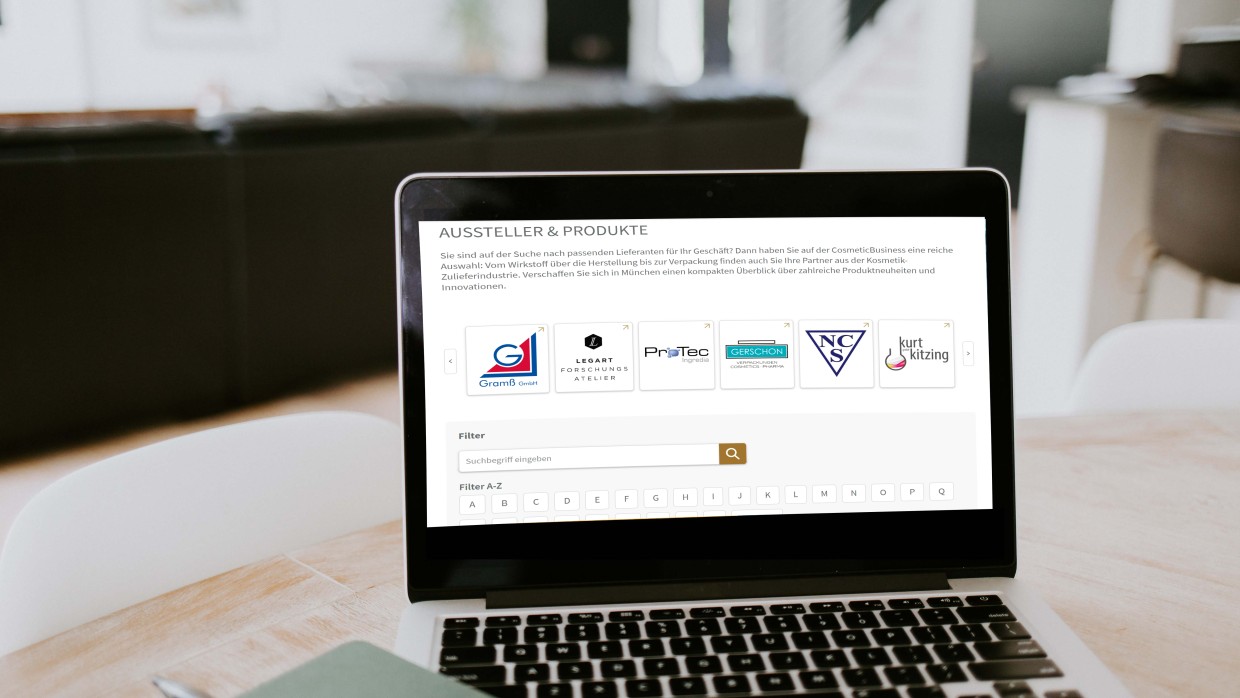 Back to all news