09/12/2022
CosmeticBusiness
Closing Sustainably
Neopac Clears Hurdle of Tube Caps With High PCR Rates
The Swiss packaging manufacturer Hoffmann Neopac has introduced a new range of post-consumer recycled (PCR) caps. According to the company, these caps are suitable for a wide variety of its tube solutions for personal care and beauty products. Each is said to be fully recyclable in existing HDPE streams. The new product launch reportedly represents the first wide-scale rHDPE cap series with a high PCR percentage of approximately 70 per cent.
Meets Criteria of Numerous Certifications
At its inception, the new series will include recycled high-density polyethylene (rHDPE) screw caps from 19-40mm in diameter, a flip-top cap 35mm in diameter, and an octagonal cap for sample tubes. It is said to meet the criteria of numerous designations and certifications including post-consumer content (PCR), post-industrial recycled (PIR), and International Sustainability & Carbon Certification (ISCC+).
EcoDesign Range Growing
According to the manufacturer, caps have always presented a significant sustainability hurdle. The new rHDPE caps are rooted in the company's research and materials science. They are the latest in the tube provider's growing portfolio of EcoDesign packaging solutions. This includes the Eco-Stripped Tube with a reduced sleeve wall thickness, the Polyfoil MMB with a mono-material barrier, and the Sugarcane Tube, made from renewable raw materials.
Source: Hoffmann Neopac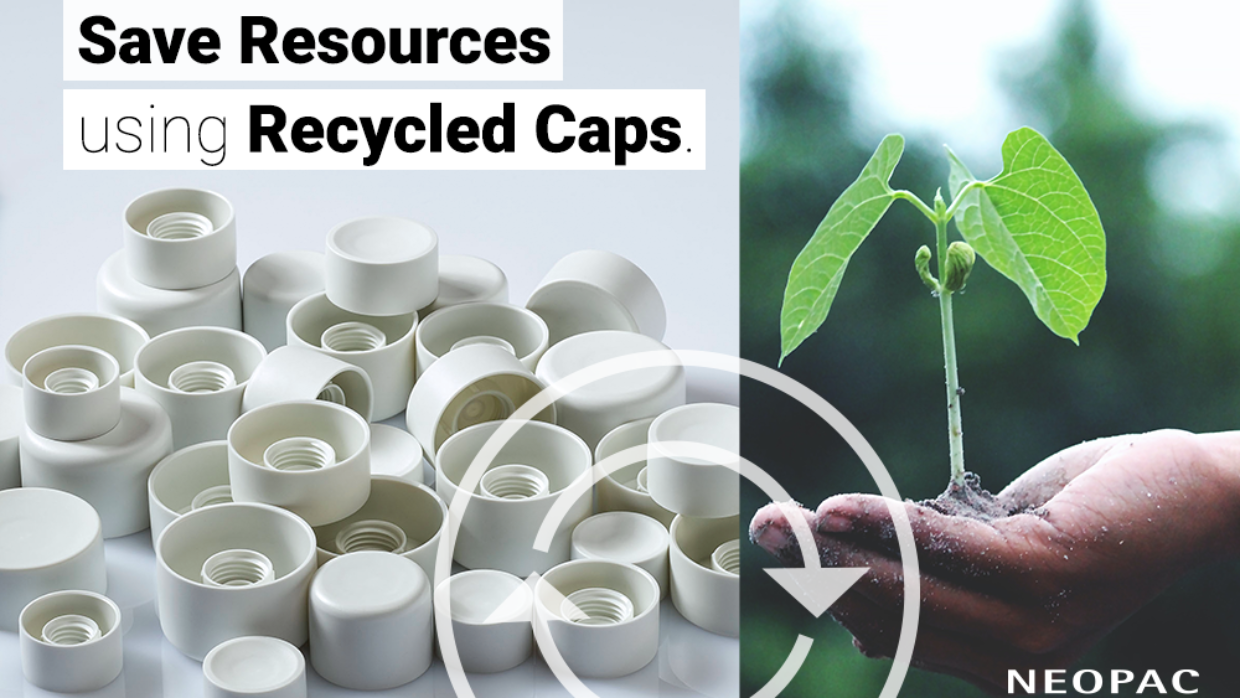 Back to all news