16/02/2023
CosmeticBusiness
Click and Go
A User-Friendly Refill System Combines Proven Components
Gerresheimer and Medicos have joined forces to develop a new clickable refill jar system. For this new solution, the packaging manufacturers have put together two solutions from their portfolio. The concept consists of Re-Click, a plastic inner and closure solution by Medicos and GX-CyClic, a reusable glass jar by Gerresheimer.
Fully recyclable
In addition to the sustainable aspect of reuse, the refill system is made of recycled and recyclable materials. According to the companies, the 50ml glass jar is made of 40 per cent PCR glass, while the inner is made of bio-based PP and the cap of either rPET, PET or PP.
Easy to Refill
The packaging solution is said to offer an easy and intuitive handling to the consumer. Through the click-in system of the inner, the refill packs reportedly can be inserted and removed while they are safely locked to the glass jar. All components of the packaging can be adapted to brand and product designs and can also be embellished with various finishing techniques, for example.
Source: Gerresheimer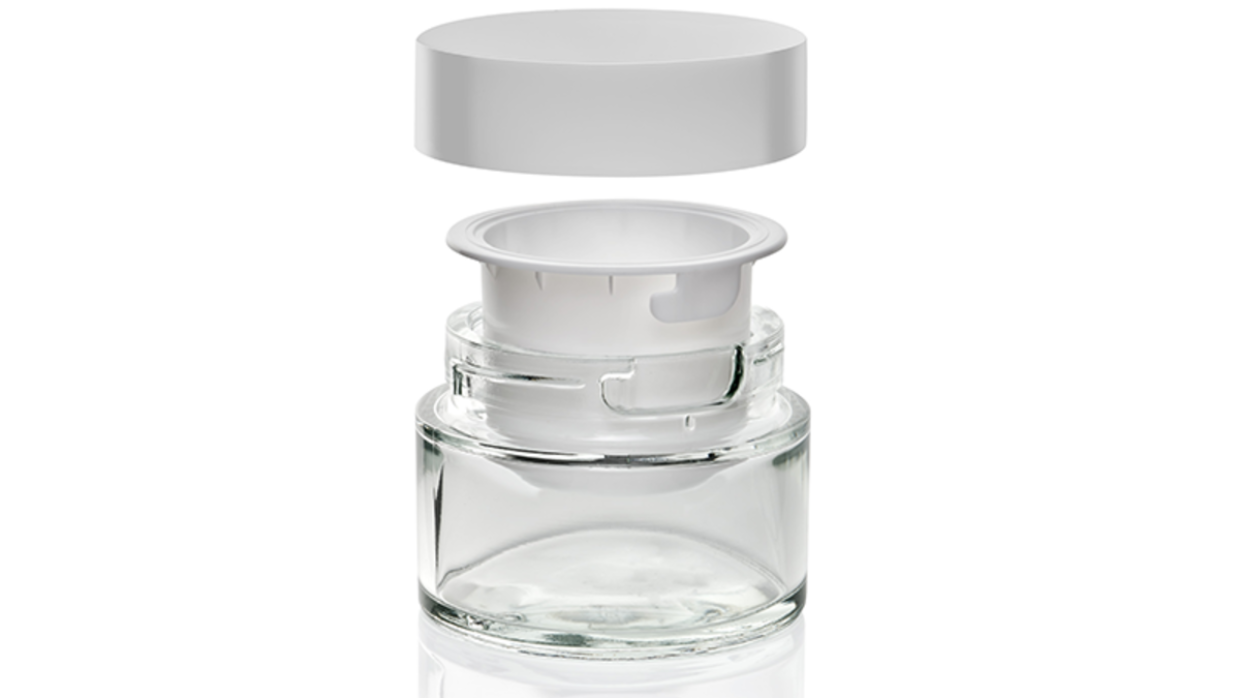 Back to all news