12/01/2023
CosmeticBusiness
Can Be Twisted to the Right or Left
Wooden Compact Aims to Be Both User and Environmentally Friendly
Packaging manufacturer Quadpack has added a refillable compact to its Woodacity line of wooden packaging. Idol Woodacity Solo Twist Compact reportedly brings together convenience and sustainability.
Suitable for left- and right-handers
According to the manufacturer, the compact features the Solo Twist closure system, bringing an inclusive gesture for both right and left-handed consumers, who can open the cap on a quarter turn in either direction.
The casing is said to be completely made of wood from European sustainably-managed forests. As the top and the base of the compact are separate parts, the cap – equipped with its integrated mirror – can also be used as a pocket mirror.
Refillable and Easy to Recycle
The product is designed to house a flat, refillable metallic 59mm godet, held in place by a dismantlable magnet in the base, to ease the separation of components for recycling. The godet can be easily extracted by hand, and replaced with a filled version.
Source: Quadpack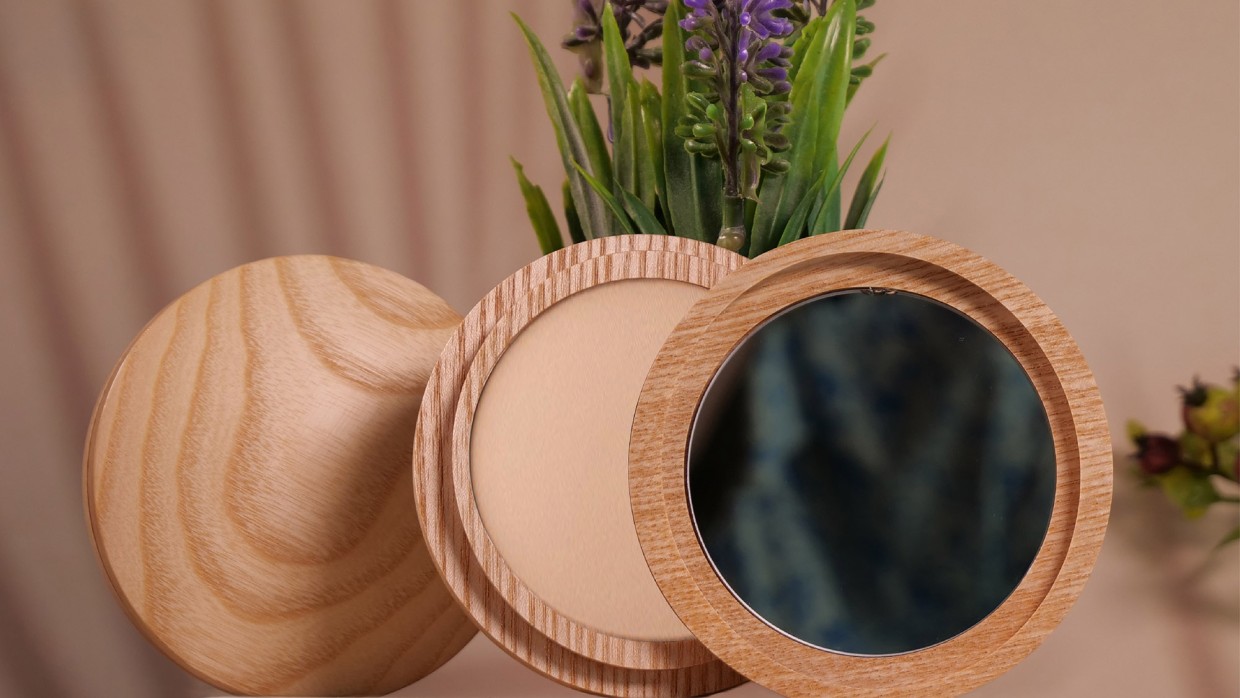 Back to all news