08/03/2022
CosmeticBusiness
Beiersdorf Closes 2021 Above Pre-crisis Level
New Market Shares and New Markets Ensure Positive Business Development in the Past Year
The German skin care group Beiersdorf has completed the fiscal year 2021 achieving sales of 7.6 billion euros. According to the company, organic sales rose by 9.7 per cent exceeding the pre-crisis level of 2019.
Sales in the Consumer Business Segment grew organically by 8 percent to 6.1 billion euros. According to Beiersdorf, a significant contribution to this growth came from the e-commerce business, which increased by 32 per cent in the past fiscal year. The Consumer Business Segment reportedly now generates more than 10 per cent of its total sales online.
Nivea Luminous Further Expanded
The core brand Nivea is said to have recorded organic sales growth of 5.5 per cent. In particular, the Nivea Luminous 630 product range reportedly performed successfully. It contains W630, an active ingredient patented by Beiersdorf that is said to reduce pigment and age spots. The care series was complemented by further categories last year. The brand was able to significantly expand its market share in the face care category, especially in Europe, the company states.
The selective cosmetics segment posted the largest growth rates. Demand for La Prairie increased by 20.1 per cent. This was driven by a recovery in travel retail business, which was hit hardest by the COVID-19 pandemic in 2020. In particular in China, La Prairie sales reportedly rose above average and were far above the pre-crisis level of 2019 by the end of the fiscal year.
According to the financial figures of the Derma business unit, revenue from the Eucerin and Aquaphor brands rose again by 19.5 per cent. Main growth drivers are said to have been the strategically important markets of the United States, Germany, Latin America and China.
Investments Important Drivers of Development
The group sees its investments in the areas of sustainability, innovation, digitalization, and growth as the reasons why it was able to increase market share in all important product categories and tap new markets. This included, for example, the expansion of the care range Nivea Luminous 630 in Europe as well as the integration of the Coppertone brand, the acquisition of the prestige beauty brand Chantecaille, the increasing use of digital technologies to cultivate markets, and further increase of the capacity to innovate thanks to the establishment of a global research and development network.
In terms of sustainability, the group reports, it was able to reduce its absolute Scope 1, 2 and 3 emissions by 12.7 per cent versus the base year 2018. Absolute Scope 1, 2 and 3 emissions reportedly are to be cut by 30 per cent compared to 2018 levels by 2025.
Source, photo: Beiersdorf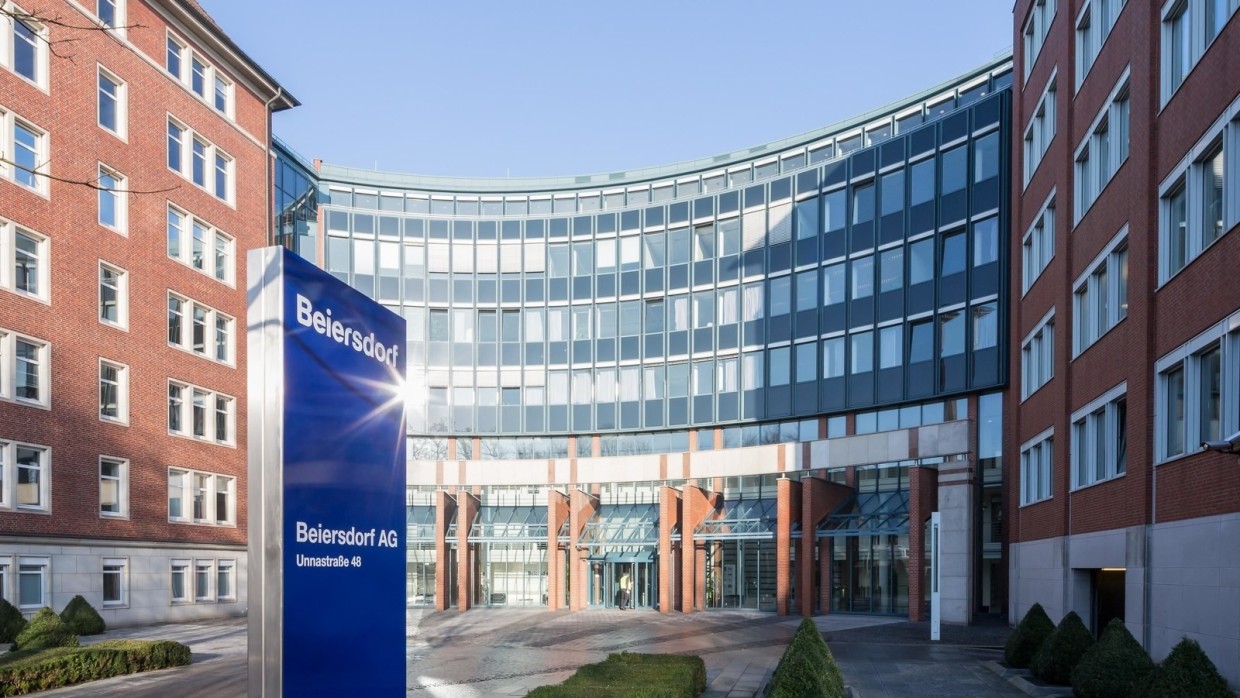 Back to all news