17/06/2022
CosmeticBusiness
Beauty Packaging: Back for Good in Hong Kong
L'Oréal Supports Watsons in Large-Scale Recycling Program
The Asian health care and beauty care chain store Watsons is extending its regionwide recycling programme to Hong Kong in partnership with L'Oréal. According to the company, this follows the successful launch of recycling programmes in Taiwan, Thailand, and Indonesia.
Rewards For Containers
From now on, customers reportedly can recycle the cleaned containers of any beauty brand, including foundation bottles, mascara wands, skincare tubs, and lipstick tubes at around 170 Watsons stores across Hong Kong in exchange for rewards in the city's largest loyalty platform MoneyBack.
250,000 Containers In 12 Months
Once collected, the waste will be broken down and separated by materials. Local partners are said to transform them into new raw materials. Watsons states, the scaled-up campaign goal is to collect 250,000 containers in 12 months, which is said to be equivalent to the height of two Mount Everests when stacked up.
Source: A.S. Watson Group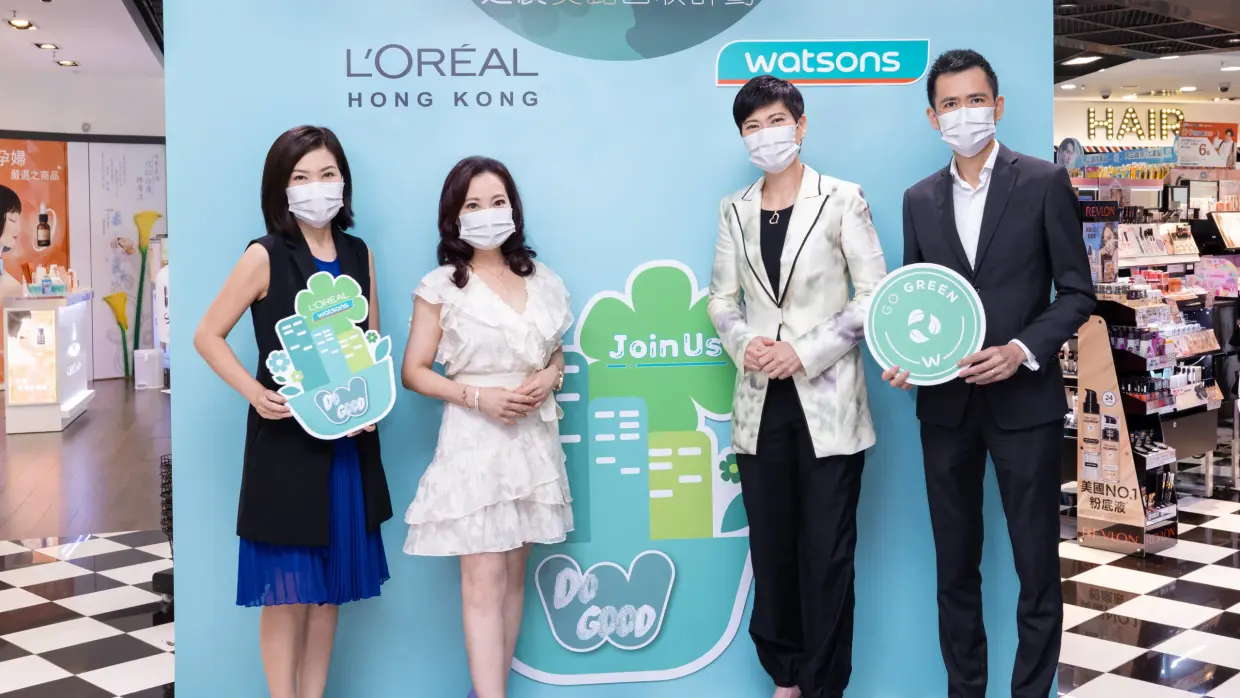 Back to all news