10/02/2023
CosmeticBusiness
2 x 4 Applicators for 1 Goal
New Packaging Concepts Make It Easier to Apply Make-up and Skincare
Quadpack has further developed its range of user-friendly applicators for cosmetics brands with two new packaging solutions. The manufacturer is also focusing on the sustainability of the concepts.
For Eye, Lip and Face Formulas
The Gala dip-in pack combines a 4.5ml thick-wall bottle with four choosable applicators for specific uses. The monomaterial pack is said to be made of more than 95 per cent recyclable PET, brands can also opt for 100 per cent rPET components.
The four applicators were designed for eye, lip and face formulas. They have different shapes and different reservoirs, so they are each tailored for applying concealers, lip formulas or foundations.
Airless and Precise
Light Me Up is another sustainable and variable packaging solution for make-up and skincare application. It consists of a airless refillable flow pen, each of which can be equipped with four different cold-touch tips. According to the manufacturer, the concept provides precise application without compromising the formula, thanks to the airless system that provides bulk protection. The 6.6ml pen is said to suit liquid and low-viscosity formulations.
The inner bottle can be removed for recycling and replaced with a simple turn. The refill is made of PP and the full pack is available in up to 30 per cent PCR.
Source: Quadpack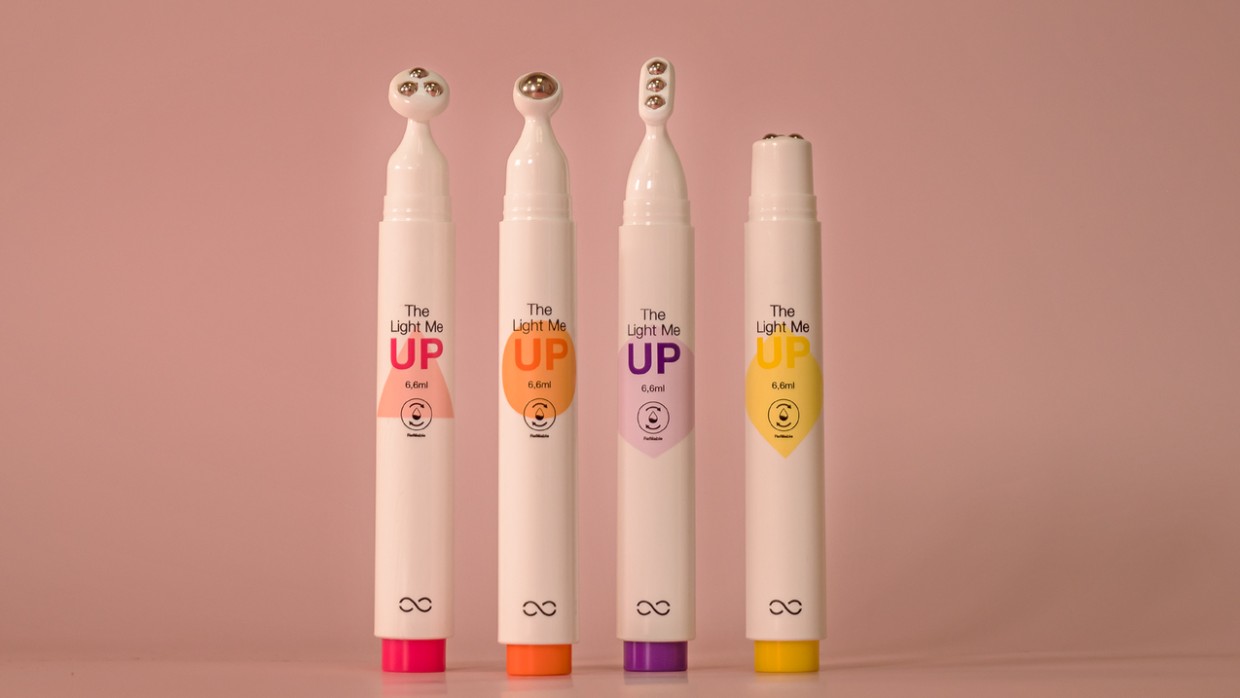 Back to all news