20/04/2022
CosmeticBusiness
World's First Cosmetics Product With Recycled CO2
"Nivea Men Climate Care" to Be Launched in Germany in June
Beiersdorf is putting an ingredient obtained from recycled carbon dioxide in its new moisturiser "Nivea Men Climate Care". The company, by its own account, is the first manufacturer of skincare products using the carbon capture and utilisation (CCU) process.
The CO2-recycling technology comprises multiple steps. First, the carbon dioxide is collected at locations such as e.g. industrial chimneys. Then it is diverted to a bioreactor, where it is fermented and processed into a cosmetic ethanol. Ethanol is used in numerous cosmetic products.
Starting As a Limited Edition
According to the manufacturer, the moisturiser contains a total of 14 per cent ethanol that has been obtained through the alternative method. Moreover, the formula is 100 per cent free of microplastics, silicones, mineral oils, and PEG/PEG derivatives. This men's skincare product is climate-neutralised and manufactured using electricity from 100 per cent renewable sources, the group adds. The formula reportedly is 99 per cent biodegradable, with fully recyclable packaging. The product is to be launched on the German market in early June 2022, starting as a limited edition at drugstores and online retailers.
Source, photo: Beiersdorf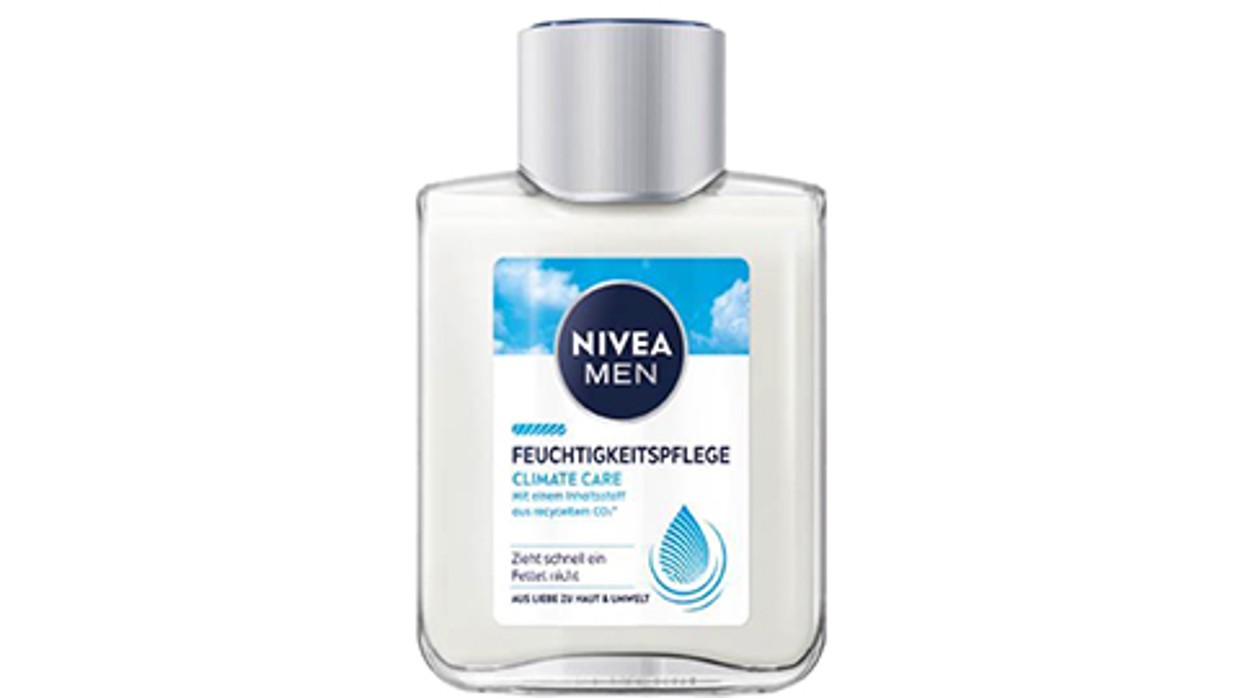 Back to all news