18/11/2022
CosmeticBusiness
Two Million Customers Per Day
Customer Orientation at dm Is Rewarded with High Sales Volumes
The dm drug store chain increased its sales in Germany by 9.7 per cent to 9.9 billion euros in the 2021/2022 financial year. This was announced by the company at its mid-November financial press conference. The chain's international companies achieved additional sales of 13.5 per cent. According to dm, the group grew in Europe by 10.7 per cent with a sales turnover of 13.6 billion euros.
Increased Market Share in Germany
Managing Director Christoph Werner believes the growth is driven by a strong increase in the number of products sold. He states that the company sold more items than all other drug stores together. A consumer survey for Germany shows dm having a 24.8 per cent market share of sales revenue for the relevant financial year. The market share for the remaining drug stores is 23.6 per cent. The share for discount stores is down to 15.5 per cent.
Furthermore, consumers taking part in this poll once again voted dm the best drug store in Germany as well as the most popular of the retailers surveyed. On good days, as many as two million people shop at the chain's retail stores, Werner continues. This corresponds to over half of German households using drugstore products and organic foods from dm.
Stringent Consumer Focus Is the Secret of Success
Christoph Werner explains in a podcast by Kienbaum consultancy that dm's sustainable success is based predominantly on the company's stringent consumer focus. As part of this strategy, the team at the company headquarters provides the best possible support for the teams in the stores to ensure they can focus fully on the retail customers.
At the heart of this customer focus is the group's company culture. This revolves around dialogue, as reflected at the dm headquarters in Karlsruhe in the network-like architecture and the name "Dialogicum". The eldest son of dm's founder Götz Werner explains that the company culture is rooted in everyone working together with a common purpose. All employees are led in their work by questions such as "what do our customers expect?", "how can I contribute?" and "what support do I need in order to contribute?" The company does not see itself as a typical pyramid-shaped organisation but rather as a sphere. Within the sphere, everyone works together to best serve the customers' needs.
Source: dm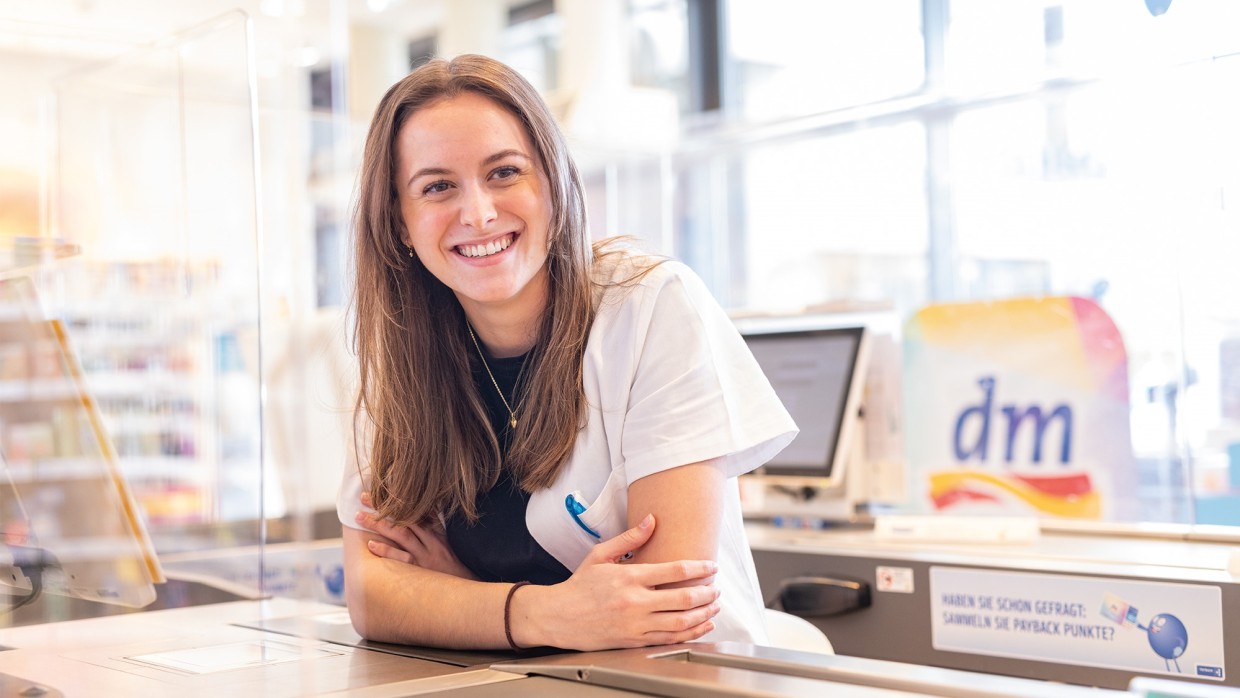 Back to all news