06/12/2022
CosmeticBusiness
The Star of the Purest Fragrances
Market Entrant hej:pure Wins the New "Green Award" at the "Duftstars"
At this year's "Duftstars" award ceremony, Mäurer & Wirtz received the newly created "Green Award" for its sustainable fragrance brand hej:pure. The brand was only launched this year and competed successfully against 13 other entries.
Good Fragrance and Good Impact Are Significant Factors
In the newly created "Green Award" category, six experts came together to evaluate the positive impact achieved by each fragrance concept submitted. According to the German Fragrance Foundation, which organises the event, evaluation criteria included the olfactory quality, packaging, production and ingredients as well as social and ecological responsibility. The jury considered factors such as the use of recycled materials, reductions in material usage, vegan and clean formulas and climate neutrality at the production sites.
Integrating All Aspects of the Value Chain
The jury went on to say that the "pure wood" fragrance by hej:pure won them over with its olfactory and socio-ecological qualities. Manufacturer Mäurer & Wirtz explained that for its first comprehensively sustainable fragrance brand, all aspects of the value chain were taken into consideration. This resulted in features such as 98 per cent recyclable packaging, 100 per cent vegan formulas and no use of controversial ingredients such as palm oil, UV filters or artificial colourings. The three fragrances contain ingredients supplied by responsible agriculture and are processed under fair working conditions. Furthermore, the brand supports water and seawater protection projects, the manufacturer adds.
The German Fragrance Foundation has been awarding the "Duftstars" German perfume prize for exceptional fragrance concepts for 30 years.
Source: Mäurer & Wirtz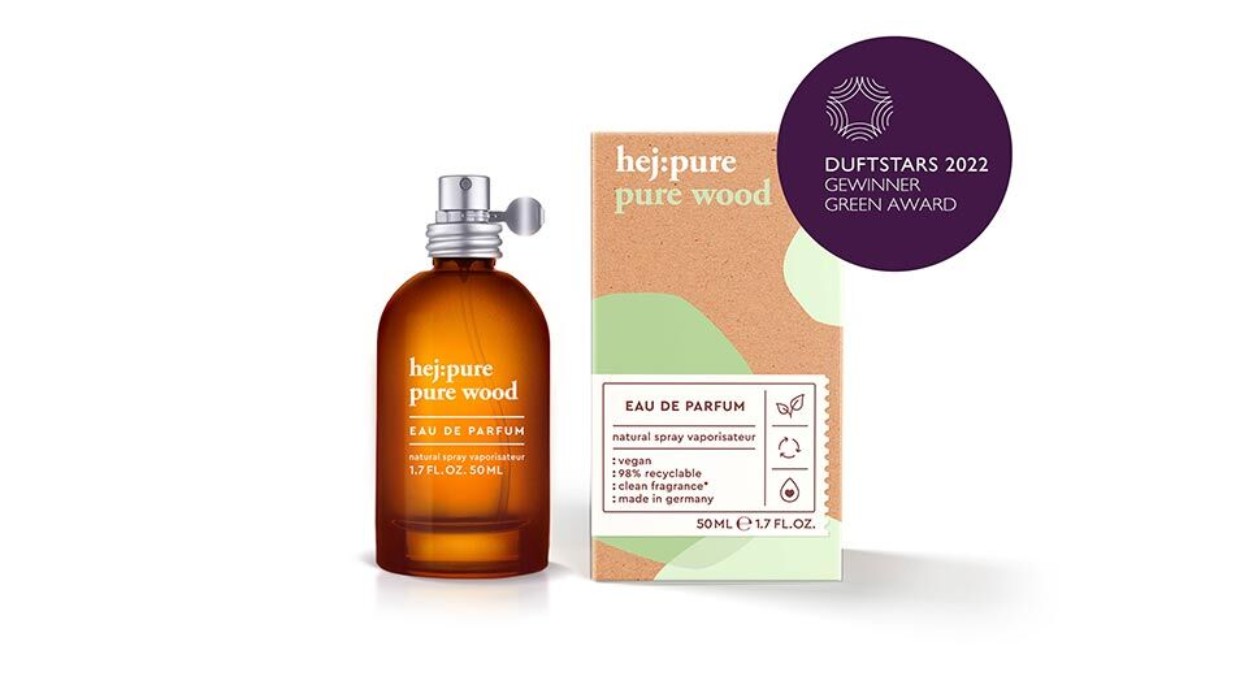 Back to all news