18/10/2023
CosmeticBusiness
The Future of the Pump Bottles
Fully Recyclable and Optimised for Online Retail
The packaging manufacturers Aptar and Pinard believe this is what the future looks like for PET pump bottles. They have introduced their jointly-developed solution in this area under the name of "Future Airless PET", highlighting the fact that it is the first pump bottle made from PET that is available in 400 ml and fully recyclable. Its reusability is a result of the combination of Aptar's Future PE pump and the patented Airless PET bottle-in-bottle solution by packaging manufacturer Pinard.
Free-Spinning Actuator With a Secure Locking Ring
The Future pump is constructed from PE mono-material and complies with the requirements of the ISTA 6 Overbox protocol. The actuator was specially developed to meet shipping and online retail requirements, the manufacturer explains. It opens and closes using a ring and freely spins a full 360°.
Flexible Bottle in a Rigid Outer Container
The bottle-in-bottle concept combines a flexible bottle with a rigid outer container. This provides good protection, easy use at any angle and excellent product emptying, the company states. Again, compliance with the ISTA requirements is ensured, thus making the packaging suitable for use in e-commerce. It is possible to use PCR.
According to the companies, Future Airless PET has been tested by RecyClass. The new pump bottle is slated for a mid-2024 market release.
Source: Aptar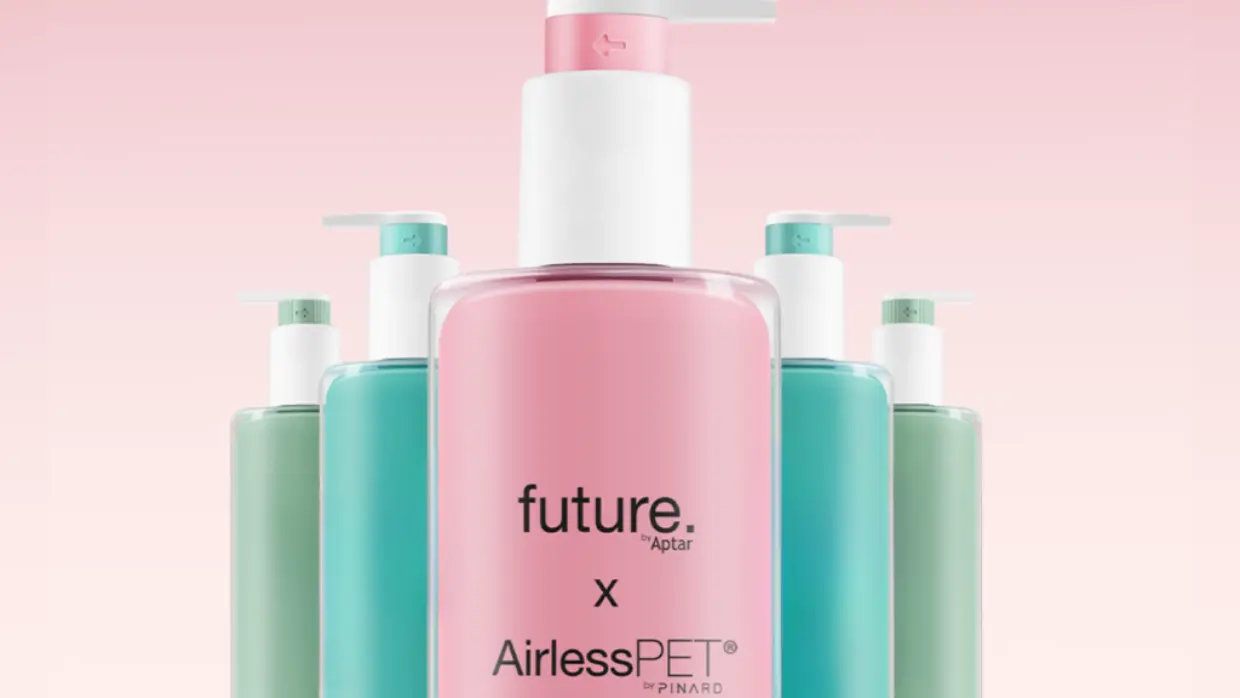 Back to all news