28/06/2023
CosmeticBusiness
The Dissolving Shampoo Bottle
Prize-Winning Sustainable Shampoo Concept Launches in Germany
The advertising agency BBDO has come together with German cosmetics company Luoro and trading to bring its dissolving bottle to Germany. Its solid shampoo is shaped like a shampoo bottle and is entirely free of plastics. The bottle-shaped bar has already won more than 60 international awards, including Cannes Lions, D&AD, Spikes Asia, Clio and The One Show.
Idea Inspired by Plastic Garbage Patches Along the Philippine Coastline
The idea for the dissolving bottle originated at BBDO Guerrero. The Philippine network office, which belongs to BBDO Asia Pacific as well as being part of BBDO Worldwide and a member of the Omnicom Group, says it has been working for years on the question of how to sustainably reduce plastic waste. Owing to its location in the Philippines, the agency is confronted daily with the impact of rubbish pollution in the oceans. According to the agency, an estimated 8 million tons of plastic find their way into the ocean each year, leading to suffocation and death for over 1 million marine animals and birds.
Bottle Shape Signals Shampoo Bars Are Not Soap
The concept of the dissolving bottle is designed to help consumers immediately recognise the product as shampoo due to the familiar shape of the shampoo bottle. Traditional shampoo bars are often mistaken for soap. The familiar shape of the dissolving bottle is said to make it easier for users to move from liquid to solid shampoo.
The "bottle" contains exclusively vegan ingredients and is packaged in cardboard, the company explains. It is locally produced in Germany and is available in four varieties at selected retailers, as well as online.
Source: Luoro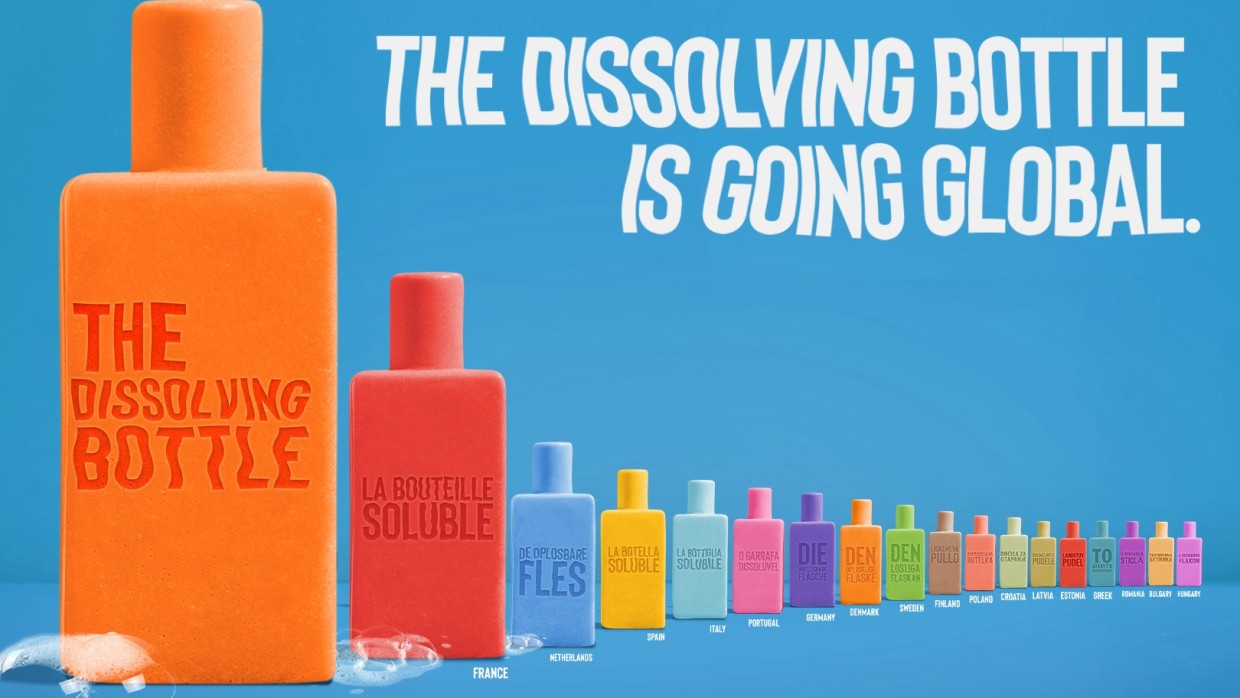 Back to all news