10/07/2023
CosmeticBusiness
The Best Skincare for Babies
New Formula Transforms Breast Milk into Durable Baby Lotion
Breast milk as lotion. It has long been a tip for another way to use the nutrient-rich liquid for babies. LaLeMa, a start-up from Germany, has developed a lotion based on this concept, and Corpack is supplying a duo-mix dispenser.
Duo-Mix Dispenser for Blending the Ingredients
Numerous recipes for lotions made from breast milk can be found online. The ready-to-use formula provided by LaLeMa consists of two components – a gel and a powder. These ingredients are stored separately in the duo-mix dispenser until they are needed. They are then released by turning the bottom of the dispenser after breast milk has been poured into the container. After that, the bottle needs a good shake to finish making the durable breast milk lotion. The built-in dispenser ensures a precise amount of lotion is applied to the baby's skin. According to the company, the product contains 70 per cent breast milk and can be used as a skincare lotion for both babies and mothers to relieve symptoms such as dry skin, baby acne, cradle cap and sore nipples.
From Midwife's Tip to Product Idea
LaLeMa was thought up by its founder Eve Geißler. During the first few months after the birth of her daughter in 2020, she searched for a gentle and effective lotion for her baby. Her midwife suggested she could try using breast milk. The young entrepreneur was immediately impressed by the effectiveness of the lotion but not by its preparation and application. The idea of a durable skincare lotion in an easy-to-use duo-mix dispenser was born. In October 2022, her start-up celebrated its first product listing at a baby-friendly pharmacy.
Source: LaLeMa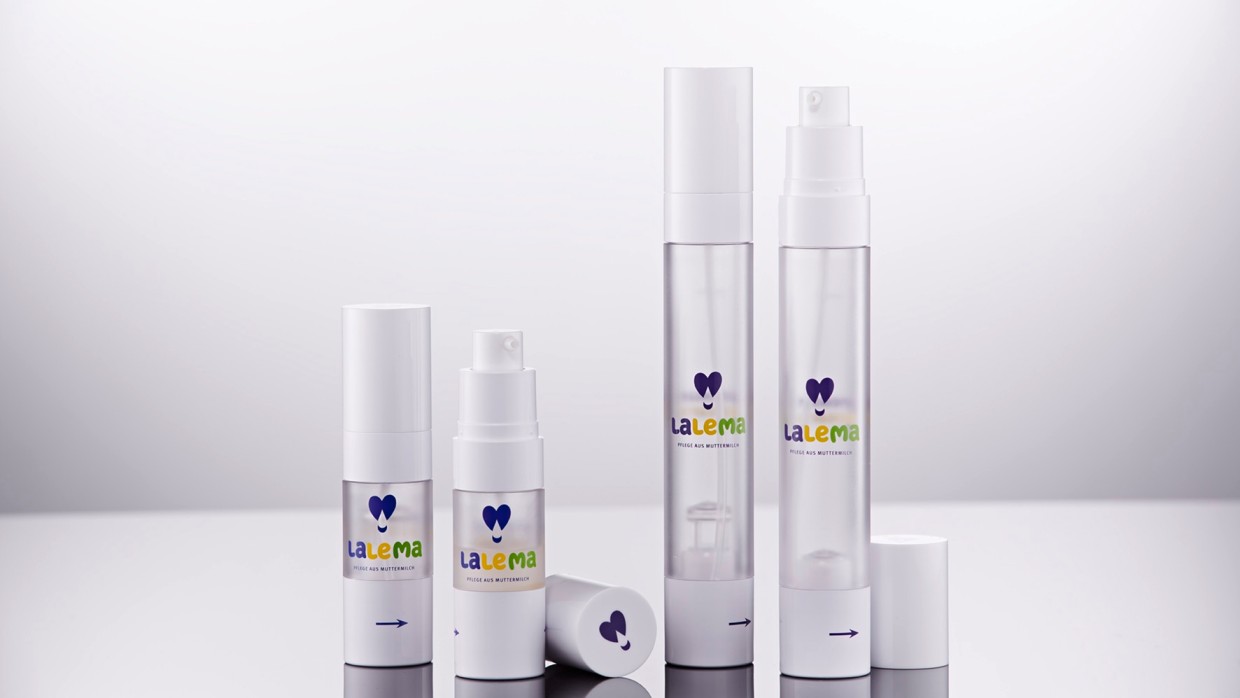 Back to all news