08/04/2022
CosmeticBusiness
Sustainable Concept Behind Pure Perfumes
Mäurer & Wirtz Considers the Entire Value Chain in Its New hej:pure Range
Mäurer & Wirtz have launched its hej:pure range. This range is based on an integrated and sustainable fragrance concept, covering so-called "clean fragrances". The product packaging is 98 per cent recyclable according to Cyclos certification standards. Mäurer & Wirtz explain that they aim to make the entire value chain sustainable, from responsibly farmed resources, to support for social, green environmental projects, all the way through to recycled and recyclable packaging materials.
High Standards and 100 Per Cent Clean
According to the manufacturer, each fragrance in the new range contains natural ingredients including a special one for each product (Damask rose oil, jasmine absolute extract and vetiver oil) that has been responsibly grown and extracted under fair working conditions. Mäurer & Wirtz describes the fragrances as sophisticated perfume creations with a clean recipe that is 100 per cent vegan. This means the products do not contain any controversial ingredients such as palm oil, UV filters and artificial colourings.
The flacons are made from recycled glass and come without a plastic cap, the company adds. The spray caps can be removed after use so that empty glass flacons can be reused for another purpose. The boxes are produced using FSC-certified cardboard made from 100 per cent recycled fibres. They are printed exclusively with water-based, environmentally friendly inks.
Climate Neutral and Made in Germany
The entire range of perfumes is climate neutral, the manufacturer states. The company compensates for its carbon footprint by supporting climate protection projects in cooperation with ClimatePartner. This ensures clean drinking water is available to a commune in Uganda and helps to advance the fight against ocean plastic pollution together with the "Plastic Bank" organisation.
"Pure flower", "pure water" and "pure wood" are the three fragrances produced in Germany that will be available both in-store and online at the German drugstore chain Müller from early June 2022.
Source, photo: Mäurer & Wirtz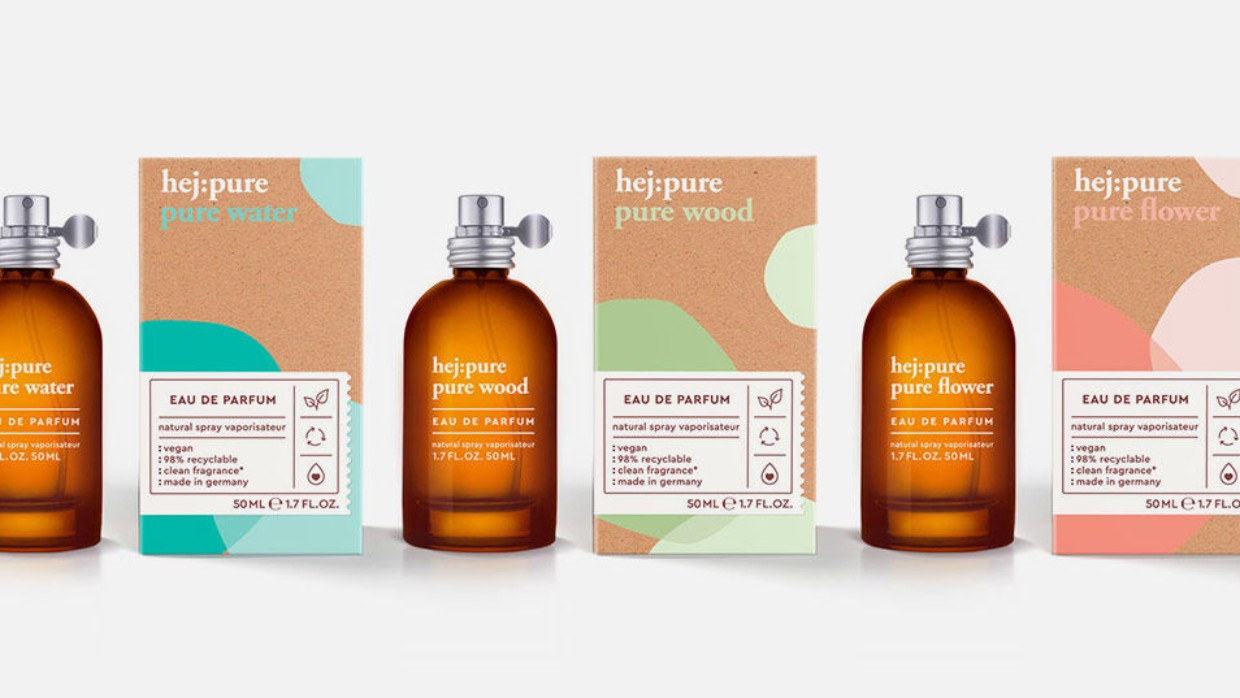 Back to all news