02/05/2023
CosmeticBusiness
Rossmann on Course for Expansion
The Company Continues to Grow Its International Brand Presence
Rossmann has begun working together with the Spar Austria Group. In future, Rossmann's private label products will be sold in the trading group's 1,500 stores across Austria. According to Rossmann, a further 1,500 markets in Hungary, Slovenia, Croatia and northern Italy are soon to follow. The drugstore chain thus aims to continue the international expansion of its distribution strategy. The new partnership comes immediately after Rossmann signalled a successful start to 2023 by signing an agreement with the Chinese Freshippo supermarket chain, the company says.
Record Sales in the 2022 Financial Year
The group also reported a successful fiscal year in 2022. Company information reveals a record sales revenue of 12.15 billion euros for the year. According to company reports, this corresponds to a 9.5 per cent increase. In Germany alone, sales revenue grew 7 per cent to 8.45 billion euros. Company figures show that the international subsidiaries in Poland, Hungary, the Czech Republic, Turkey, Albania, Kosovo and Spain recorded increases in sales revenue of 16 per cent to reach 3.7 billion euros. This corresponds to a contribution to group sales revenue of over 30 per cent.
Plans for New Stores at Home and Abroad
The group has announced that it intends to maintain its rate of expansion in 2023. Investments of 325 million euros are expected. There are plans to open 245 stores in Germany and abroad. According to Rossmann, a total of 210 million euros will be invested in Germany with 50 million used for 70 new stores and around 30 million for upgrading its existing retail outlets. The company also plans to spend an additional 65 million euros on the new distribution centre at the main site in Burgwedel near Hanover.
Source: Rossmann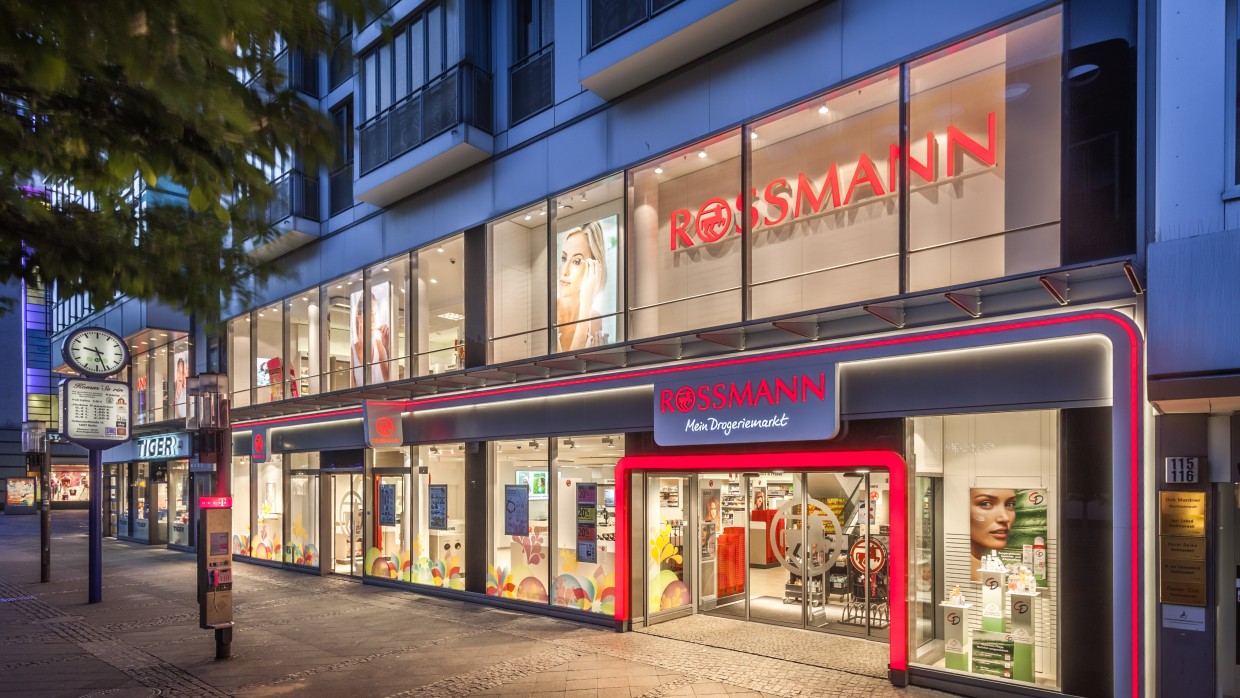 Back to all news