02/07/2021
CosmeticBusiness
Replaceable Liners
Convert Kit Allows IBC Foldable Containers to Be Reused Several Times
German company Liquicon is extending its product range with a concept for reusable foldable containers. According to them, "Convert Kit" is an affordable way to adapt all IBC containers. The containers will then be able to be reused by simply replacing the liner.
Suitable for all IBC Models
The kit includes a big bag and a stainless steel front plate. The flexible design enables it to be used with any IBC model, the company claims. The bag-in-box technology at the core of the concept prevents products from coming into contact with oxygen during filling and discharging. This ensures products will have a longer shelf life. The use of UV-resistant plastic also ensures a long life-cycle for the system itself, the company confirms.
Appropriate for Sensitive Products
Liquicon offers specialised packaging solutions including IBC containers, bag-in-box liners and container accessories as well as filling and discharging technologies. The company's systems are used in the pharmaceutical, cosmetics and food industries. The new range offers a selection of liners for IBC boxes with various specifications that are able to be adapted to any filling line, they continue. The liners can be fully discharged, comply with purity standards and are suitable for use with sensitive products.
Source, Photo: Liquicon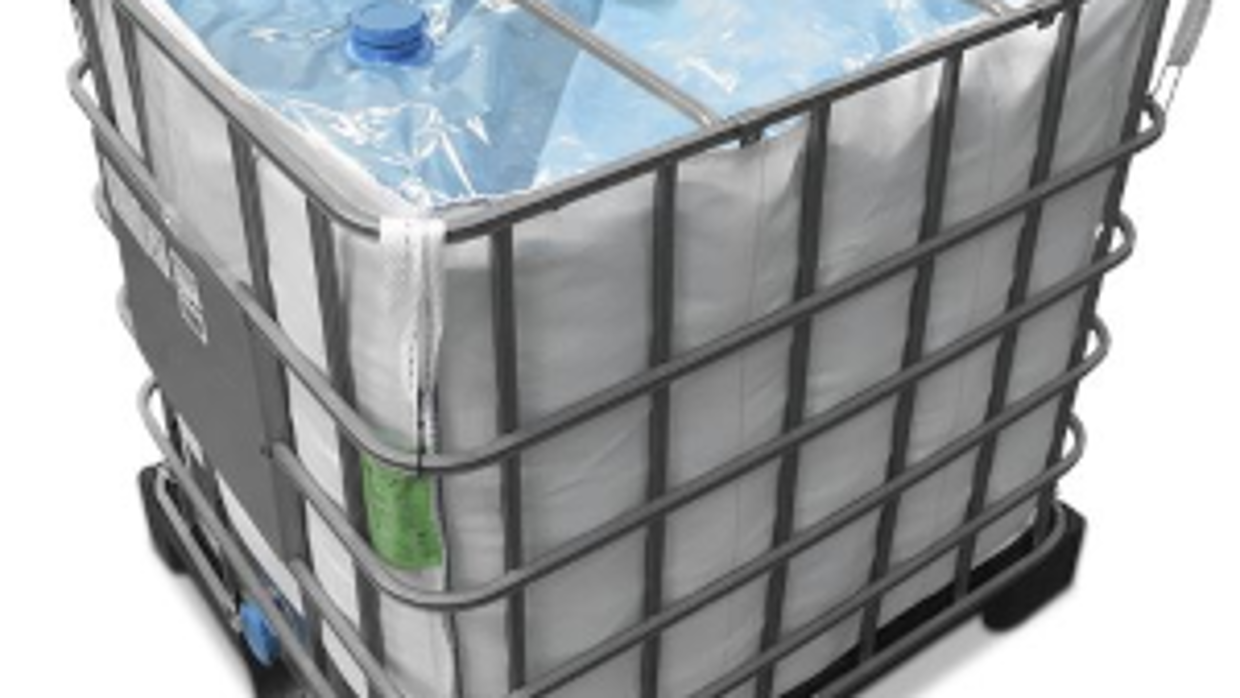 Back to all news