23/09/2021
CosmeticBusiness
Rapid Refill
New Pump Bottle for Quick and Easy Refills
Japanese packaging manufacturer Takemoto Packaging has introduced its airless pump dispenser RPM-420NJ, featuring a refill system that enables easy replenishing of fluid products for businesses such as beauty and hair salons. Only the inner bottle needs to be replaced regularly by inserting it into the outer bottle and attaching the pump.
Ideal for Liquid Care Products
Easy insertion of the inner bottle is not the only advantage offered by the outer case's open design. It also allows you to see how much product is left. According to the manufacturer, the inner bottle holds 420 ml and the pump system dispenses 2 cc at a time. This makes it particularly suitable for hair, body and skincare products, the manufacturer claims.
Folds to Make Emptying Easier
The refill bottle ensures that no product is left inside, the company states. It has spirally collapsible folds that help the airless pump to press the fluid out almost entirely as the product is used.
Source: Takemoto, Photo: OpenClipart-Vectors, Pixabay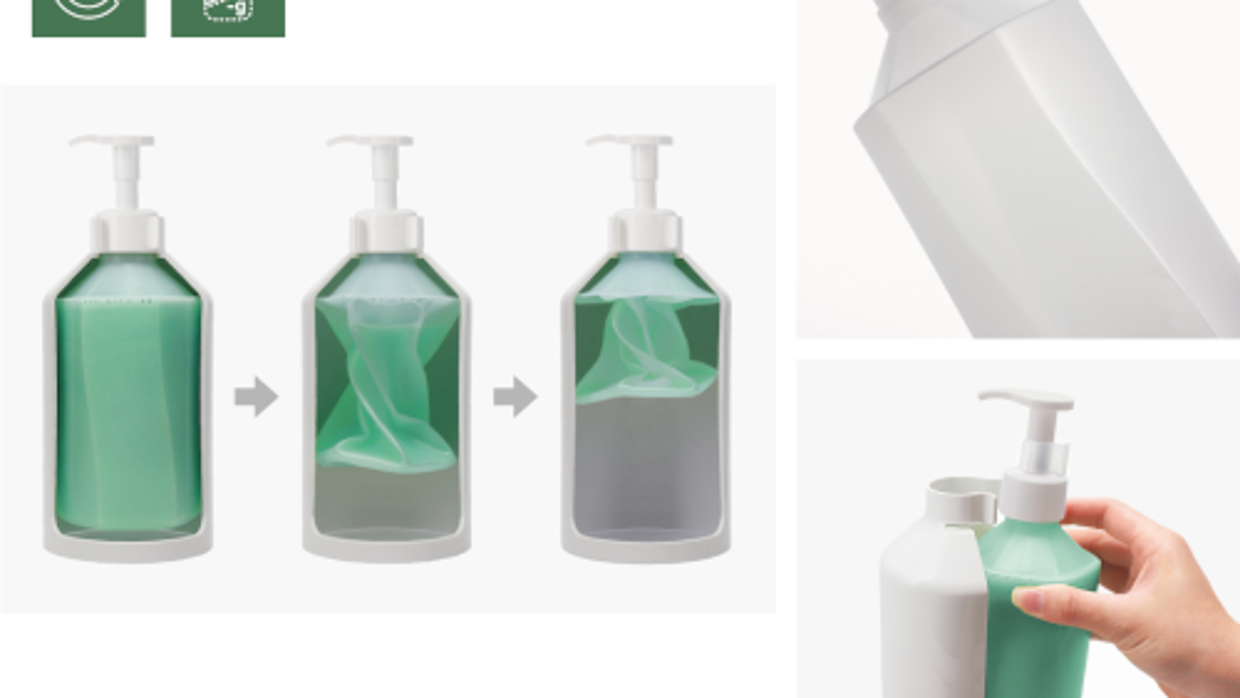 Back to all news