08/09/2022
CosmeticBusiness
Pure Nature for Magnolia and Cedar Fragrances
New Bottle Caps Are Completely Free From Plastics
Shiseido is using Woodacity wooden caps from packaging manufacturer Quadpack for its new fragrances "L'Eau d'Issey Eau & Magnolia" and "L'Eau d'Issey pour Homme Eau & Cedre". According to Quadpack, the caps are the result of research and development work on meeting the customer's requirement for "a bio-based and mono-material cap".
The solution is a cap made completely from wood and containing no plastic. On the inside, the cap has a specially formed ribbed profile named "Solo Push" that ensures the bottles are securely sealed.
Inspired by Untouched Nature
The designers decided to give the fragrance for the ladies a long and slender cap. The fragrance for men is sealed with a wide wooden cap that is intended to be reminiscent of a piece of cedar wood to match the scent. Overall, the caps as well as the bottles are characterised by a minimalistic design. This aims to reflect the untouched nature that provided the inspiration for the fragrances, Shiseido explains.
According to Quadpack, both caps are manufactured in Europe using wood from sustainably-managed European forests.
Source: Quadpack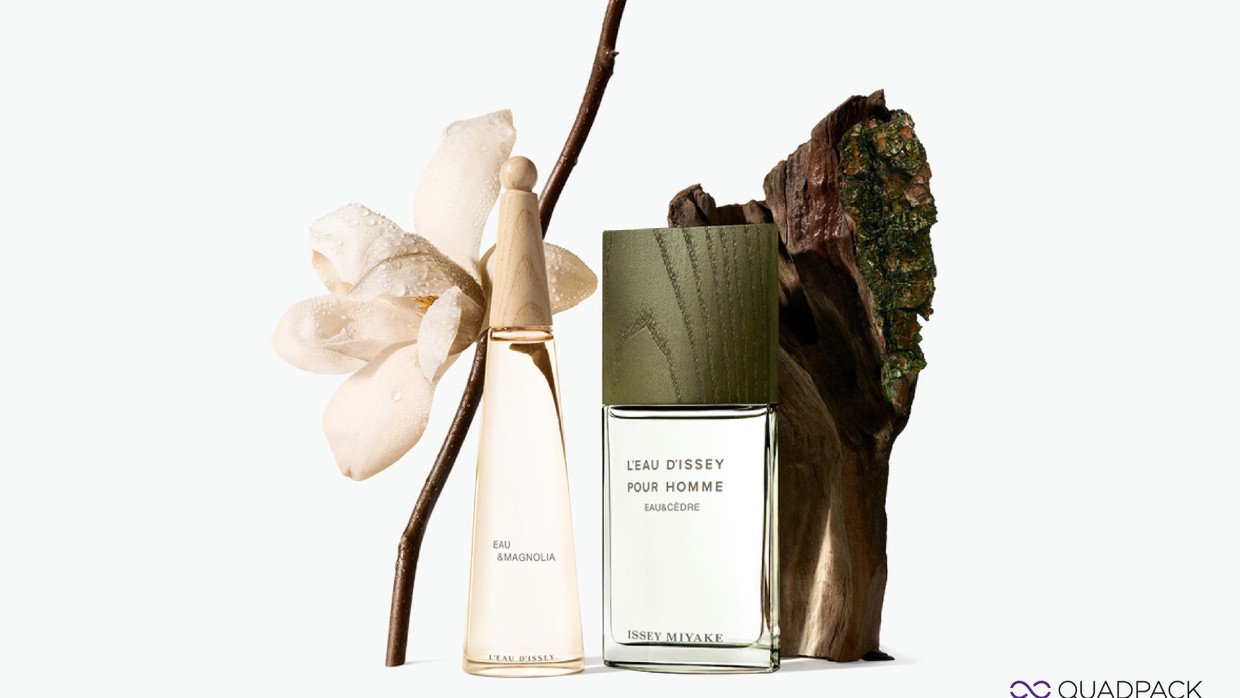 Back to all news