26/09/2023
CosmeticBusiness
Packaging: The Less The Better
Organic pioneer Primavera focuses on reduction and recycled materials for its packaging. In the long term, the company plans to bring its own packaging into closed loops. To this end, there has already been a pilot project with Circleback. The CosmeticBusiness editorial team talked to Andrea Dahm, Sustainability Manager at PRIMAVERA LIFE GMBH, about this topic.
Sustainability is a central issue in the cosmetics industry these days. How does that impact your role as Sustainability Manager at Primavera?
At PRIMAVERA, we are very glad that the entire cosmetics industry is finally paying more attention to sustainability. While our industry, like plenty of others, still has a long way to go, companies have a significant opportunity to tackle many sustainability challenges. As a pioneering organic products company, sustainability has been at the core of what we do since the company was founded in 1986, even if the term was not established back then. As Sustainability Manager at such an innovative company, I feel bound to our original mission and history. I believe that my most important task is to find and implement practical solutions to the huge challenges that are global warming, biodiversity loss and increasing social inequality.
Primavera has received several awards for its sustainable practices. What sustainable activities is Primavera involved in?
In line with our claim, "Loving Nature & Humanity", we take a holistic approach to sustainability, and a wide range of activities form part of our sustainability strategy. We have always been focused on promoting organic cultivation. This leads not only to more vital botanical ingredients; it also improves soil health and protects species – another priority for PRIMAVERA: the climate and our waters. In addition, continually expanding our partnerships with organic farmers is central to our ethos and strengthens our supply chains in these turbulent times. The farmers in our worldwide partnerships benefit from this, too, as do their families. These smallholders use their extensive expertise to grow and harvest our valuable botanical ingredients - and are paid fairly for them. Moreover, we are always searching for ways to reduce our energy consumption and emissions, as well as the waste generated by our packaging.
What does that entail with regard to packaging?
Clearly, the best type of packaging for the environment and climate would be no packaging. But it's also clear that this is not possible. In order to conserve the earth's natural resources, actively protect the climate and reduce the amount of waste we produce, our top priority is to do without unnecessary outer packaging. 85% of our products are currently not packaged in outer boxes. Secondly, we concentrate on minimising our use of existing materials. For example, as part of our natural cosmetics relaunch, we were able to reduce the weight of the glass used in our 30 to 100 ml bottles by around 16%. This reduction alone resulted in 94.1 tonnes of CO2 being saved – from manufacturing and transport to our facilities through to end of life – from its introduction in 2021 until the end of 2022. This equates to the emissions of 70 small cars with a mileage of 15,000 km per year. So, this one measure has allowed us to greatly reduce our emissions. Another example is our innovative airless system that we use in our creams and fluids. This was awarded the packaging industry's gold sustainability prize in 2021. This system not only involves using the highest percentage of recycled plastic currently possible in the container – between 80 and 83% on average – but also conserves natural resources by minimising material usage.
Primavera announced its partnership with the Berlin-based start-up Circleback last year. The two companies are part of a pilot project that aims to improve recycling processes and make a circular economy feasible for as many types of packaging as possible. This project that you and Circleback are involved in with the aim of establishing a deposit system for bathroom plastics has been paused for the time being. How did it get to that point?
That's correct. The Circleback project was launched in 2021 with the goal of closing the material cycle for plastic cosmetics packaging by creating a designated deposit system similar to that used in the beverage industry, which would involve packaging being returned and separately recycled. In my opinion, this approach has significant potential to drive forward "true" recycling, i.e. the use of a product for the same purpose, such as when cosmetics packaging is again used as cosmetics packaging. This would allow plastics to remain in the materials loop for much longer. Accordingly, PRIMAVERA was one of the first companies in the cosmetics industry to become a partner in this project.
Unfortunately, the project has run into regulatory challenges in recent months that none of the partners are capable of resolving. The responsible authorities in the areas where the project was being piloted – Berlin, Hamburg, Hesse and Bavaria – rejected the idea of voluntary plastic collection, arguing that the overarching Packaging Act only allows for collection through the dual system. Despite holding numerous consultations with these authorities, their position did not change. That's a shame, as we need innovative solutions for more efficient recycling, and as a manufacturer, we want to live up to our responsibility for the entire life cycle of our packaging. As the authorities rejected the project, the planned pilots for testing consumer acceptance and return quantities were ultimately unable to go ahead. And because Circleback, as a start-up, has neither the money nor the time for legal disputes with authorities, they were unfortunately forced to suspend the project.
Are you currently exploring any alternative ways to make a circular economy possible for Primavera packaging?
We remain focused on establishing a circular economy for our packaging, as conserving natural resources and avoiding waste is essential to environmental and climate protection. We are currently utilising two approaches. Firstly, we want the packaging material that we cannot reduce any further to consist of recycled materials as far as possible. To that end, we are continuously increasing the proportion of recycled materials in our packaging wherever permitted by the current state of technology. Secondly, we make sure that our packaging features as few different materials as possible and design it in a way that ensures that the components can be readily separated, thus improving recyclability. We have already been able to switch to single-material packaging for the plastic tubes that our shower balms are contained in. Doing so allowed us to reduce the materials used by 29% on average and achieve an average recycled material content of 59%. We are also taking a close look at other ideas, such as increasing duration of use.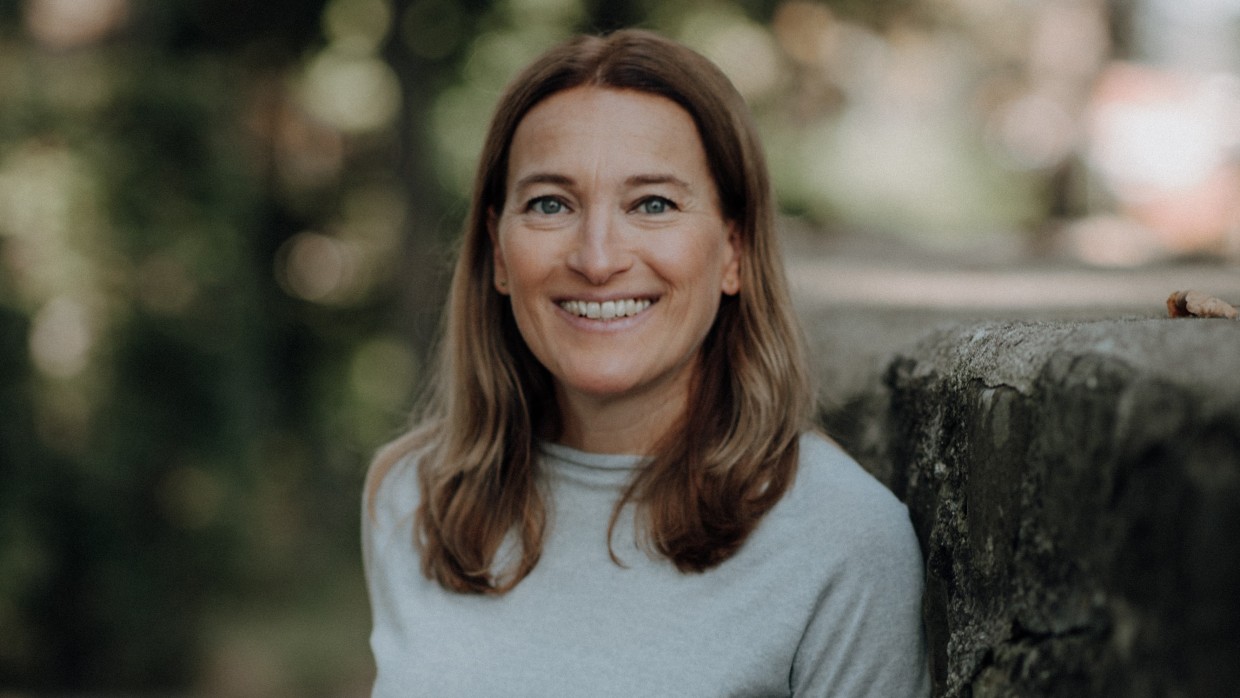 Back to all news