29/06/2023
CosmeticBusiness
Ordered Online and Safely Shipped
Safety Cap Premieres at CosmeticBusiness 2023
Gramß presented its new safety cap for package shipments for the first time at CosmeticBusiness 2023 in Munich. The German manufacturer of plastic caps created the safety cap for a client from the cosmetics industry and was awarded the Amazon "Frustration-Free Packaging" Certification.
Online Retailers Driving Demand for Safe Flip-top Caps
As a result of the increase in online sales, Gramß has received a growing number of requests for flip-top caps that close securely. Such caps tend to open when shaken during transport and the contents then leak out. Gramß has solved the problem using a plastic flap. The flap is part of the flip-top cap and prevents it from coming open. Consumers can easily remove the flap along the perforations to open the cap.
Protection Guaranteed
This solution offers full protection during transportation and until the cap is first opened. Both these criteria are essential in ensuring product safety, especially when products are shipped by parcel. The flap is made from PP. According to the manufacturer, all colours are possible.
Source: Gramß / CosmeticBusiness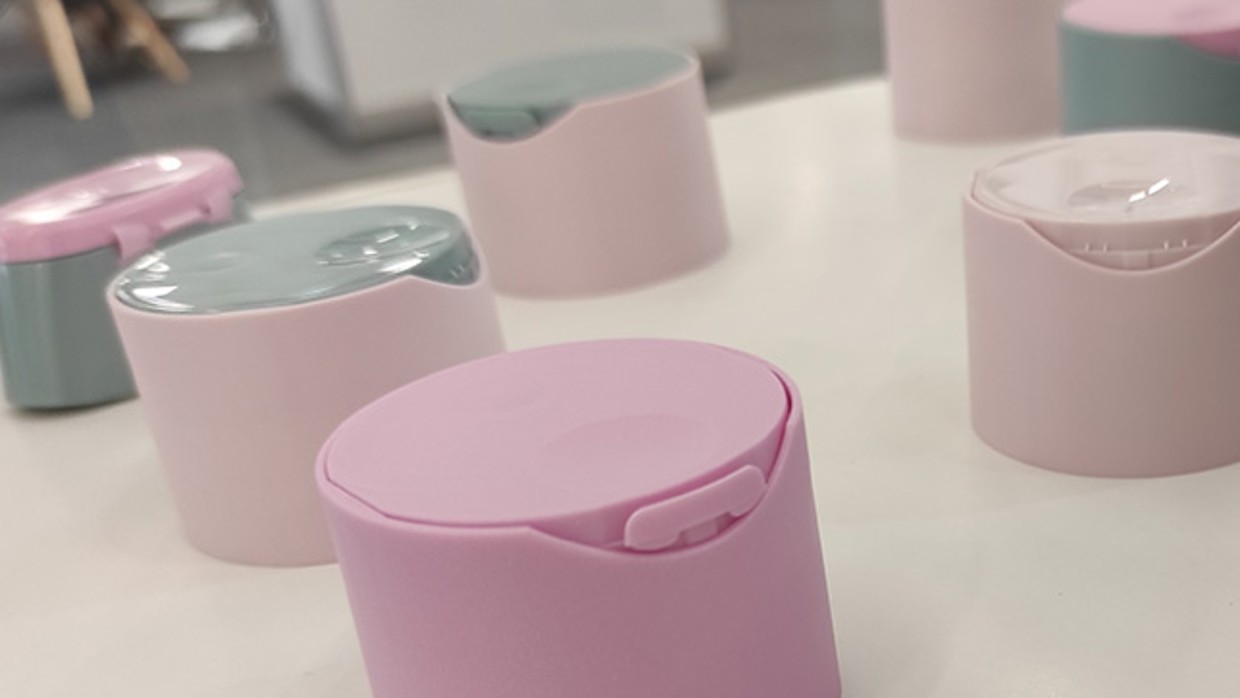 Back to all news