23/06/2022
CosmeticBusiness
Non-Stop Twist and Click
Aptar and Quadpack Launch a Refillable Lipstick in a Wooden Casing
Together, Quadpack and Aptar Beauty + Home have developed a refillable lipstick. The "Iconic Woodacity" lipstick combines Quadpack's wood packaging with Aptar's proven lipstick mechanism, the companies explain. The entire packaging is made in Europe.
Mono-Material Made From Ash Wood
According to its manufacturer, the lipstick casing is a mono-material solution made from 100 percent ash wood from certified sustainably managed forests. This material reportedly is intended to give the packaging a natural look and feel. It can be opened using the innovative, patented "Solo Twist" system. An oval-shaped interior ensures that the cap auto-locks on a quarter turn.
POM-Free Twist Mechanism
The lipstick dispenser is based on Aptar's Iconic mechanism and is designed to enable a smooth, consistent and accurate rotation. According to Aptar, the design is compatible with most filling systems and is POM-free, glue-free and lubricant-free.
The casing is easy for consumers to refill by just unscrewing the mechanism and inserting a new one. This means it is also easy to change between different colours.
Source: Aptar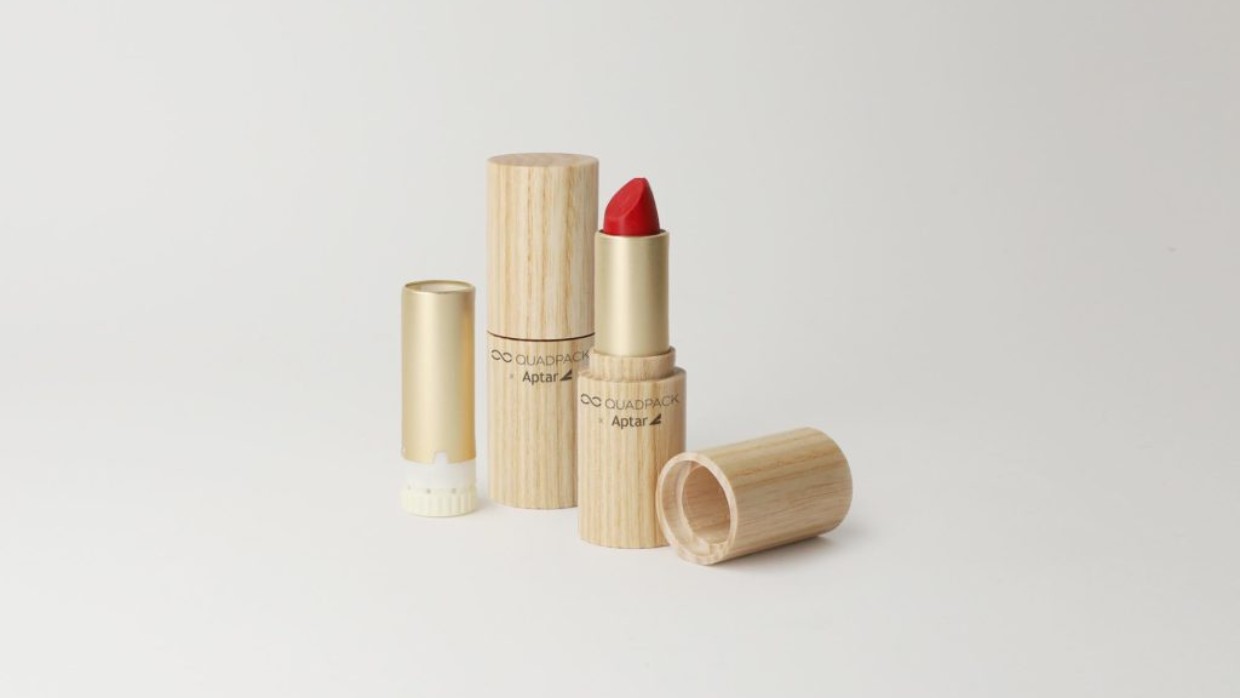 Back to all news