04/09/2023
CosmeticBusiness
Natural Beauty
Packaging Range for Every Need
With Woodacity, the Spanish packaging manufacturer today offers a full range of packaging and packaging elements that are made entirely of wood and with little or no plastic parts. Solutions comprise closures that function without plastic inners and refillable pack systems that can be easily dismantled. The full collection includes lipsticks, compacts, jars and closures for perfume bottles, lotion packs and tubes, according to the manufacturer.
Sustainable, Non-Toxic and Recyclable
According to the packaging manufacturer, wood has become a fully-fledged member of the material portfolio for cosmetics packaging. Its characteristics allow extensive creativity, while lending a touch of individuality to any beauty product because of the grain pattern. It also has ecological advantages. All Quadpack solutions reportedly are made of wood from sustainably-managed European forests, with optional PEFC or FSC certification. Wood helps mitigate climate change. Trees release oxygen and absorb CO2 from the atmosphere. Upon harvesting, each 1 kg of wood is said to hold on average 1.7 kg of CO2. In the packaging manufacturing process, no high temperatures are needed, nor are any chemical treatments necessary. Wood is recyclable. Even if it ends up in landfill, wood is non-toxic. When incinerated, wood has vastly less impact than plastic.
Wooden Packaging Has Become a Fully-Fledged Component in the Beauty Sector
North American cosmetics brand Elate Beauty uses wooden packaging from Quadpack for its Priming Serum Prep and Foundation Refresh. Both packs are refillable, recyclable and endowed with caps and components made of ash wood from sustainably-managed forests. Elate's range of cosmetics is said to be vegan and cruelty-free and over 95 per cent of its packaging is reusable, recyclable or plantable. All of it is adorned with sustainable wood.
Source: Quadpack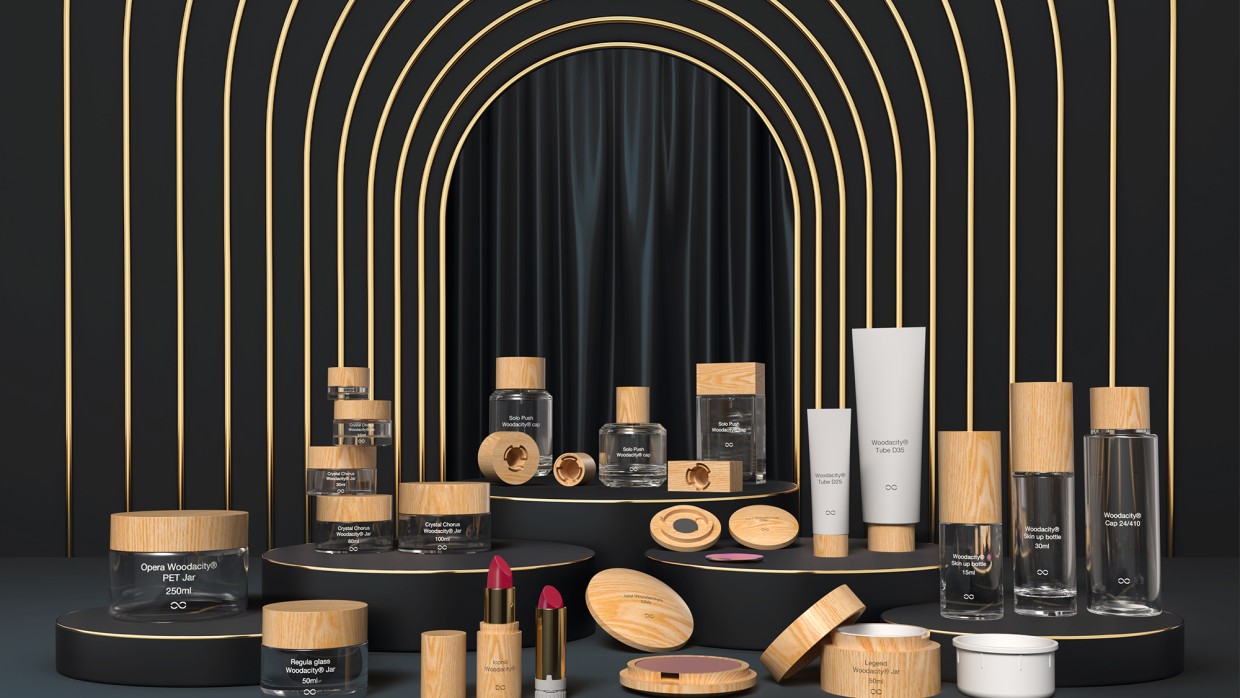 Back to all news