16/09/2021
CosmeticBusiness
Natural and Plant-based
CosmeticBusiness 2021 Shows the Cosmetic Trends in the Areas of Ingredients and Manufacturing
CosmeticBusiness 2021 will be presenting what's new in the fields of ingredients and manufacturing. Beside natural and plant-based agents, this include water-free cosmetics in powder form, microbiotic product lines as well as new active ingredients to highlight eyes and cheekbones or to protect against bacteria, acne germs, yeasts and fungi.
Shaping the Future of Cosmetics With Microbiotics
Belano medical will be introducing its effective bio-based cosmetics at the trade show. The products are scientifically proven to be effective after undergoing long-term testing and are suitable for all skin types. The company offers a range of medical/derma cosmetics made in Germany, from bulk goods for private label production to ready-packaged private label products.
A Global Cosmetic Regulatory Database
Coptis will be presenting its global, comprehensive regulatory database "Coptis Reg". It is said to ensure internal compliance for cosmetics and bodycare products. Formulators can access vaild, detailed and permanently updated regulatory data to carry out effective regulatory analysis. Key elements include data validated by experts, current regulatory knowledge, real-time regulatory analysis and fast results on new formulations thanks to immediate warnings. Coptis Reg allows compliance for formulas to be assessed immediately.
Three Times Zinc-based
Cosphatec will be introducing three active agents that are Zinc-based. Cosphaderm Zinc Lactate natural is a natural, multifunctional ingredient with zinc salt derived from lactic acid. This is particularly effective against bacteria, acne germs and yeast as well as offering good resistance to fungi. It can be used as an active deodorant ingredient. Cosphaderm Dicapo natural is an antimicrobial solution containing natural caprylyl glycol. Due to its formulation, it is effective against bacteria, yeasts and fungi even when used in low concentrations. Cosphaderm Tapmix is an antioxidant blend based on natural rapstocopherols. Ascorbyl Palmitate, which is needed to boost the antioxidant protection of the tocopherols and is usually complicated to process, has already been added.
In-Vitro SPF Analysis
Helioscience is offering an in vitro method specific to sunscreen for determining the SPF of products containing mineral sunscreen filters with zinc. Classic in vitro SPF measurements usually achieve lower results for sunscreens with zinc as the main UV filter. Helioscience has developed a new method called "Helio2 '' that shows a good correlation with in vivo results.
Microbiome Certification for Cosmetics
The "microbiome-friendly" certification is the world's first independent certification that tests cosmetics for their impact on the human skin microbiome. Testing takes place in certified laboratories in Germany, and the seal can already be seen on some well-known products on the European and US markets.
Active Agent for a Sustainable World
Provital has introduced Ethicskin, a multifunctional active ingredient that contributes to the preservation of biodiversity. It is of 100 per cent natural origin, COSMOS compliant and vegan. Ethicskin, which has been tested in a diverse and multi-ethnic panel, improves skin hydration, reduces spots, tightens and smoothes skin, soothes redness and intensifies the skin's natural glow.
More Intense Tan on a Natural Basis
Lumipod is a new, natural tan booster presented by Seppic. It is certified by COSMOS and intelligently activates melanin for a safe sun-kissed tan. It can enhance a natural tan during normal daily sun exposure (in vivo test results of plus 15 per cent) and enables a long-lasting tan for up to two weeks after application and without UV. Lumipod stimulates melanin synthesis and its transfer from melanocytes to keratinocytes from within, without UV.
An Active Agent Helps Women to Age Well
Feminage from Sederma is a 100 per cent natural extract from Engelhardia Chrysolepis, specially tailored to the needs of women whose skin sags and loses elasticity due to oestrogen depletion. The extract helps to compensate for the regulatory functions of oestrogen by protecting against saccharification, tissue breakdown by elastases and oxidative stress. Using Feminage results in firmer cheek and eye contours, reduced marionette lines and crow's feet as well as overall improved skin elasticity and firmness.
High Performance SUN Protection
EverCare is adding Assure+, a plant-based booster extracted from the seeds of the Pongamia family, to its range of sun protection products. Assure+ can increase the sun protection factor even when used in small concentrations and enables the formulation of natural sun protection products that look and feel good and have a high sun protection factor.
Care Products in Powder Form
Unlike "conventional" products, water-free cosmetics in powder from Technature form are free from preservatives, in harmony with nature and can help to conserve the earth's natural water resources. Water-free cosmetics contain over 97 per cent natural ingredients, are certifiable by COSMOS ORGANIC or COSMOS NATURAL standards and are available in six formulas for two different applications. The powder can be mixed with water in a bottle or applied directly.
Source: All exhibitors mentioned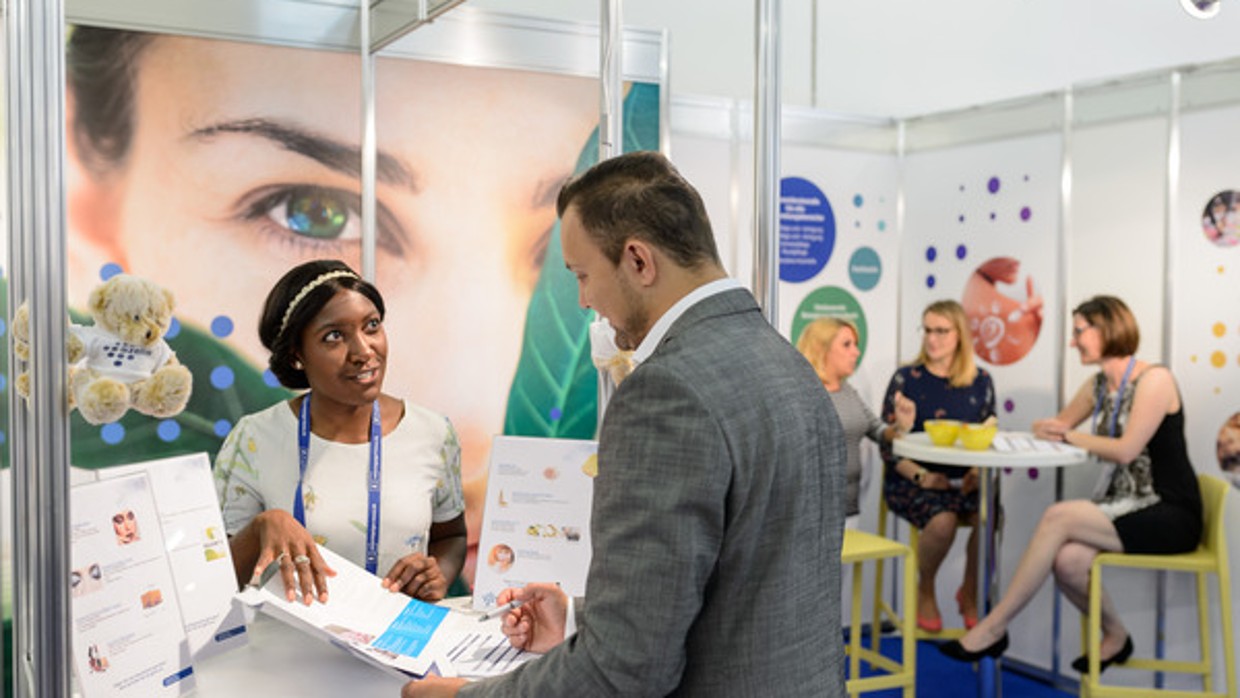 Back to all news