10/12/2021
CosmeticBusiness
More Climate Action Through New Products
Beiersdorf Launches Aerosols With New Valve System and Cans Made From Recycled Aluminium
Beiersdorf has started to equip its deodorants with Salvalco's Eco-Valve technology. The latter reportedly utilizes eco-friendlier, inert gases, such as nitrogen as propellant in aerosol sprays. This is said to bring about a higher yield per can, resulting in a reduction of greenhouse gas emissions. At the same time, spray quality is maintained, according to the company.
Partnerships Help Implementing the Sustainability Goals
The UK-based engineering company Salvalco develops innovative aerosol valve systems and provides them to customers around the world. Nivea reportedly is the first global brand to use this patented aerosol valve. The partnership came about as part of the implementation of Beiersdorf's sustainability agenda.
Another partner here is the Swiss packaging company Nussbaum Matzingen, with which the cosmetics group has been working since May 2021. Together they realized the industry's first aerosol packaging that combines 100 per cent recycled aluminium with light-weighting. It is now available in Germany, further European markets are said to follow in 2022.
Less CO2 Emissions Due to Recycled Aluminium
For the recycled cans, the primary aluminium was completely replaced by drink can scrap as starting material for the aerosol cans. Furthermore, tool and process innovation reportedly enabled the Swiss manufacturer to process the high alloy content in the post-consumer-recycled material. Compared to the former deodorant aluminium cans, the new ones are said to deliver a 28 per cent decrease in CO2 emissions. For the new shaving gel aluminium cans, this figure reportedly could be reduced by even 35 per cent compared to the former packaging.
Source, photo: Beiersdorf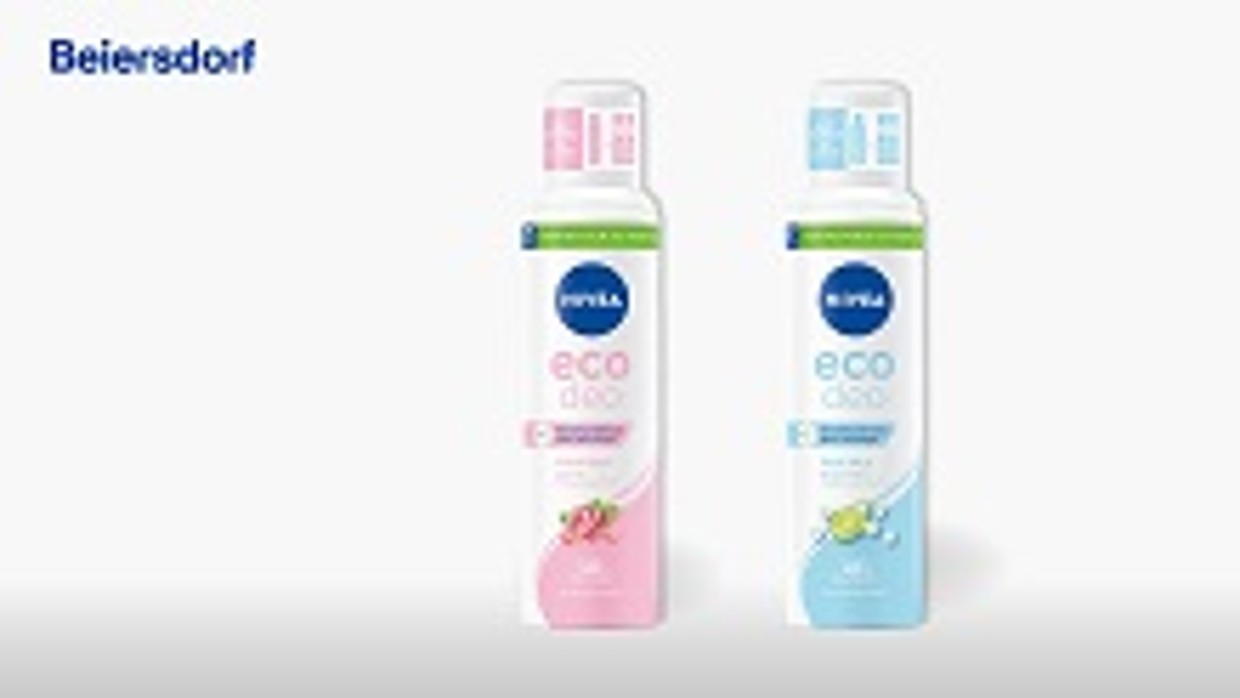 Back to all news