13/03/2023
CosmeticBusiness
"Meet the Start-up": PolyNeo
After the successful premiere last year, the 'Meet the Start-up' series will be continued at CosmeticBusiness 2023. In the Innovation Corner in Hall 4, start-ups will once again have the opportunity to present their products and ideas to a wide audience.
We have spoken to the start-ups and will be presenting them to you in the coming weeks.
Open the stage for PolyNeo!
1. How did you have the idea for your start-up?
During our long years of experience in international trading, we came across the issue of cosmetics ingredients. We noticed that there is a large number of ingredients and products designed to make people younger and more attractive. Our aim was to identify the most innovative and effective –⁠ and also the gentlest –⁠ ingredients from this huge selection of products and make them available on the market.
2. What is special about your company and your products?
We are always searching for the newest and most innovative cosmetics ingredients worldwide. Alongside ensuring optimum effectiveness, we also pay particular attention to the following criteria:
High value and best quality
Skin compatibility
Environmental friendliness
Since these products are often quite expensive, we aim to use new technologies to make them available to as many consumers as possible. An example of this is the development of recipes that contain an optimised amount of each ingredient. We hope to not only sell cosmetics ingredients to our customers, but also to support them as a partner in other ways such as new product development and marketing.
3. Your PolyNeo start-up will be at CosmeticBusiness. What motivated you to take part?
The opportunity to have direct contact with our customers and partners. This gives us the chance to present our products and our team to numerous domestic and international visitors. We already benefited from some very positive experiences when visiting the trade show last year. Furthermore, we were impressed by the high numbers of visitors at previous trade shows as well as the location close to Austria, Switzerland and Italy.
4. What can visitors to CosmeticBusiness 2023 look forward to? Which product will you be bringing along?
Our spotlight will be on our Neosilk collagen as an alternative to traditional collagen as well as a series of new products based on it –⁠ collagen fillers, for example. Our collagen is unique because it is nearly identical to human collagen and is produced without harming any animals.
We will also be introducing our customers to the latest product in our portfolio: Calmapsin and Capsisilence, a new trend in the cosmetics industry that is particularly beneficial for consumers with sensitive skin and neurodermatitis. It was developed by our partners in Spain and will be exclusively distributed by us in Germany and the USA.
You can find the start-up PolyNeo in Hall 4, E04.4.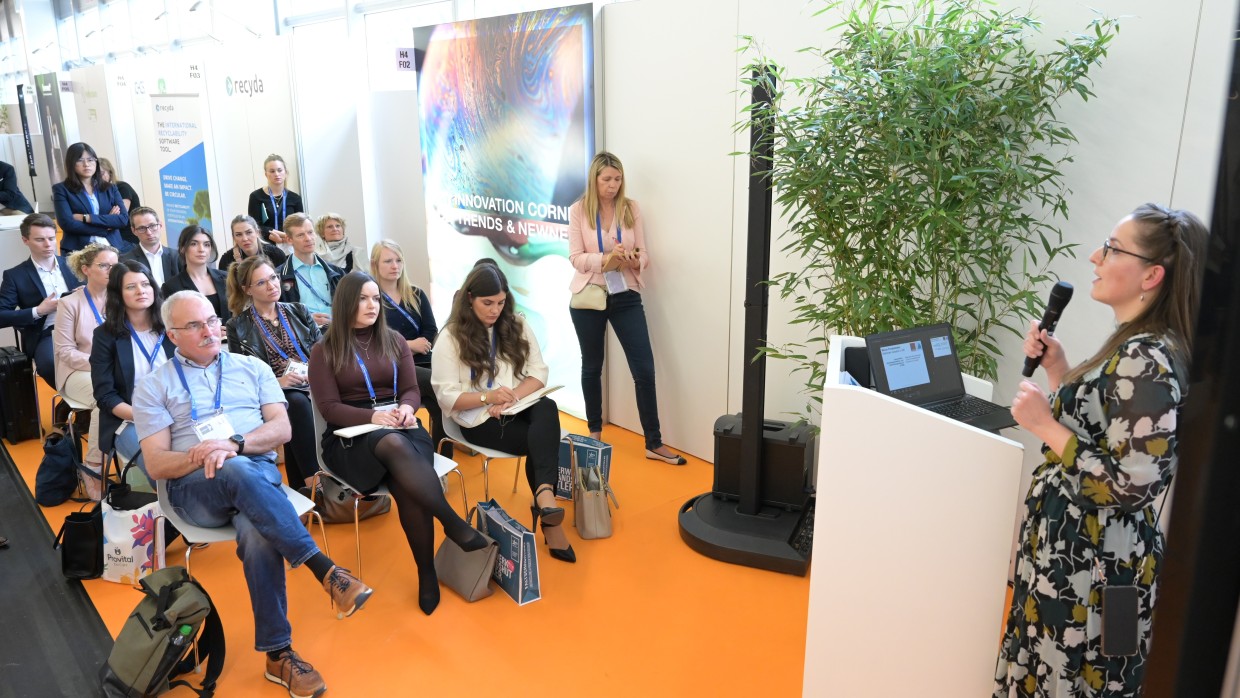 Back to all news