31/08/2022
CosmeticBusiness
Make-up and Nail Polish for Everyone
Cosmetics Are Breaking Away from Gender Stereotypes
"Genderless Beauty" is the latest beauty trend, and brands can use cosmetics packaging with "Genderless" design to reach their target groups. Packaging manufacturer Quadpack is focusing on this concept as the result of a study by the Mintel market research company.
Diversity Is a Must
The study reveals a worldwide movement towards gender-neutral products for fashion and beauty. According to Mintel, 53 per cent of young women in China like clothes that are neither typically female nor male. More than every second male in Canada uses gender-neutral beauty products. And 56 per cent of all British consumers see diversity as a must for cosmetics brands. Pop stars such as Harry Styles, Fedez and Pharrell Williams also support this new movement, promoting all kinds of gender-neutral beauty products, from skincare to nail polish.
The Packaging Conveys the Message
It is a promising market, in other words, and this means that increasing numbers of brands in the beauty sector are servicing this demand. Quadpack emphasises the role of packaging design, which can help brands to find their feet in this new situation. According to the manufacturer, a gender-neutral brand message that should appeal equally to both men and women can be conveyed via the packaging. Consumers are particularly looking for packaging that has clear lines and simple shapes and is practical and sustainable. As examples, the company lists its monomaterial Multi Stick solution, its series of tubes with a quarter-turn cap and its pipettes for easy and accurate dispensing.
Finally, the key to gender neutrality is in the print and branding design of the packaging, Quadpack continues. For instance, it is hoped that care products for men will lose their "macho" appearance by becoming more colourful and sending out fun messages.
Source: Quadpack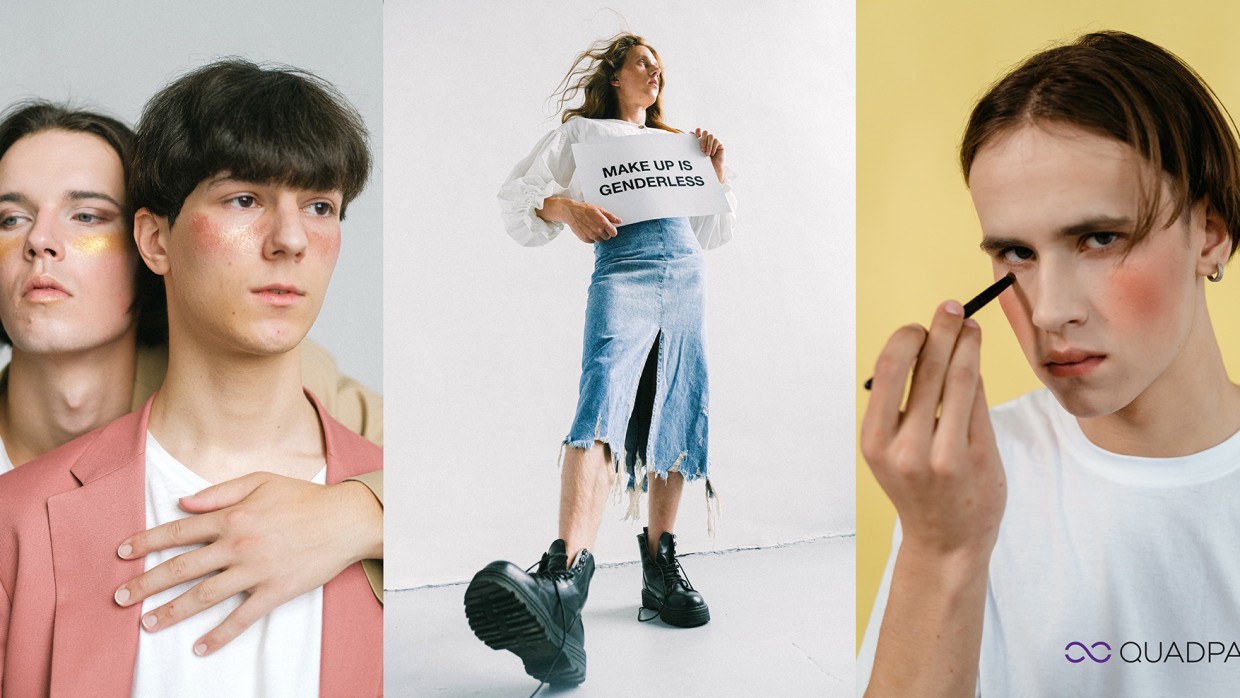 Back to all news