22/03/2023
CosmeticBusiness
Made From Limestone
Luxury Cosmetics Brand Use Innovative Packaging Material
The LVMH skincare brand Ole Henriksen is using Limex for its latest packaging designs. This innovative material is based on limestone and is regarded as a sustainable alternative to ABS or PP plastic packaging. It is manufactured by the Japanese company TBM. Its use in LVMH cosmetics packaging constitutes a market debut for Limex.
Injection Moulding With Calcium Carbonate
According to the manufacturer, Limex contains at least 50 per cent inorganic materials such as calcium carbonate. It can be injection moulded like plastic on standard production lines. However, it causes fewer carbon emissions and is recyclable. At the same time, it is characterised by a pleasant and soft feel, the manufacturer continues.
Packaging To Become More Sustainable
The use of Limex for Ole Henriksen reportedly is part of a larger initiative of LVMH to gradually increase the use of more sustainable materials in primary packaging. Materials include glass and recycled plastics as well as Limex. The secondary packaging is also recyclable and made from FSC-certified cardboard.
Source: TBM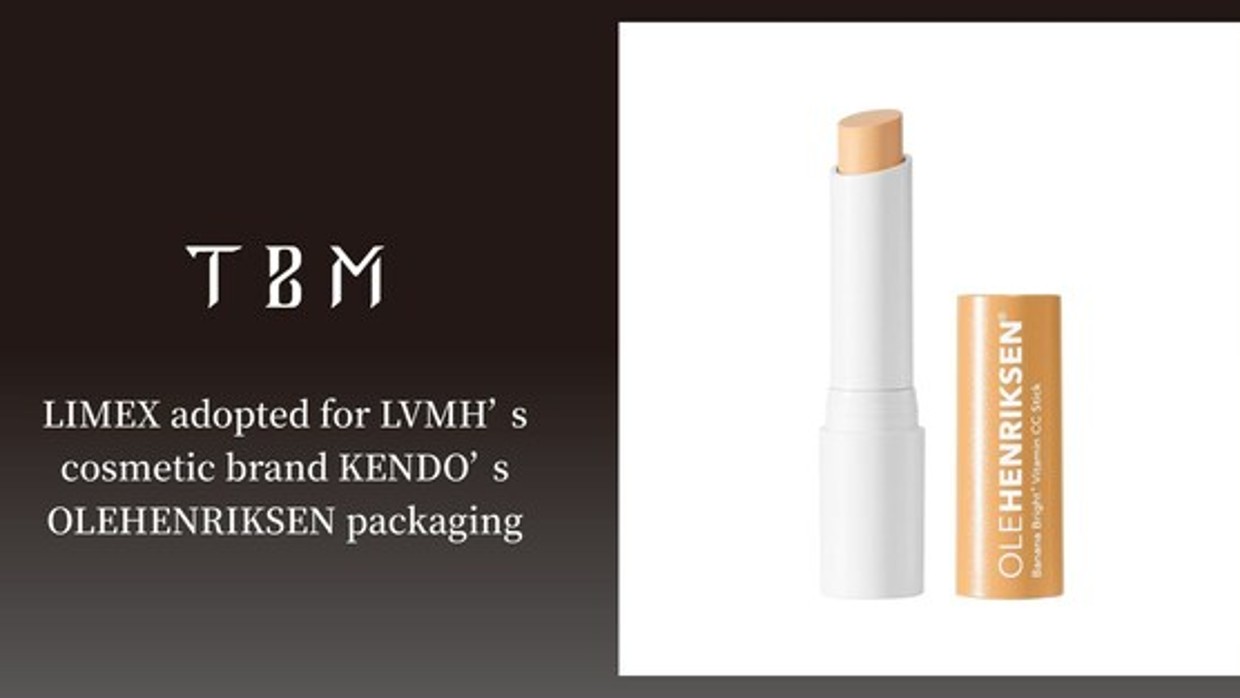 Back to all news