20/01/2023
CosmeticBusiness
L'Oréal Unveils Innovations that combines electronics with beauty applications
Precise Makeup Even With Limited Fine Motor Skills
With HAPTA, the company presented the first wearable, computer-controlled applicator that helps people with limited mobility in their hands and arms to apply makeup precisely and evenly. HAPTA combines smart motion control with customisable attachments, thus making tasks such as opening packages and applying makeup much easier along with other actions that require fine motor skills. The company goes on to explain that HAPTA is based on a technology from Verily that was originally developed to stabilise utensils while eating. The device is equipped with a magnetic attachment that can rotate 360 degrees and bend 180 degrees. The user can lock it in the desired position with a "click". HAPTA is set to be used for the first time this year for Lancôme lipsticks. Further makeup applications are said to follow.
Perfectly Styled Eyebrows With the Help of AR and AI
The second new product is also scheduled for launch in 2023. The Brow Magic electronic eyebrow applicator is a type of micro-printer that enables users to create an eyebrow look that is tailored to their brow shape and facial features. The first step is to scan the user's face with the Modiface AR technology via an app. The user can then choose from the eyebrow shapes, widths and effects suggested by AI. According to the manufacturer, when the user moves Brow Magic over their eyebrows, it will quickly and precisely apply the desired style with 2,400 nozzles and a resolution of up to 1,200 dpi. The award-winning Brow Magic applicator was created in collaboration with technology provider Prinker. The Korean company was founded in 2015 and specialises in printed, non-permanent tattoos. At the start of this year, L'Oréal announced that it had acquired a minority stake in Prinker.
Source: L'Oréal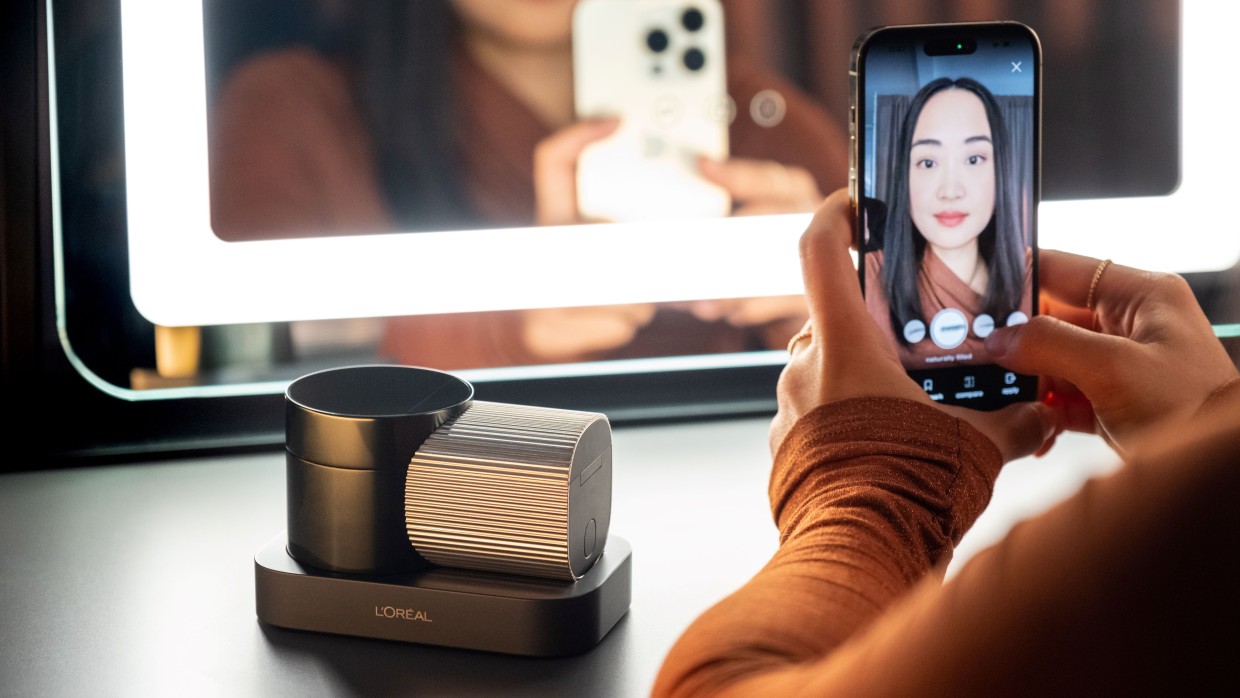 Back to all news