21/04/2023
CosmeticBusiness
Less Material, More Circularity
CosmeticBusiness 2023 Proves Innovative Strength for Sustainable Cosmetics Packaging
Sustainability is the focus of the packaging innovations at this year's CosmeticBusiness. Half of the around 350 exhibitors and represented companies specialise in cosmetics packaging. At the trade fair, which takes place in Munich from 14 to 15 June, they will demonstrate their innovative strength with a number of new products. We present the most important topics here.
Trend 1: Material Savings
A large number of the packaging innovations are characterised by significant savings in material. For example, KM Packaging has optimised its flip-top caps of the Melody line in an eco-friendly design and reduced their weight by up to 45 per cent. With its new Top Tube, Linhardt has incorporated a specially fitted tube shoulder into the cap. In doing so, the manufacturer has reduced the original weight by more than 70 per cent.
Lumson will present its new Airless bottle APP 355 Light. The bottle is made of 80 per cent recycled HDPE and is said to weigh 25 per cent less than the standard bottle. With its new Tube Loop, Pirlo is focusing on using less material, too. This mono-material packaging is made from recyclable HDPE 220/11 μm and is combined with an Eco-Low cap. All in all, the Austrian manufacturer says it was able to achieve plastic savings of 37 per cent compared to a standard PBL-Tube .
Trend 2: Circularity
The examples mentioned show that recyclable materials are already part of the standard for sustainable packaging solutions. But circularity goes even further, for which the exhibitors at CosmeticBusiness will present viable solutions. Lifocolor will be introducing its new "Eternity Colours" masterbatch concept, which reportedly makes a circular economy possible for plastic packaging. It comprises recyclable LifoCycle colour concentrates as well as Bio-C Masterbatches based on natural and vegan colourants. They both are thermostable and thus can be processed in extrusion and injection moulding processes.
Trend 3: Refill Concepts
Not only the materials themselves, but also entire packaging should be usable for as long as possible. Heinz-Glas introduces its new refill system, All4One, which allows four interchangeable glass inserts to be used in one glass jar. According to the manufacturer, the jars can be filled with a variety of contents such as perfume, make-up, creams and lotions as well as room fragrances. The inserts in the designer jar can be easily switched. With Solid, Nissha Europe is presenting a new material that is suitable for refill systems. The compostable alternative to Bakelite and ABS contains clay minerals which give it a ceramic look and feel. At the same time, packaging made from Solid can be used in the dishwasher and the manufacturer recommends its use for refill packs.
The CosmeticBusiness 2023 takes place on 14 and 15 June 2023 at the MOC in Munich. Tickets are available online via the ticket shop .
Source: All exhibitors mentioned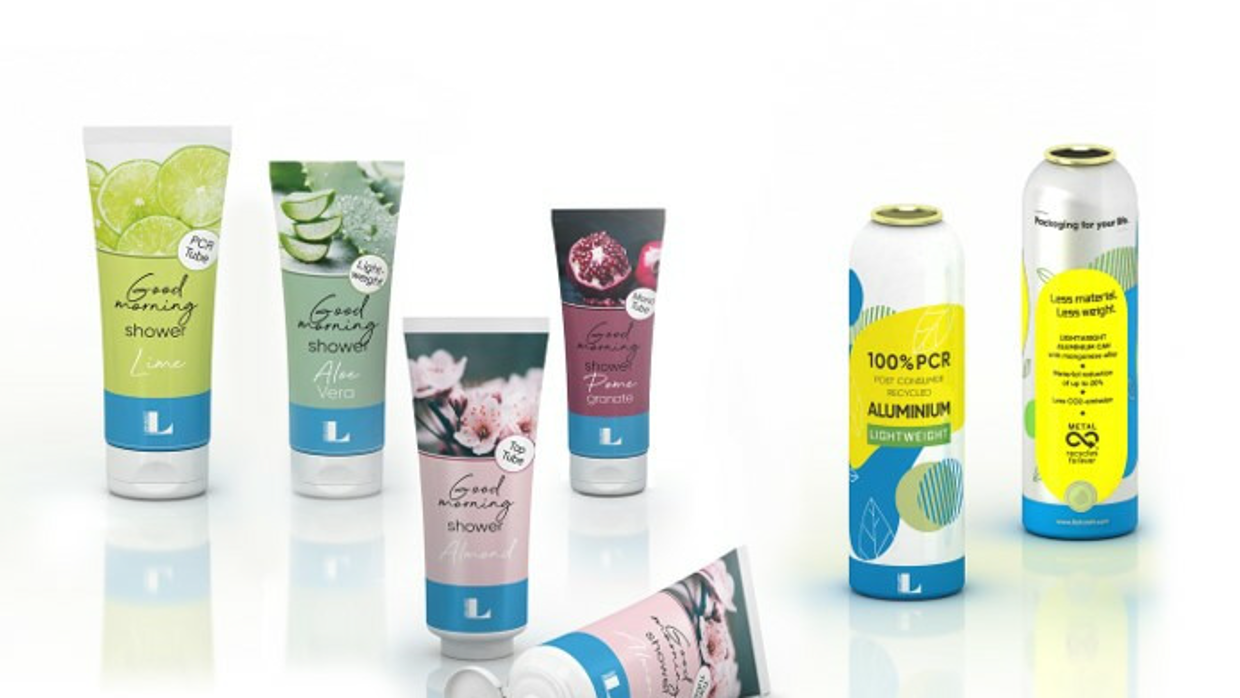 Back to all news