20/07/2022
CosmeticBusiness
Invisible Protection for Glass
Heinz Glas Equips Bottles with Protection against Viruses, Light and Counterfeiting
Under the name "Invisible", Heinz Glas is now offering integrated protective mechanisms for its bottles that keep out bacteria, viruses and UV rays and prevent counterfeiting. The German company developed this technology in collaboration with various partners. The protective shields are not visible from the outside and do not restrict the freedom of design for those creating the bottles.
Current Topics in Product Protection
The glass manufacturer focused on the topics that are currently most relevant in product protection. The "Invisible Senoglas Carecoating" protective shield was created in collaboration with paint manufacturer Weilburger. Glass bottles with this shield are designed to offer reliable health protection. Heinz says these bottles effectively protect against bacteria and viruses, including the coronavirus.
Another important issue in glass packaging is UV protection. Heinz has developed two UV-protective shields together with the coating manufacturer Ferro. "Invisible UV Protection Integrated" is integrated into the glass and designed to protect packaging contents from both UVA and UVB radiation. According to the manufacturer, intensity and glass colour can be customised as needed. "Invisible UV Protection," on the other hand, is a spray-on transparent coating that the company says protects light-sensitive products from damage.
Optical Fingerprint as Proof of Authenticity
Finally, the manufacturer is also addressing the latent current need for counterfeit protection. "Invisible Identification" was created in collaboration with the young company Tailorlux, a provider of luminescent materials and optical markers. This fourth protective shield from the "Invisible" series equips bottles with an optical fingerprint that provides proof of material and product authenticity.
Source: Heinz Glas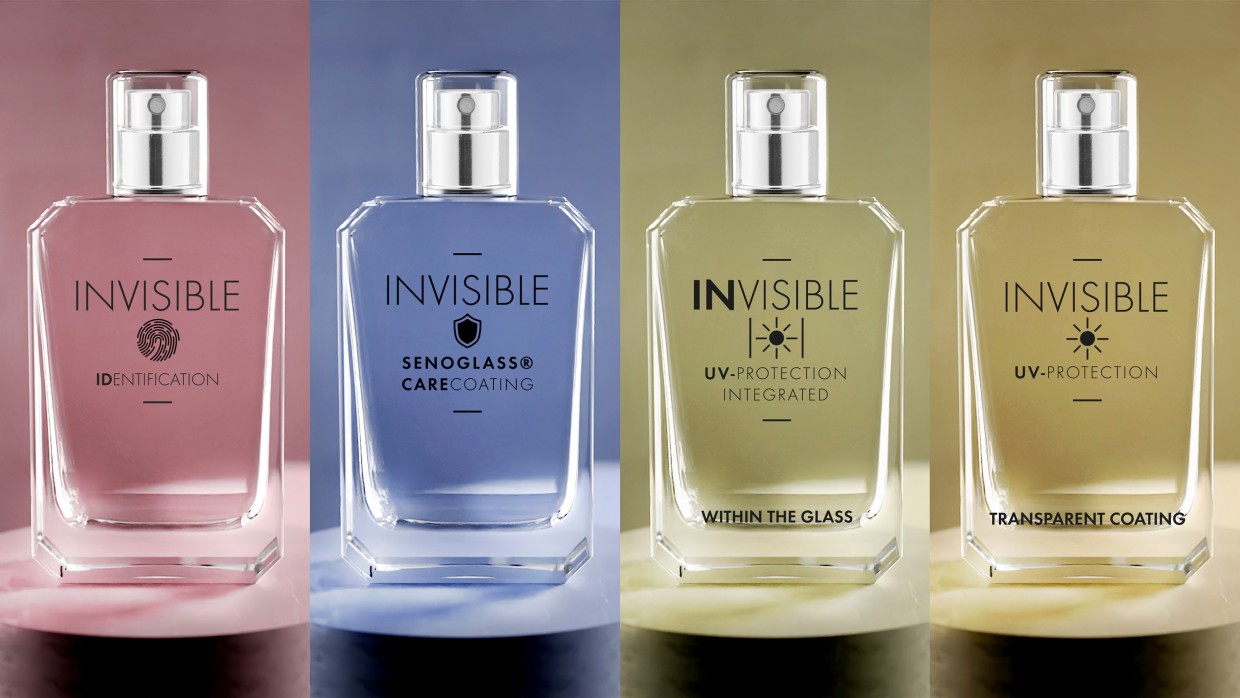 Back to all news