22/01/2021
CosmeticBusiness
Introducing New Cosmetics Packaging Solutions
Current Trends Focus on Ease of Use and Sustainability
Packaging manufacturers are generating new momentum in cosmetics packaging with innovative shapes, designs and materials. The b2b portal CosmeticBusiness has honed in on five current examples.
Smart Bottles for Hygiene and Care
German company Rebhan bases its "Smart Bottle" on the dimensions and shape of smartphones. The manufacturer says it aims to provide a compact packaging format for handbags or jacket pockets. The bottle is ideal for disinfectants or on-the-go care products. It has a capacity of 50 millilitres, offers plenty of space for labelling with its flat front and back and, with a bottleneck size of 20/410, is compatible with standard caps.
One Tube, One Material
Albéa focuses on mono-material solutions to launch a new range of flip-top closures made from 100 per cent polyethylene (PE). They complement PE tube bodies and shoulders to form cosmetics packaging that the manufacturer claims is suitable for processing in existing HDPE recycling streams. The new PE Basic Cap is a lockable flip-top closure that is compatible with plastic and composite tubes with diameters of 30, 35, 40 and 50 millimetres. It is only available in Europe. The Slim Cap PE is a low-weight solution designed for tubes with a 50-millimetre diameter.
Recycled Glass With No Loss of Quality
An alternative approach to sustainable packaging materials for cosmetics products is offered by Italian company Lumson with its new range of glass containers made from 20 to 25 per cent recycled glass. According to the manufacturer, the material is highly transparent and can be recycled as many times as required without any loss of quality. The manufacturer intends to convert 90 per cent of its portfolio to the PCR variants from spring 2021 onwards.
Tube Shoulders to Offer More Support
The Slovenian manufacturer Sibo wants to set tube caps on wider shoulders. Its 50-millimetre tube shoulders are ribbed to prevent the twisting of applied flip-top closures. The company claims that this enables continuous graphic design from the cap to the tube body, for example. The increased size of the edge is also said to allow flip-tops to seal better, which can increase the shelf life of cosmetics products. The tube shoulders are available in PP or PE.
An Elegant, White Appearance
With its new line of "Snow" dispensers, Italian manufacturer Premi has introduced a snow-white outfit for luxury cosmetics products. The dispensers can precisely dispense products of all formulations, according to the company. Moreover, the containers can be emptied without leaving any residue. The attachments for creams and sprays as well as the droppers can be combined with all of the manufacturer's plastic and glass containers. Black screen printing and an opaque coating add to the elegant design, as the company points out.
Source: Rebhan, Albéa, Lumson, Sibo, Premi, photo: Adobe Stock/ paulynn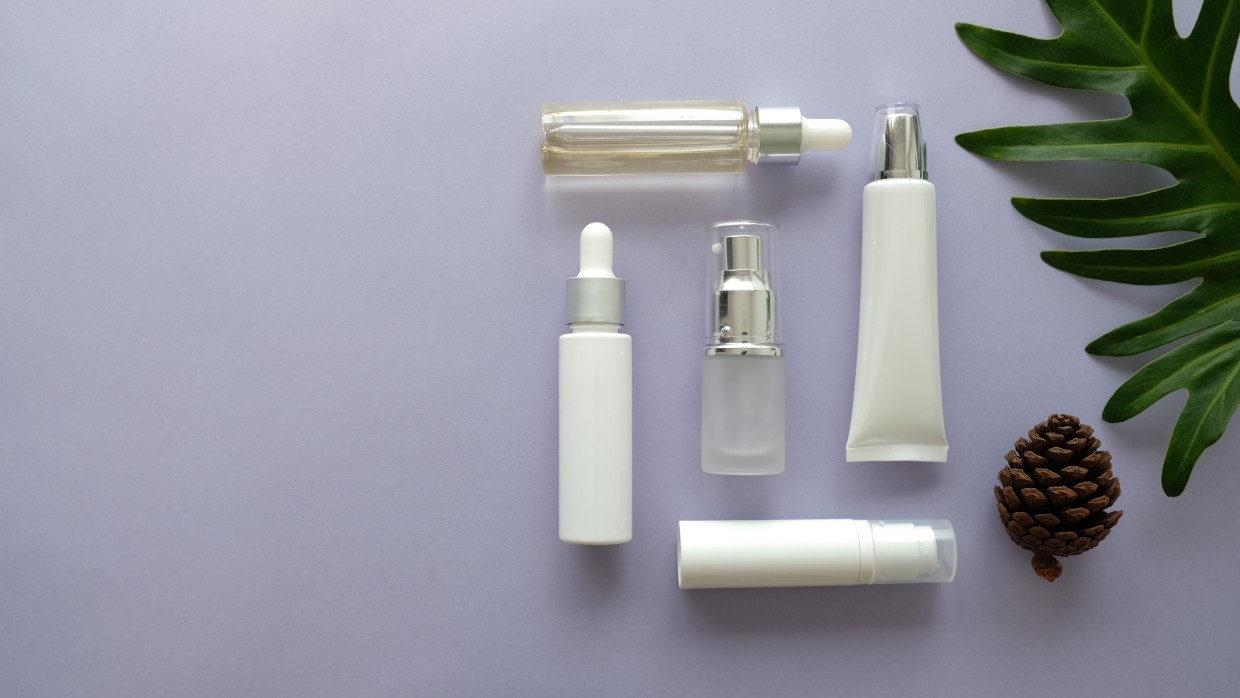 Back to all news