07/07/2022
CosmeticBusiness
Into the Bin, Out of the Bin
"Design4Circularity" Initiative Works Towards Recyclable Cosmetics Packaging
Cosmetics producers Clariant, Siegwerk, Borealis and Beiersdorf have joined forces to develop cosmetics packaging that is entirely made from waste plastic packaging. The "Design4Circularity" initiative involves partners from the entire supply chain who are hoping to ultimately create a new benchmark for recyclable packaging.
No Compromise on High-Quality Design
The initiative's primary aim is to ensure that the packaging materials are cleanly processed within the waste recycling system and can then find their way back into manufacturing processes for high-quality packaging applications. What is more, these recycled materials can be used to create the attractive designs, shapes and effects that consumers recognise and have come to expect from cosmetics packaging, the companies explain.
There are several critical design factors to be considered here including the composition of polymers and additives, the choice of materials, suitability for recycling, material grading and decolouration as well as PCR quality. The partners ultimately placed their focus on developing a colourless polyolefin bottle made from 100 per cent PCR. This is then covered with a fully printed sleeve. For printing, a composition of inks is used that can be removed during the recycling process.
Good Recycling Results for Test Packaging
According to the companies, initial tests have been successful. The bottles have proven easy to sort within existing recycling systems, leading to a high recovery rate for packaging material. The project team carried out additional trials using transparent PET bottles with sleeves and say they achieved similar results.
Source: Clariant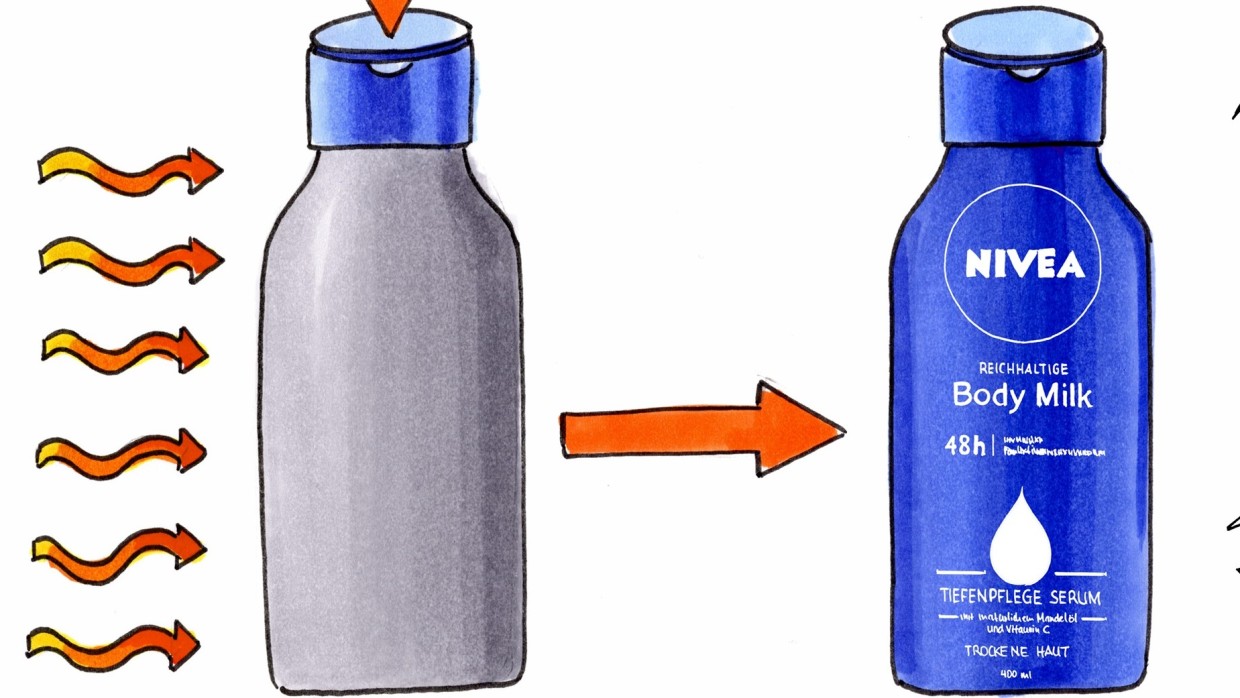 Back to all news