14/09/2021
CosmeticBusiness
Innovative Aerosol Cans
Aerobal Honours the Best Aluminium Cans of the Year
Aerobal, the International Organisation of Aluminium Aerosol Container Manufacturers, has awarded the best aerosol containers of the year. In total, winners of the World Aluminium Aerosol Can Award 2021 were selected in three categories.
While the category of aluminium aerosol cans already on the market went to applications for the food industry, the self-marketing concepts "Save the Earth" and "The Matrix" from CCL Container were convincing in the Prototype category. The aluminum cans are characterized by the new Spot Varnish Ink Technology, which is said to open up new ways to design aluminium cans. According to the manufacturer, these cans no longer use a traditional varnish in the conventional sense. Instead, it is integrated into the printing ink as an additive and then develops its function.
The Most Sustainable Aluminium Cans Contains a Deodorant
In the Sustainability category, the aluminium can from Cien Deo, which is produced by German can manufacturer Tubex, came out on top. According to the company, the winning can is the first aluminium aerosol can printed with an eco-friendly and sustainable printing ink. The ink used is free of mineral, palm, soybean or coconut oils and thus contributes to protecting the rainforests. Furthermore, no genetically modified organic substances are used and all binders are based on renewable sources. Additionally, the printing ink is not subject to mandatory labelling thanks to its natural ingredients.
In addition, a patented alloy reportedly leads to a further weight reduction of six per cent compared to the can used previously. Moreover, the use and processing of aluminium packaging from the Yellow Bag or Yellow Bin system is said to allow the integration of 25 per cent certified PCR material in the can. Finally, a water-based coating lacquer reduces the use of solvents by 60 per cent, according to the manufacturer.
Source: Aerobal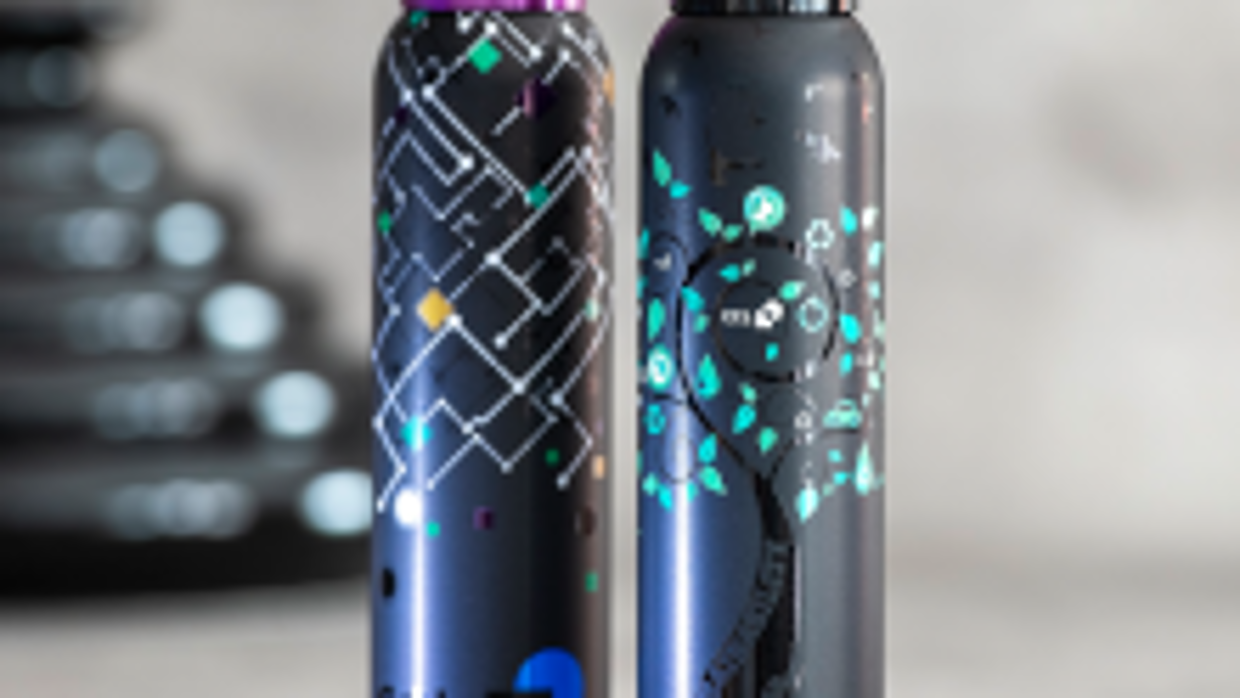 Back to all news