16/02/2022
CosmeticBusiness
In Search of the Perfect Skin Feeling
Newly Developed Sensor Aims to Measure the Skin Sensations Activated by Cosmetics
The South Korean cosmetics company Amorepacific can measure skin sensations using a sensor. According to the manufacturer, this will allow cosmetic products to be adapted even more precisely to the way the skin feels.
The intelligent tactile sensor is based on machine learning using artificial intelligence. It can adhere as an ultra-thin layer to a hand, for example, where it takes on the function of an artificial skin and enables stable measurements even under pressure or deformation. Just as a human would feel sensations, the sensor is able to detect cold, heat, humidity or even the effect of solvents which it then converts into digital values.
Human Sensation as a Research Object
According to Amorepacific, the sensor was developed in collaboration with the Ulsan National Institute of Science and Technology (UNIST). The institute reportedly has sensor technology that can simulate human skin. According to its own information, the cosmetics manufacturer has been working on quantifying and digitising human sensation for quite some time.
Source, photo: Amorepacific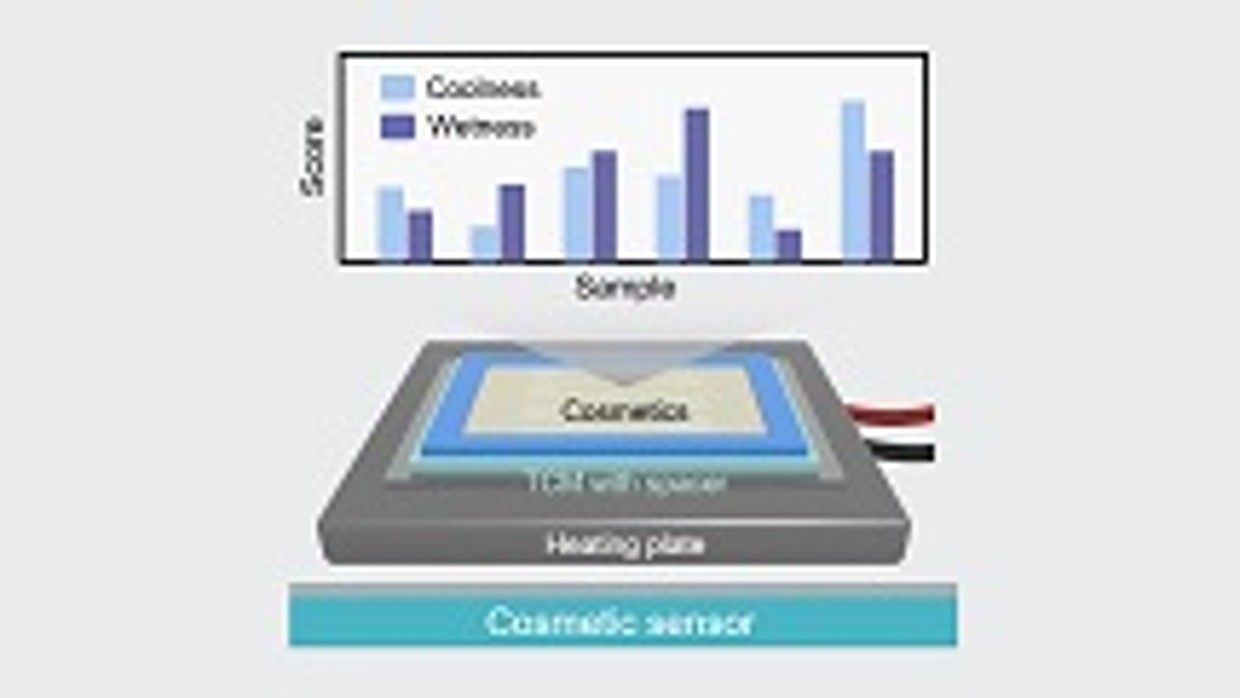 Back to all news