16/03/2023
CosmeticBusiness
Identifying Original Cosmetics easily with an App
Gerresheimer uses the Smartphone to identify Counterfeit Brands
The German packaging manufacturer Gerresheimer has partnered with TruTag Technologies, a US-based brand protection specialist, to offer a digitization solution for identifying counterfeit cosmetics products. The solution involves the integration of invisible microparticles that can be detected and decoded by a smartphone directly on the products. The concept combines unit-level tracking data with authenticated products, according to Gerresheimer.
No Special Equipment Needed
Smartphone compatibility is said to enable the mass verification of cosmetics by consumers before they use their products. According to the manufacturer, this is a game-changer from a consumer safety perspective. Unlike other solutions for authenticating a single product, no special detectors or sophisticated equipment are required here.
Number of Counterfeit Cosmetics Products is Increasing
Luxury industries and cosmetics are still particularly affected by counterfeiting and the problem is growing steadily due to increased online shopping, Gerresheimer says. Since the counterfeits are mostly of inferior quality, they damage consumers both qualitatively and financially as well as the reputation of the original brands.
Source: Gerresheimer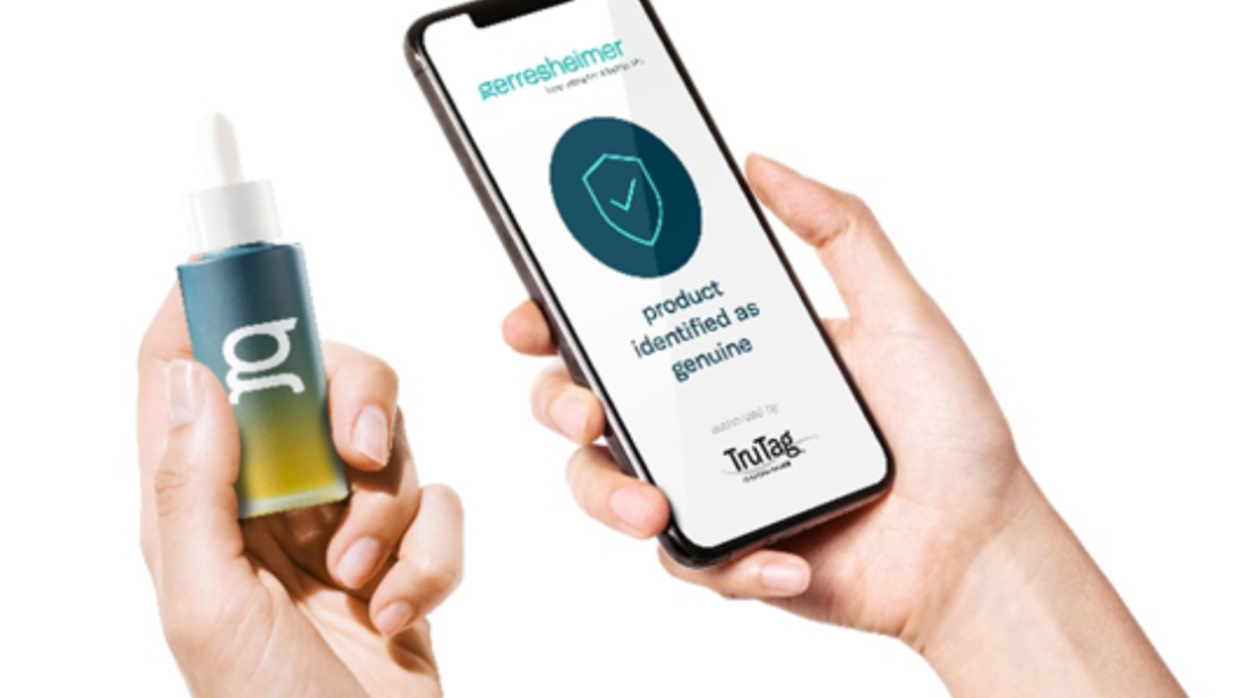 Back to all news