17/11/2022
CosmeticBusiness
How Chanel No. 5 Sounds
New Form of Fragrance Marketing Makes Perfumes Audible
Composer Süleyman Akkas and fragrance expert Melli Zampanella want to make fragrances audible. Using so-called scent sounds, the agency "die synaestheten" aims to set perfumes to music in order to make them more accessible to online consumers.
Hearing Instead of Smelling
The scent sounds last for 30 to 60 seconds and embody each fragrance and its components on an acoustic level, Akkas explained in an interview. The first step is to analyse each scent and identify its individual characteristics and emotional feel as well as its sillage effects. These are then represented on a mood board. Taken together with aspects of perceptual psychology, this mood board then forms the basis of the composition.
Scent Sounds Already Available to Hear
The first scent sounds have already been created for Chanel No. 5, Chloe Signature edp and Black Angel by Marc Buxton. Currently, Akkas and Zampanella are working for fragrance manufacturers such as Frau Tonis in Berlin and Valjues in Cologne.
Source: Fragrance Foundation Germany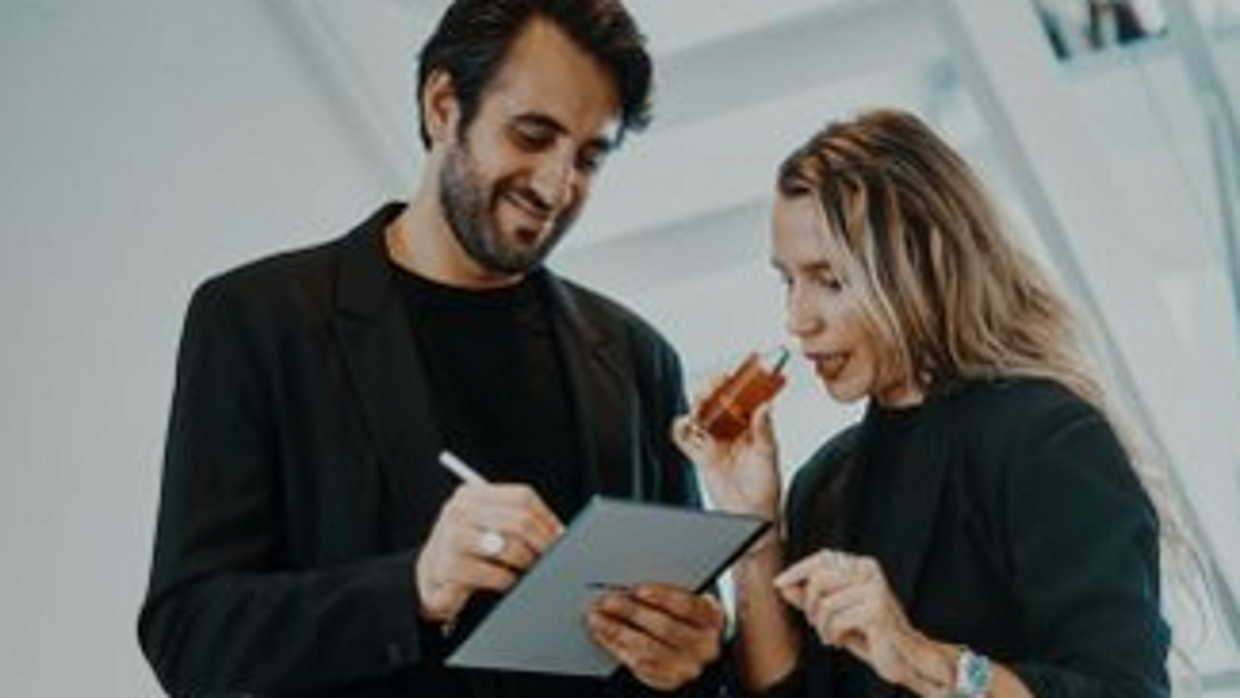 Back to all news