09/05/2022
CosmeticBusiness
From Coffee Capsules to Cosmetics Packaging
Kneipp and Rezemo Aim to Replace Plastic With a Bio-Based Solution Made of Wood Fibres
In future, Kneipp will be working closely together with Rezemo, a start-up based in Waiblingen, Germany. The latter company has made a name for itself with biodegradable coffee capsules, which are based on a material made of wood fibres. The partners now plan to make use of this technology for cosmetics packaging.
Moving From Dry to Liquid Packaged Goods
According to the cosmetics company, the key challenge is to take a bio-based material that has previously been used for dry products such as coffee and make it work for liquid cosmetics products. Rezemo's coffee capsules are made of wood fibres from waste or by-products such as sawdust that occur in wood processing as well as binding agents made from plant starch. This means the material is based on 100 per cent renewable raw materials and is fully biodegradable, they explain.
Target: Plastic-Free by 2025
Conservation of natural resources and the integration of packaging materials into closed loops are at the centre of the company's efforts to develop plastic-free packaging alternatives for their assortment of bath, personal care and health products. According to Kneipp, 75 per cent of its product portfolio is already recyclable. Additionally, packaging for the lip care line already uses bio-based packaging solutions made from cork, grass paper and paper blend, for example. The goal is to switch over to entirely plastic-free packaging materials by 2025.
The partners plan to use the material based on wood fibres for the first time in connection with Kneipps next product launches later this year.
Source, photo: Kneipp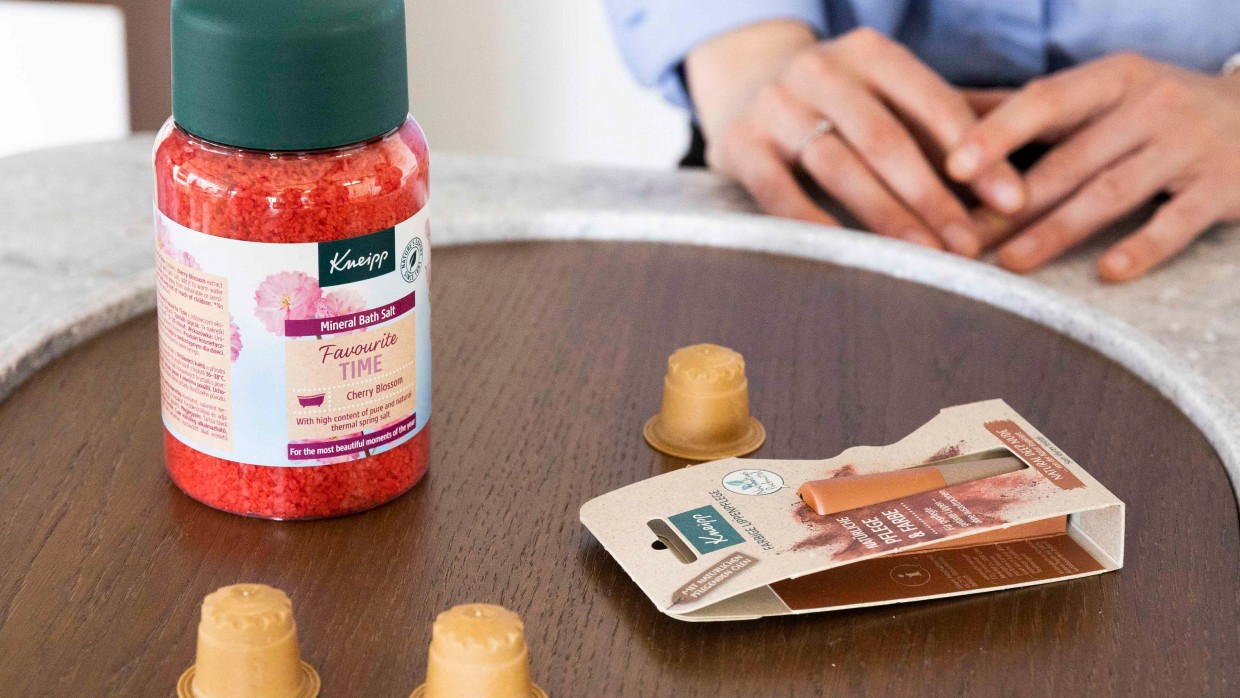 Back to all news