17/05/2022
CosmeticBusiness
Digital Guide Leads the Way to the Perfect Product
Online Tool Offers Customers Advice on Hair Care
The Swiss cosmetics company Rausch is using a new digital technology to provide hair care advice. Together with the beauty tech start-up Skin Match Technology Switzerland, the manufacturer is offering its customers a digital hair analysis. Rausch says it hopes to help consumers find the items that are best suited to their needs when they are searching through the company's extensive range of products online.
Consumers Would Like Advice
According to the IT start-up, 57 per cent of consumers say they don't buy hair care products online because they cannot consult anyone for advice. This is what motivated the developers to programme their digital consultant tool. The programme can be individually adapted to each brand, its criteria and, of course, its products.
It uses a targeted catalogue of questions to determine hair type, allergies, and scalp type as well as taking scalp and hair problems into account, the company adds. The online consultant ultimately provides customers with multiple product recommendations. It also explains why each product fits the customer's particular needs.
Software Solutions Based on Extensive Data
Skin Match Technology says it matches data from cosmetics traders and brands with consumers' needs. This allows the start-up to deliver personalised and transparent product information. Its software solutions are available via an app, iPads, or the websites of various cosmetics brands and shops. As a central database for products and ingredients, the company not only offers software solutions, but also product information, ingredient lists, and market research analyses.
Source: Rausch, Skin Matching Technology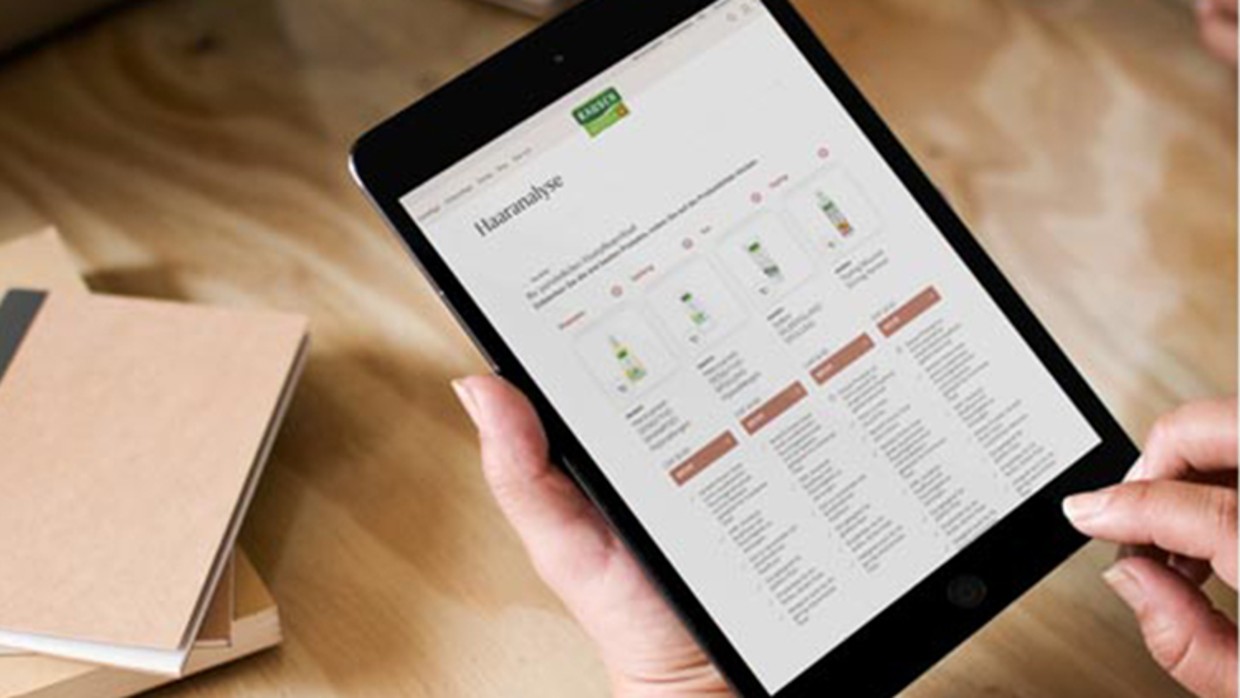 Back to all news